You can use the WeVideo editor to export content in the GIF format for sharing and embedding on your favorite pages. GIFs are videos with no sound that automatically loop on repeat. They can be especially helpful to illustrate ideas and highlight concepts in your post or website.
Start from scratch
To make a new GIF, select the blue CREATE NEW icon at the top left of the Home tab.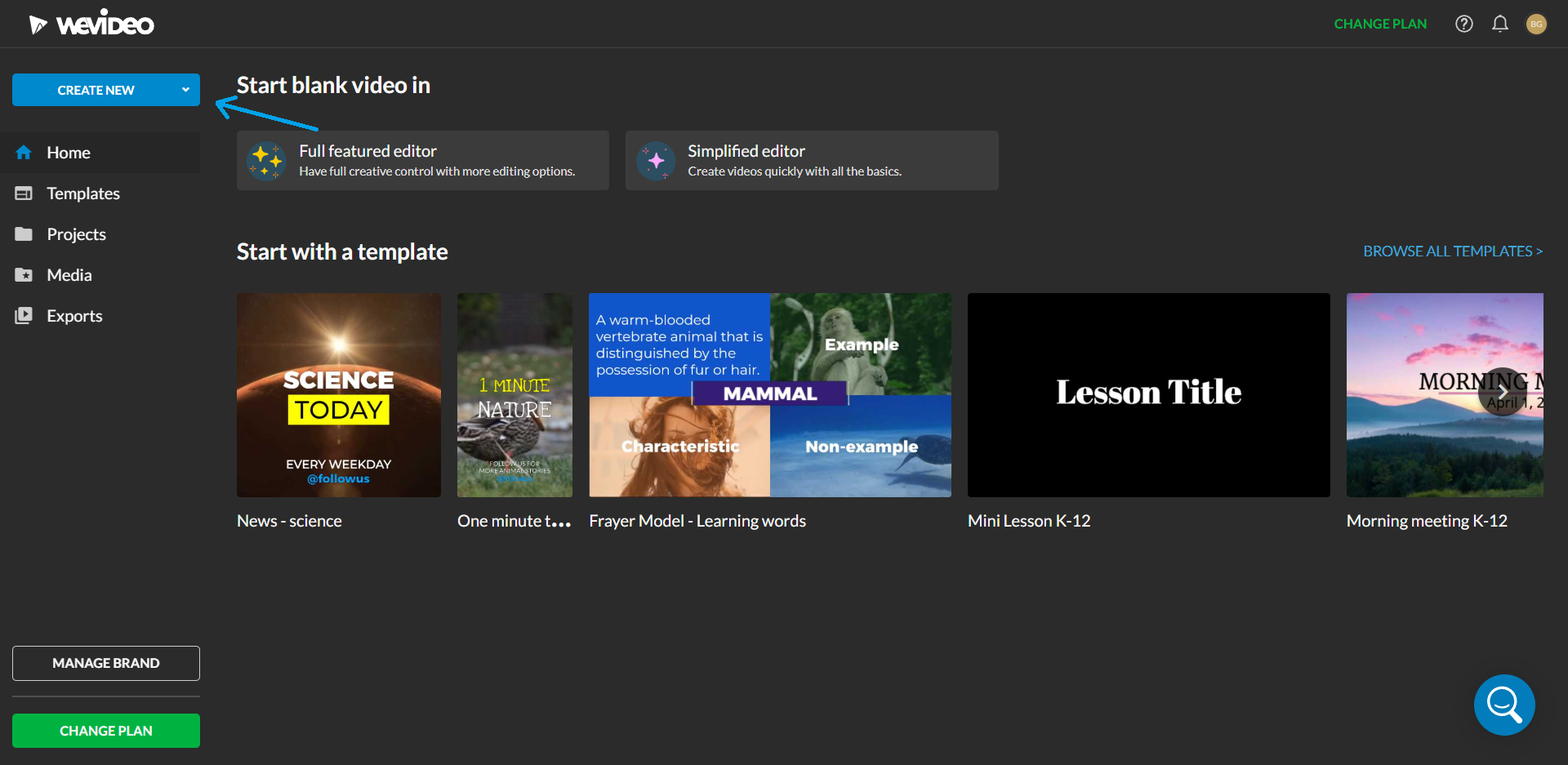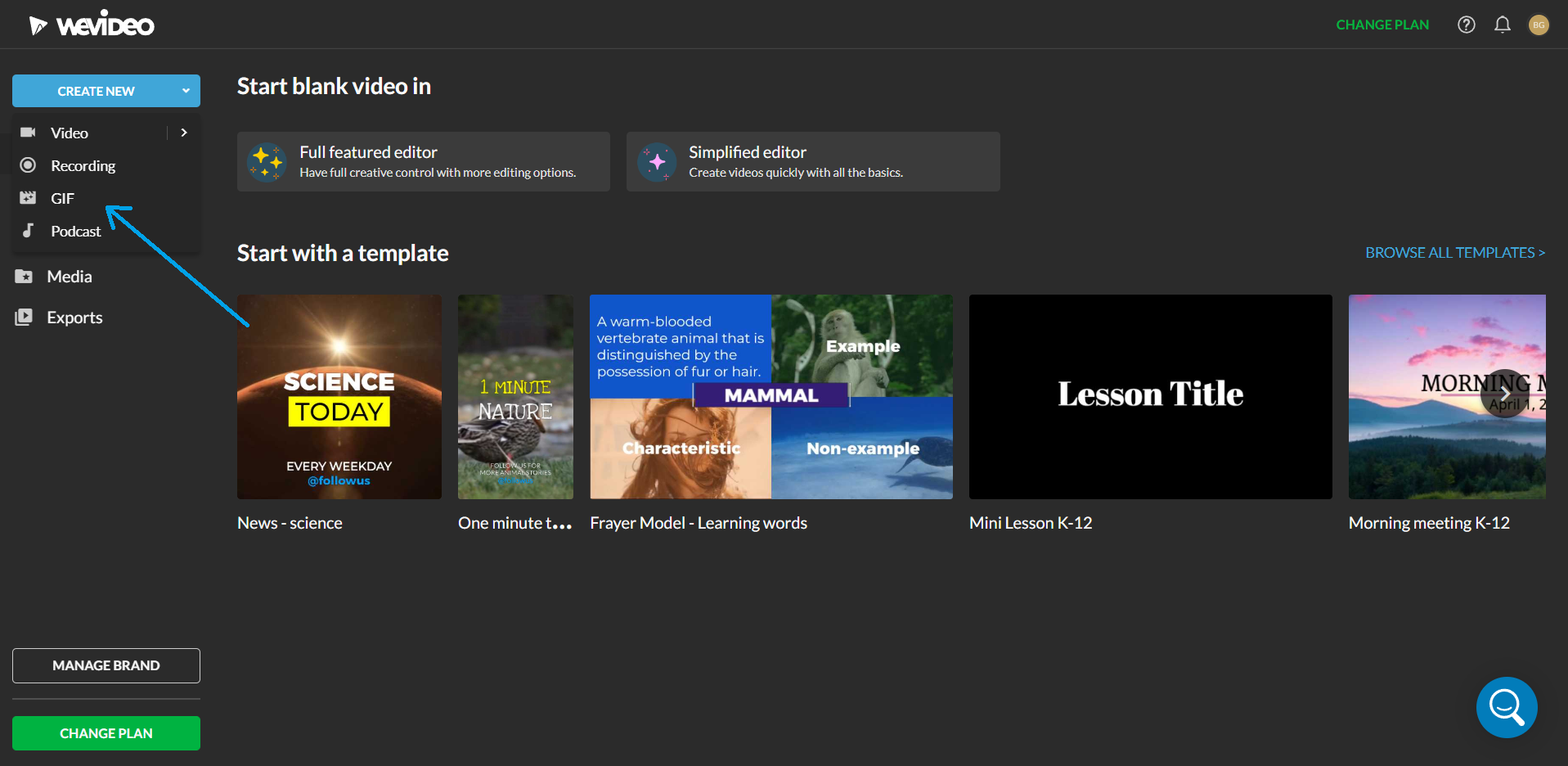 Once the editor opens after you've selected the GIF format, you'll notice that there are a couple of modifications to the Timeline.
The yellow highlight indicates the duration limit for any export in the GIF format. To export your clip(s) as a GIF, you will need to keep the total duration under 45 seconds.

By default, there will be 3 video tracks that are all muted. The GIF format does not include audio, therefore there is no audio track.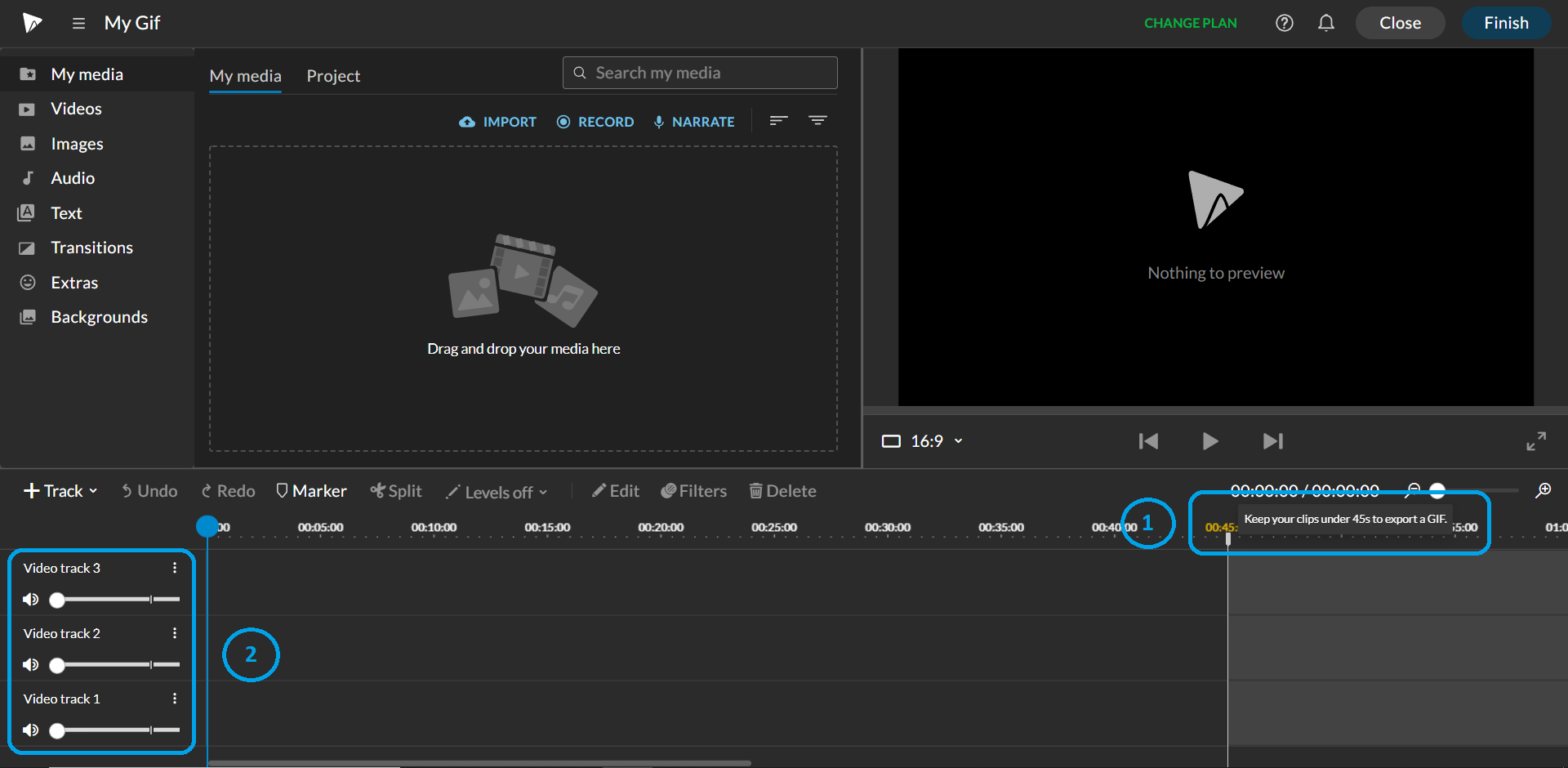 Export your GIF
When you are ready to export your GIF, select the FINISH icon to navigate to the export page.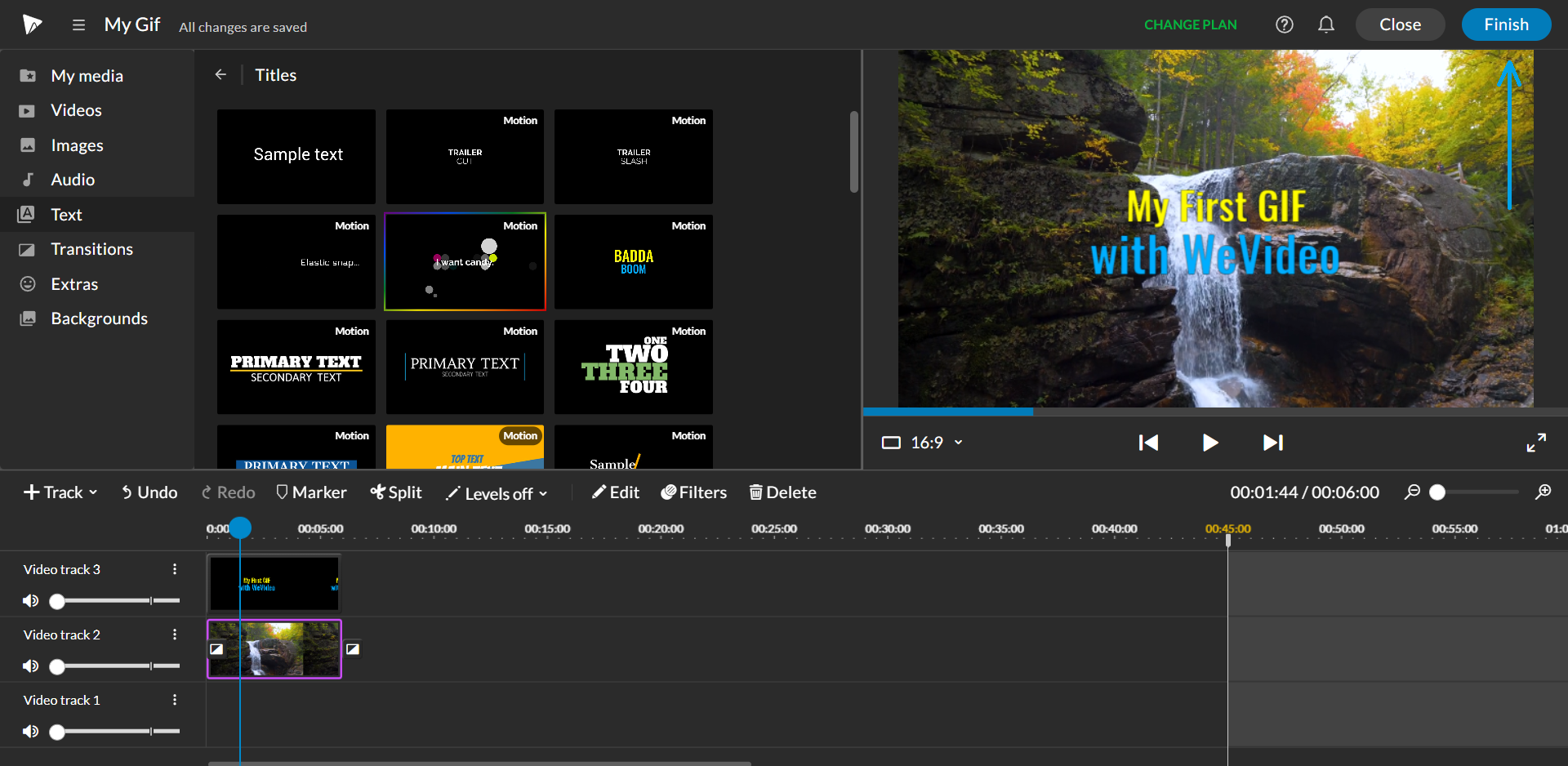 On the export page, select the resolution you would like to use for your finished GIF.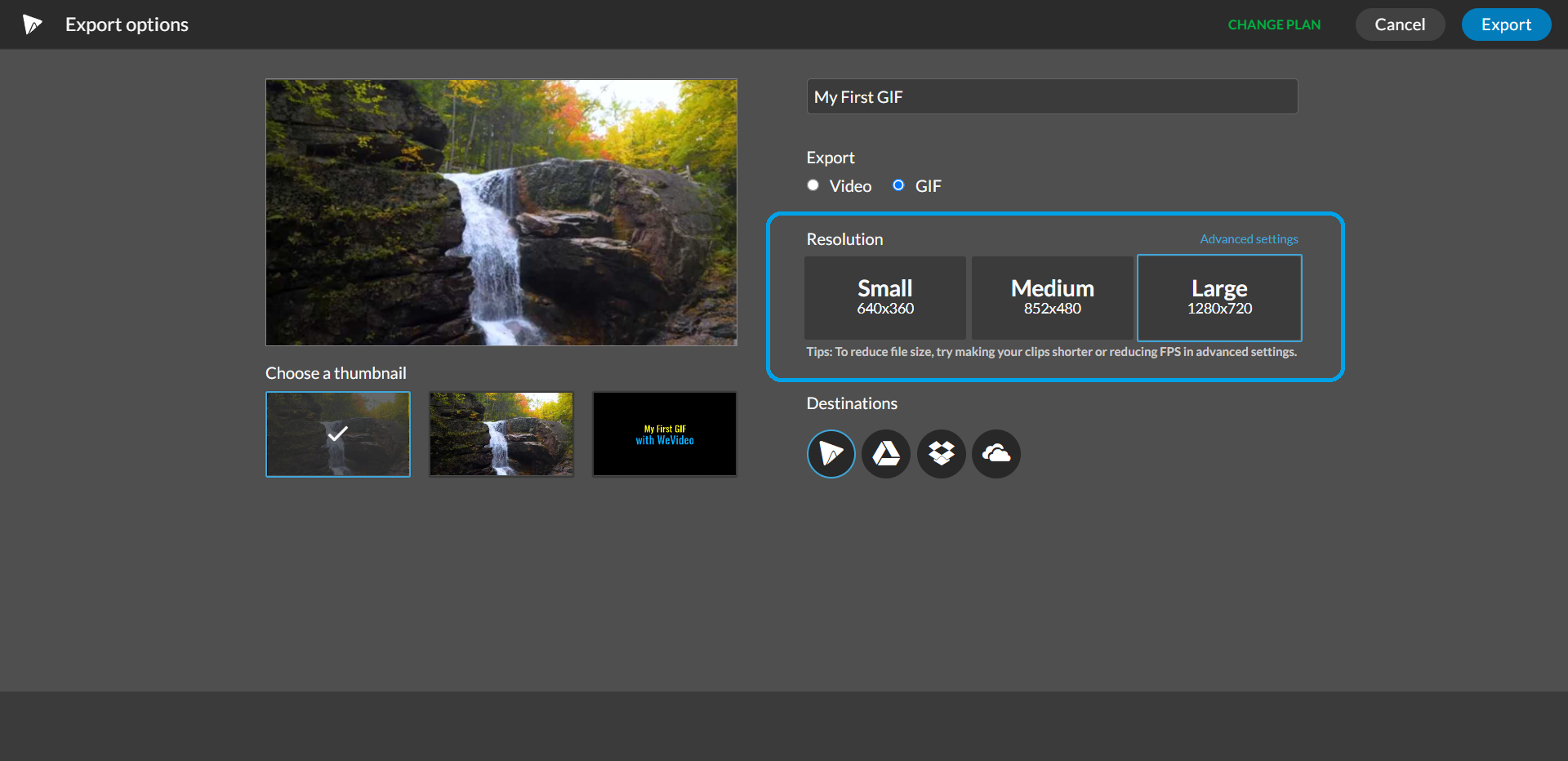 You can open the advanced settings to adjust the frame rate for your GIF export.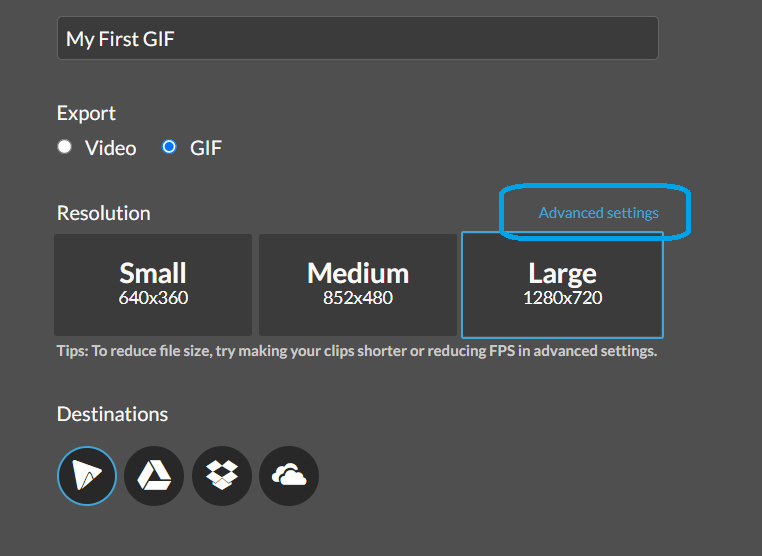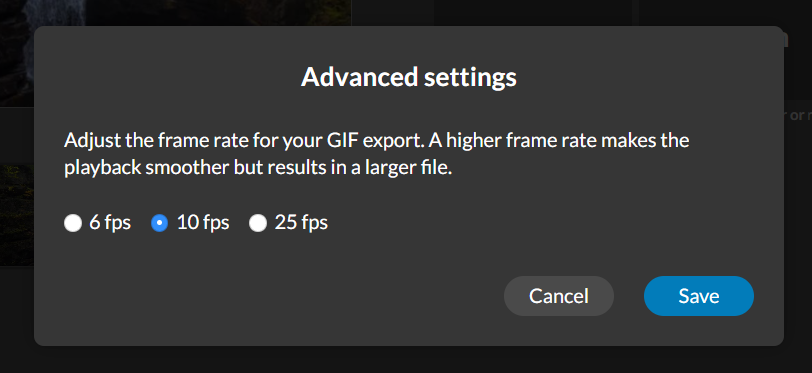 This is how your finished GIF will appear!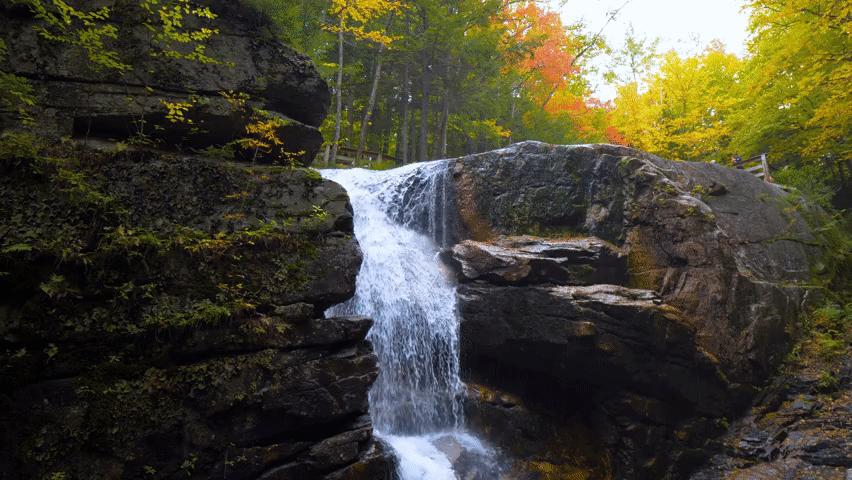 Convert your video
Even if you don't initially select the GIF format, you can export your video as a GIF at any time. Simply choose the GIF format on the export page and your video will instantly be converted!