Step 1) Record footage in front of a green screen
The first step is to record footage in front of a green screen so that you can import it into WeVideo as a media file. To capture footage that is optimal for the Green Screen effect, please ensure the following:
There is

ample lighting

distributed evenly around you with

no shadows

.

You are in front of a

solid background with no creases

. Green or blue is the recommended color for your background.

The quality of your camera is high enough so that the footage is not pixelated or grainy. 720p HD footage or above is recommended.
Step 2) Add media to the Timeline
Once you've captured the footage you want to use for the Green Screen effect, import that media file and add it to the Timeline. Remember to place the green screen footage in the Video 2 track and the clip you would like to use as the background in the Video 1 track.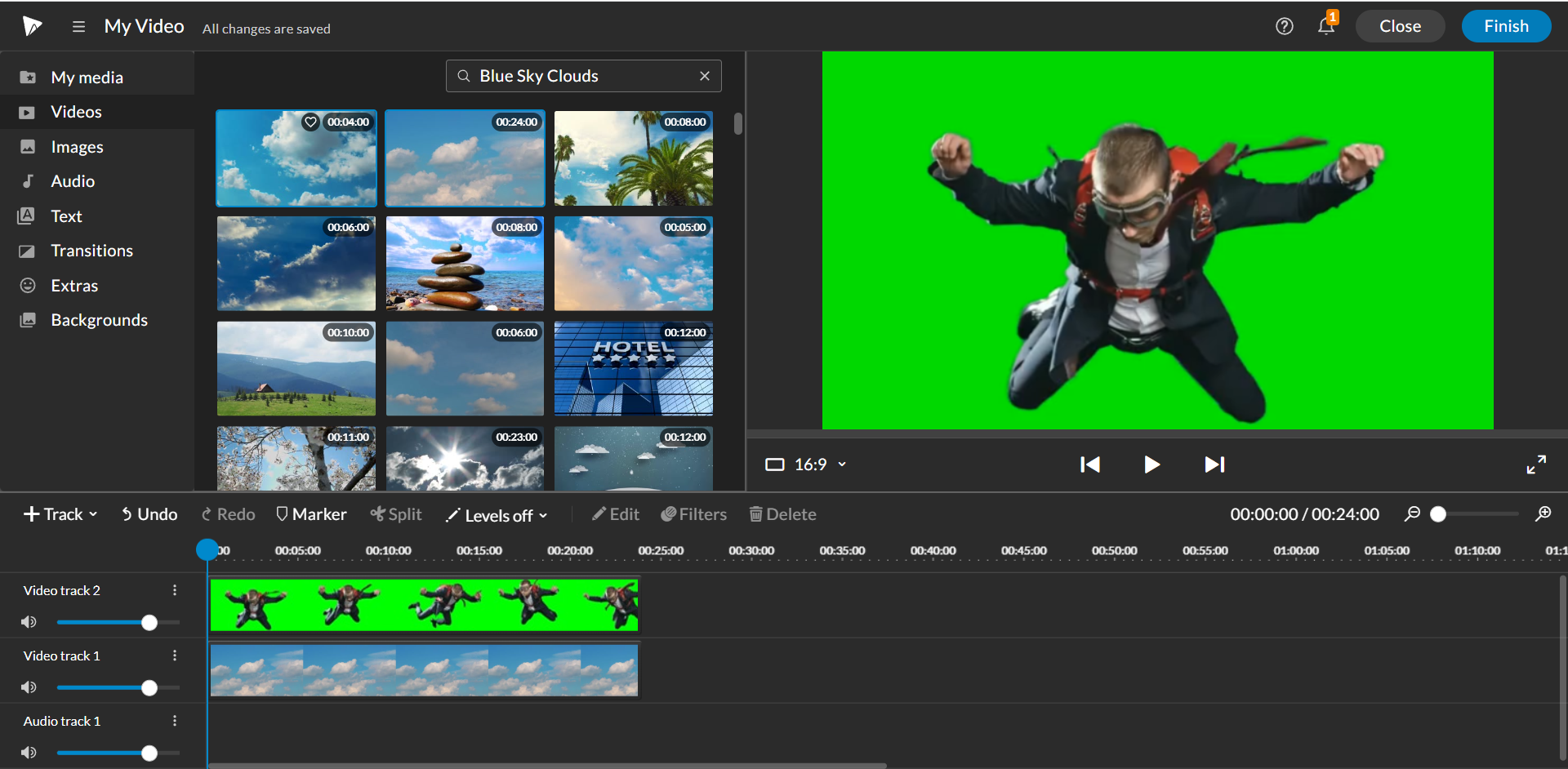 If you are using more than two video tracks, place the green screen footage in the track above whichever track holds the background footage to ensure proper layering techniques are used.
Step 3) Open the clip editor
Double click on the green screen clip in the Timeline to open the clip editor. In the clip editor, navigate to the Color Keying tab.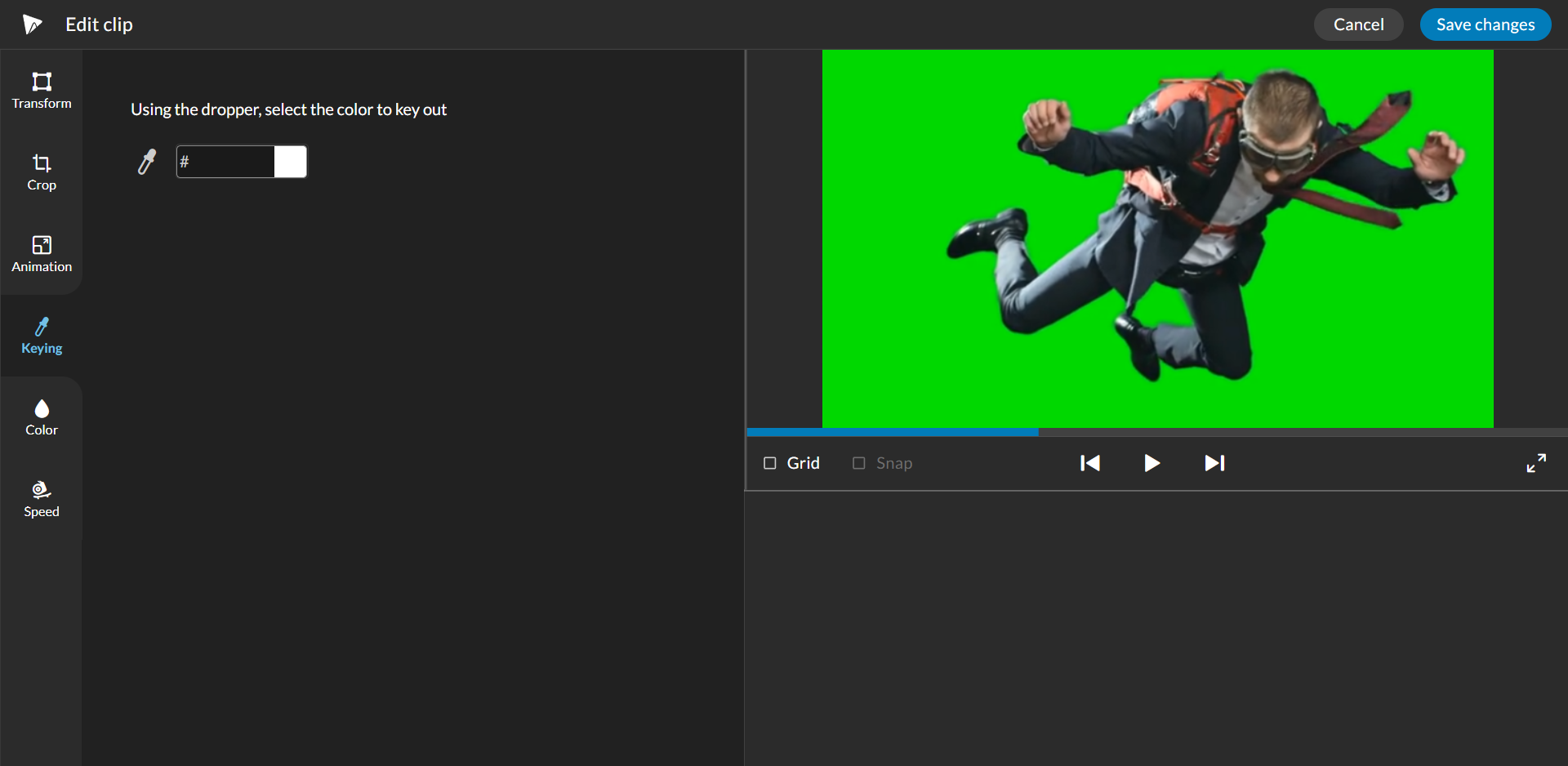 Step 4) Use the color picker tool
Select the color picker tool and then click anywhere on the green screen footage to apply the effect.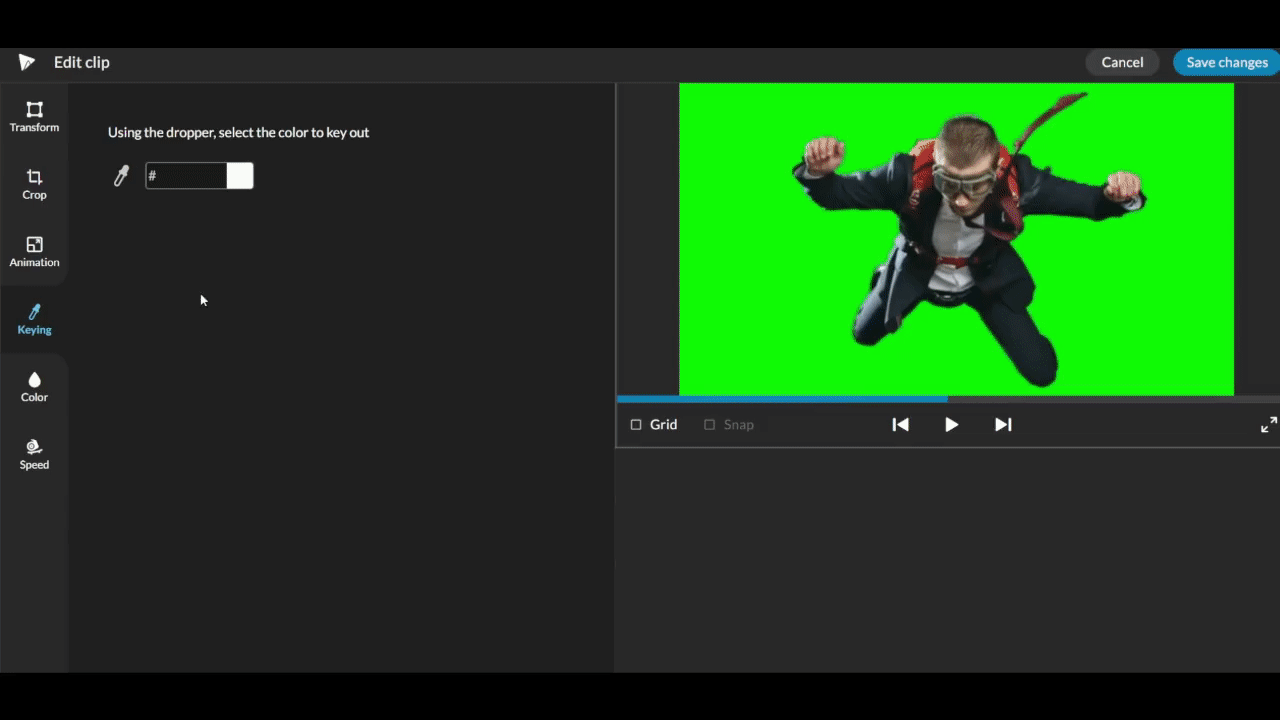 Step 5) (optional) Adjust the color settings
The Green Screen effect should automatically apply without the need to adjust the color settings. However, if you would like to make these additional modifications, you can use the scroll bars to make the following adjustments:
Show - You can select Mask to reveal a black and white representation of the mask you are applying using the color keying tool. Notice that the black area represents transparent sections of your video, while the white area represents opaque sections.
Color Balance - This adjusts how selective the effect is. The further right you scroll, the wider the range of tints and shades are removed.
Color Sensitivity - This smooths out any pixelation and rough edges of color that remain.
Defringe - This helps reduce color bleeding at the edges of your mask. The left and right sliders control the level of white and black respectively to help match the edges of the mask with your new background color.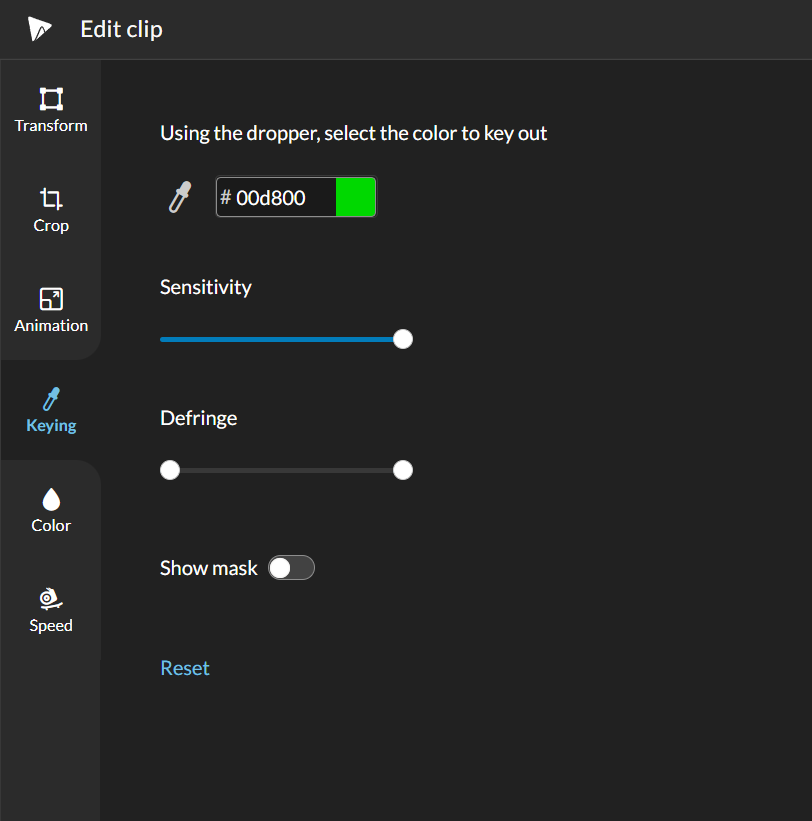 If you have any questions about creating the Green Screen effect, please feel free to contact our support team at support@wevideo.com.