To manage your WeVideo subscription, select Account settings and then expand the Plan and payment section.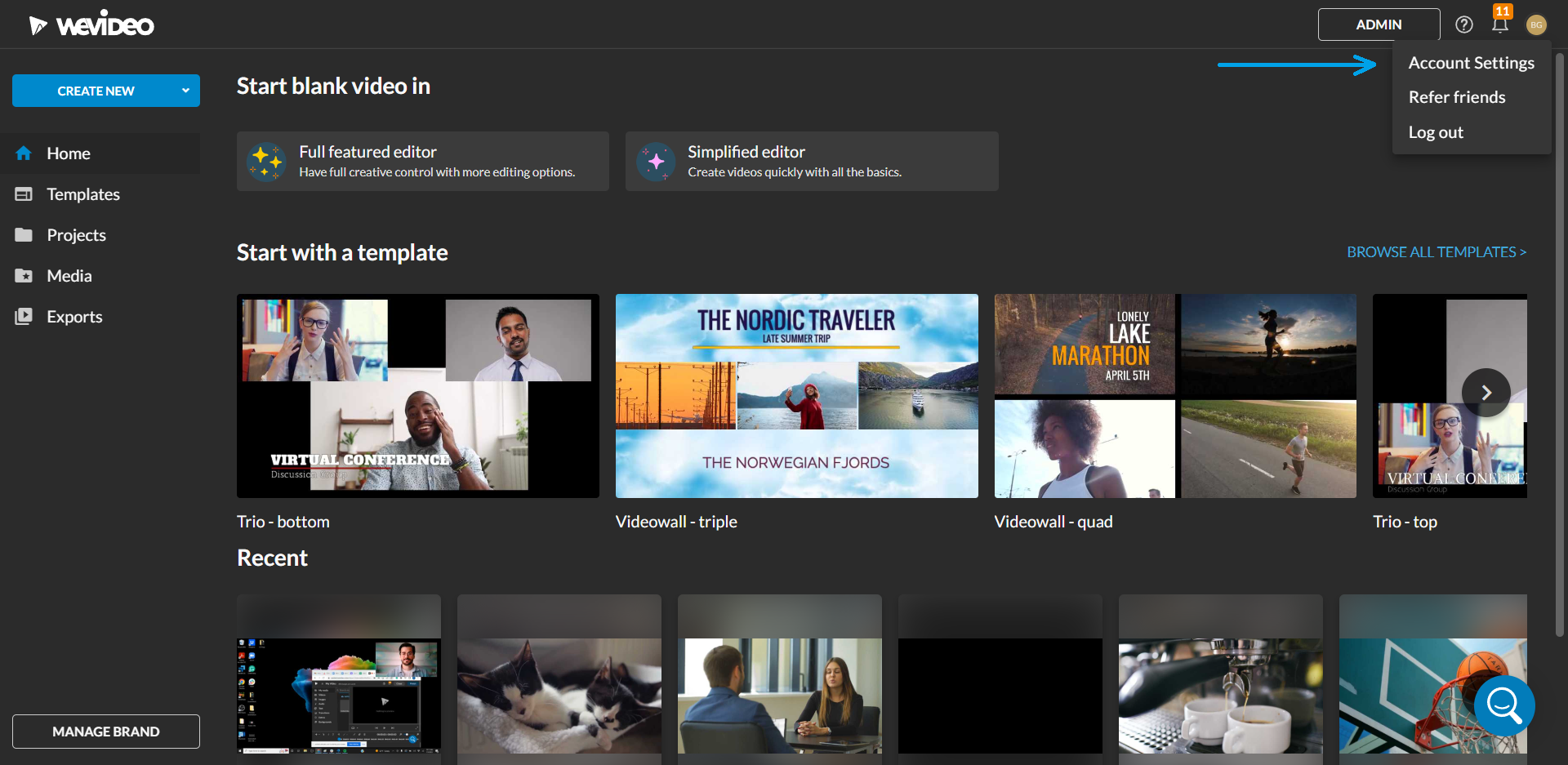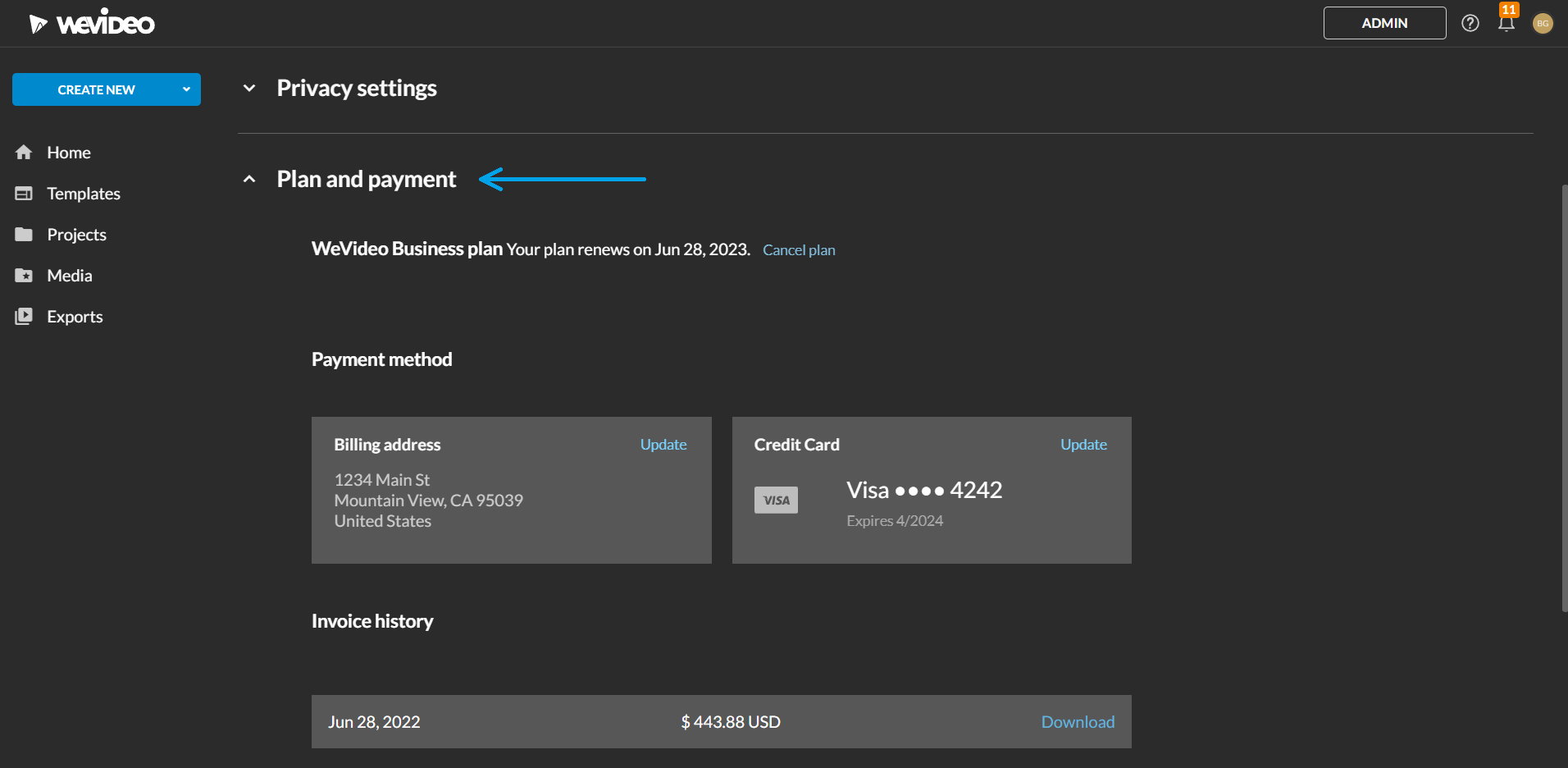 Update payment method
Select Update and input your new card information. If you paid via PayPal and would like to update your payment method, please contact support@wevideo.com for assistance.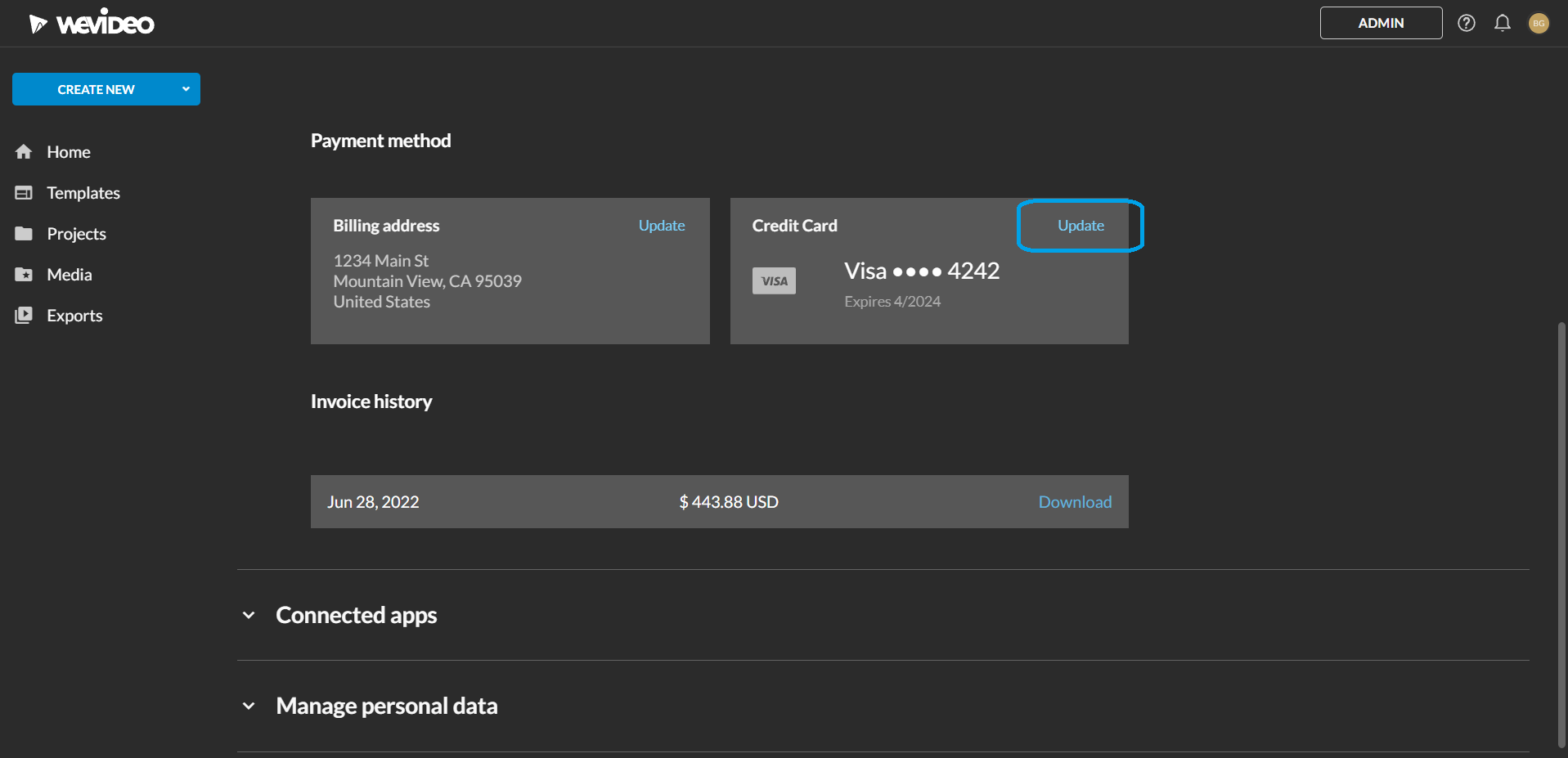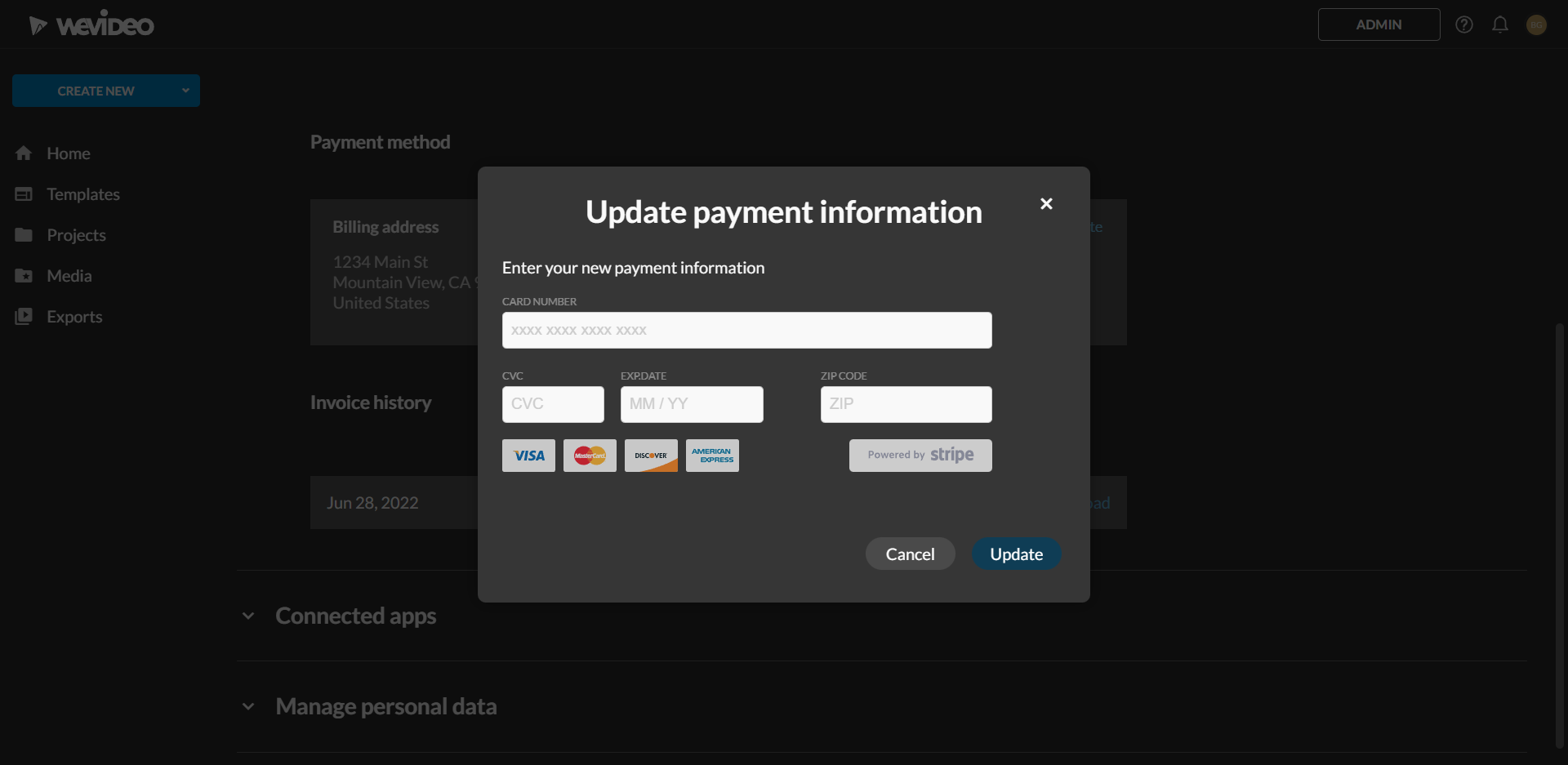 Download invoice history
Select Download to open your invoice as a downloadable PDF in a new tab.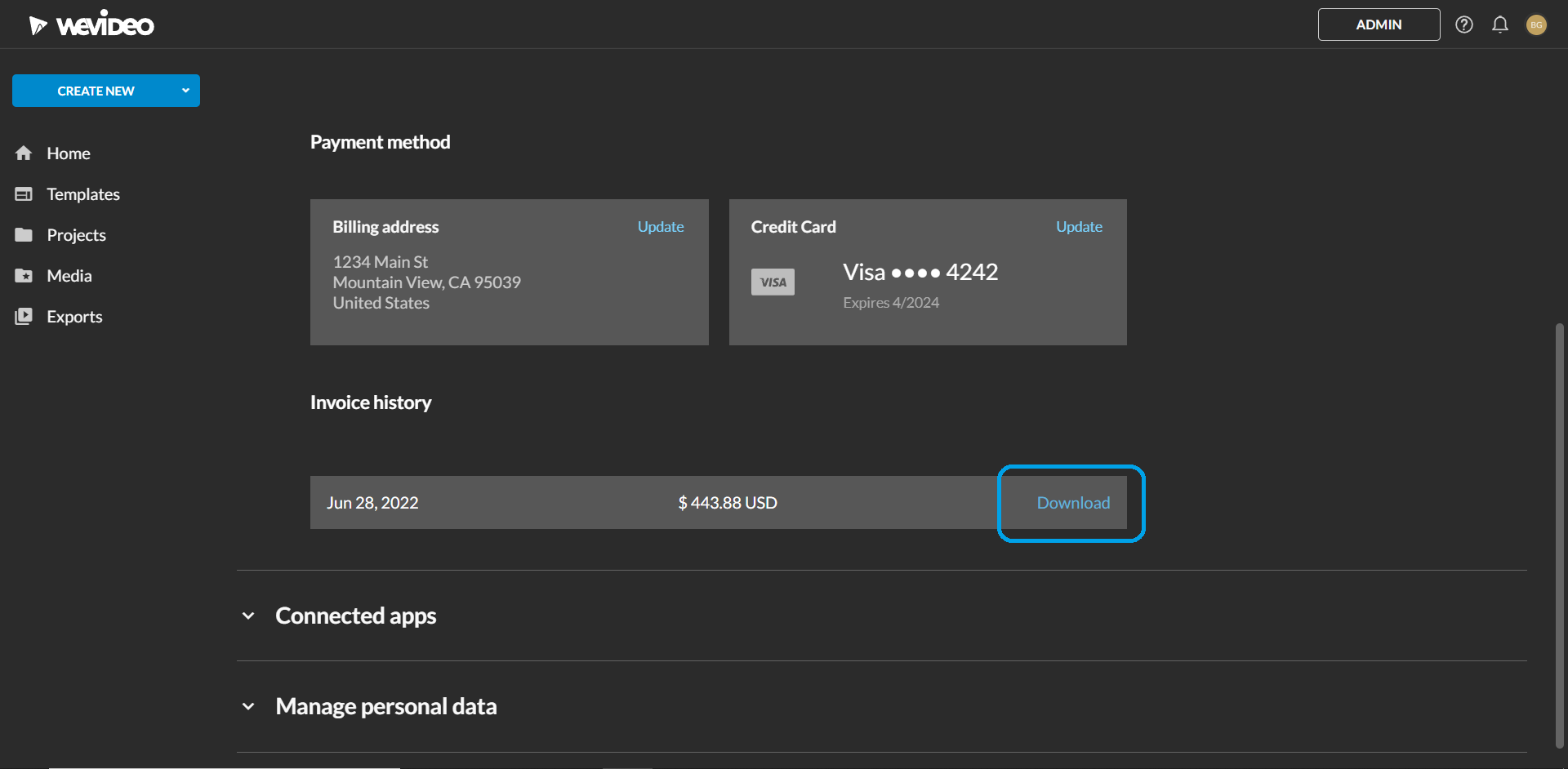 Upgrade subscription
Select Change plan to navigate to the plans page and select the plan you wish to upgrade to.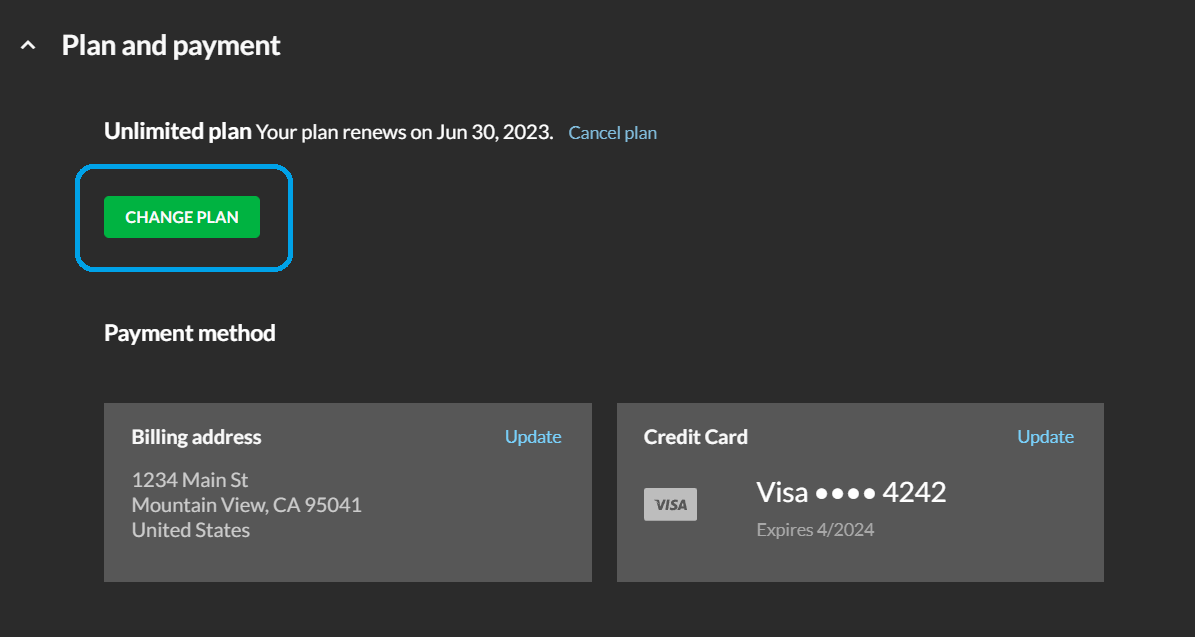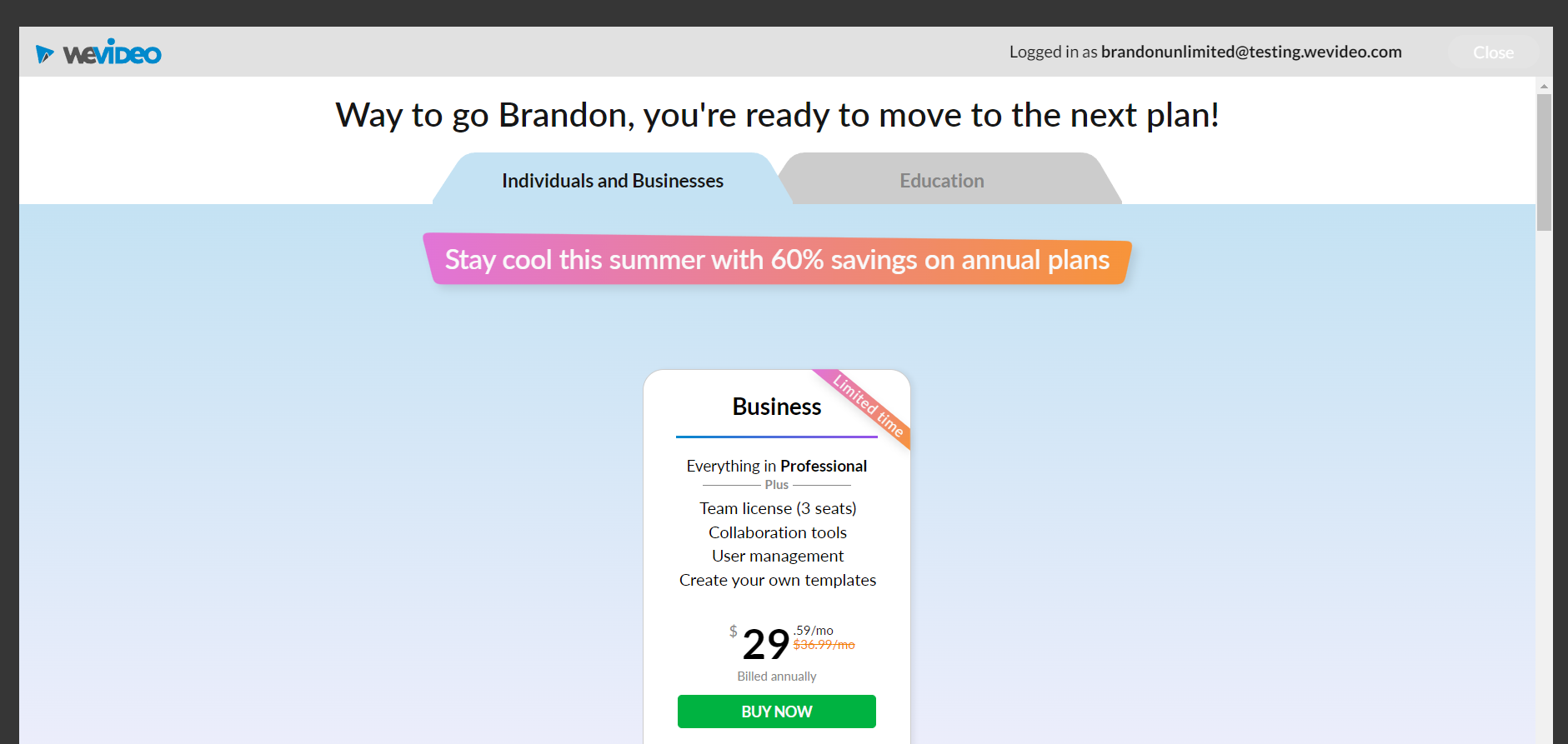 Cancel subscription
Under Plan and payment, select Cancel plan to turn off the auto-renewal feature.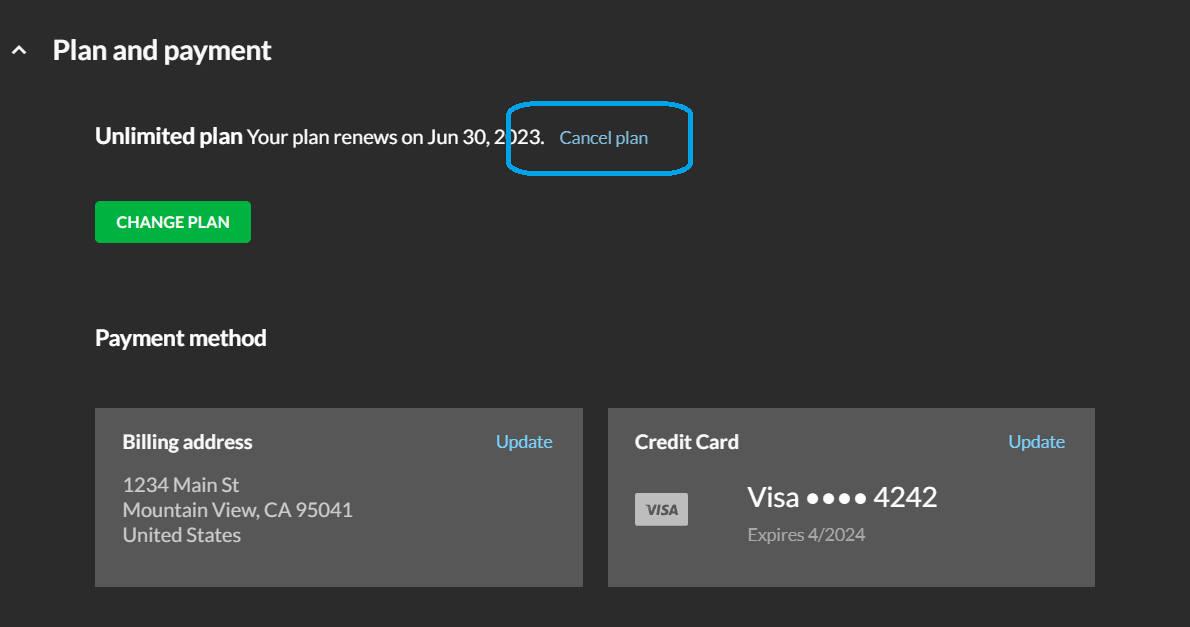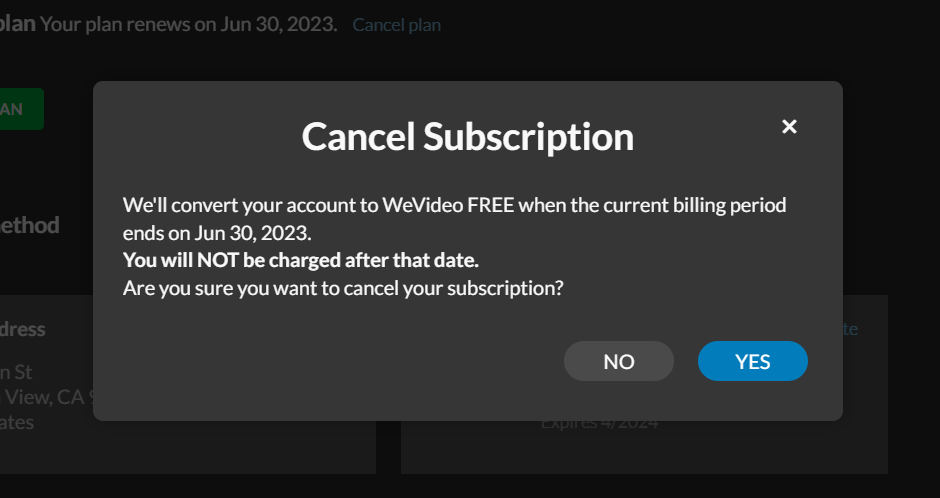 After the subscription renewal has been canceled, you'll no longer be charged once your account expires on the valid until _____ date. For more details, view the WeVideo refund policy.

Downgrade to Free
If your subscription has expired and you'd like to access your account without upgrading, select Downgrade to free to be converted to a personal free account.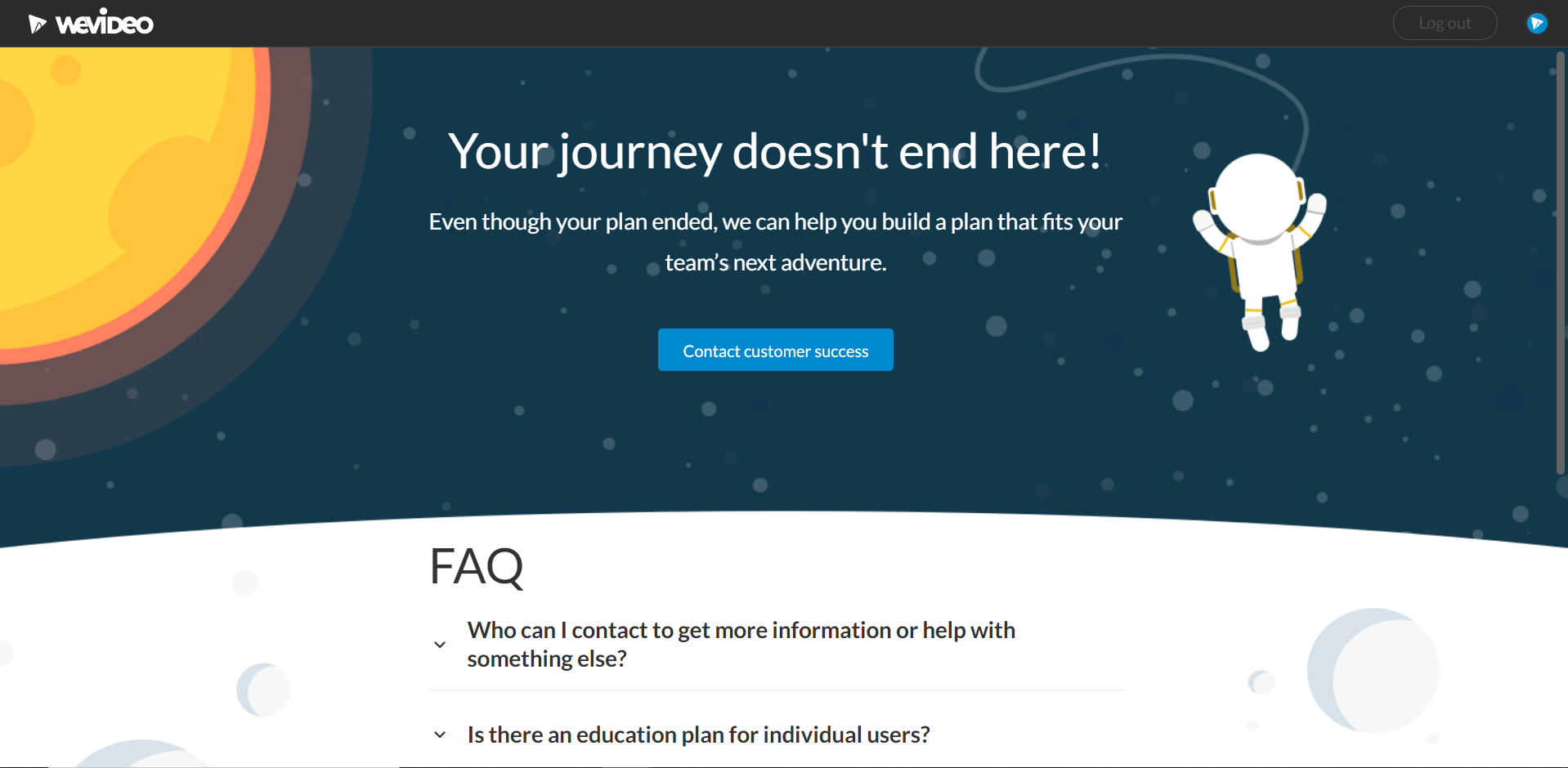 Mobile subscriptions
If you purchased your subscription on a mobile device, you will need to manage your subscription through the App Store or Google Play Store.
Learn how to manage your iOS subscription.
Learn how to manage your Google Play subscription.
Contact support@wevideo.com if you have any questions about managing your subscription.