Step 1) Record a voiceover
Use the Podcast shortcut in the Home tab or the Narrate icon in the editor to record a voiceover.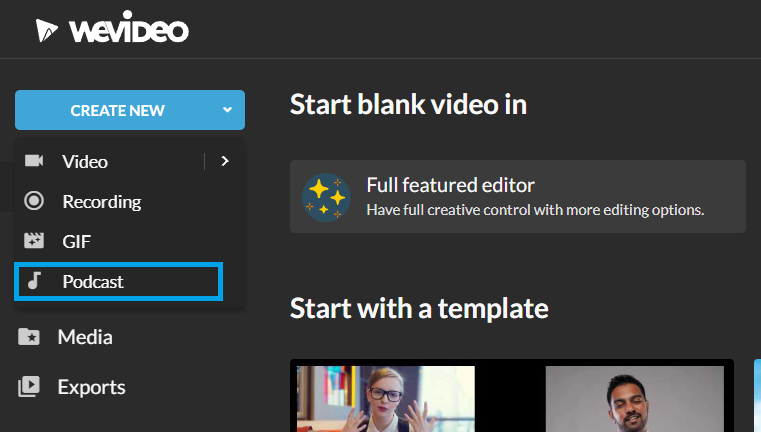 Step 2) Add multiple audio tracks
Select the plus (+) icon in the Timeline to add additional audio tracks.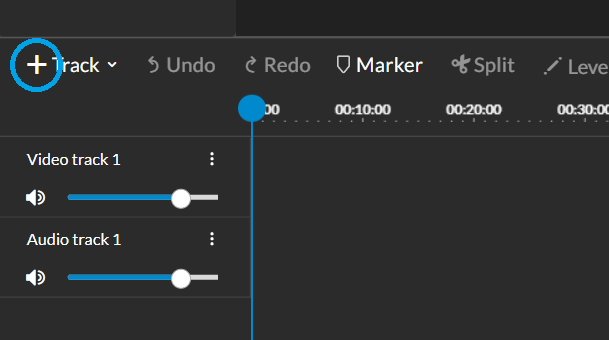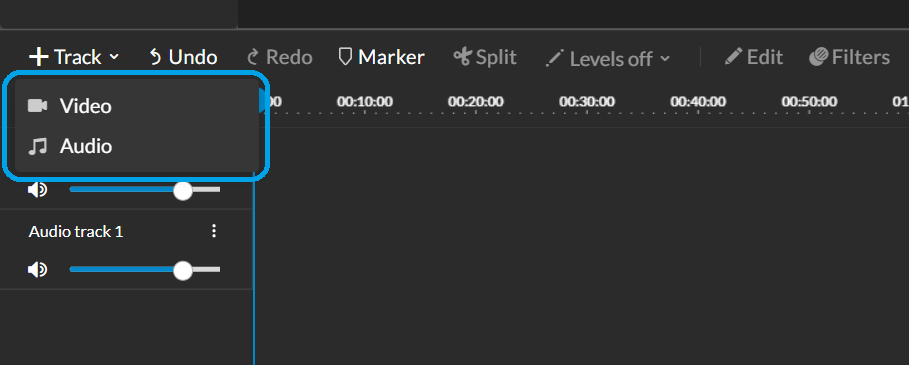 You can add as many audio tracks as you need to help organize the content in your podcast.

Step 3) Add stock media
In addition to voiceover recordings and media that you import into your account, you can use the Video, Audio, and Images tab to find licensed stock audio in our Essentials library.
When searching for audio in the Essentials library, you have the option to filter and refine your search to find background music and sound effects.
Step 4) Finish your export
When you are ready to finish your export, choose the Audio only format to export your edit as a podcast. If you initially selected the podcast shortcut from the Home tab, the Audio only format should already be selected by default.
You can convert any video into a podcast at any time by selecting the Audio only format on the export page even if your edit contains videos and images.