On 8/4/2022, we updated WeVideo to improve both functionality and performance.
If you're a new user, you'll be automatically brought to the New editor—enjoy it! If you were an active WeVideo user prior to 8/1/2022, you have the ability to switch between our Classic and New WeVideo editors. This option is available for non-education users until 11/1/2022 and for education users until 1/19/2023. After these periods, respective users will be required to use the New editor.
Read on to learn what's changed in the New editor.
1. The all-new Editing toolbar provides quick access to key actions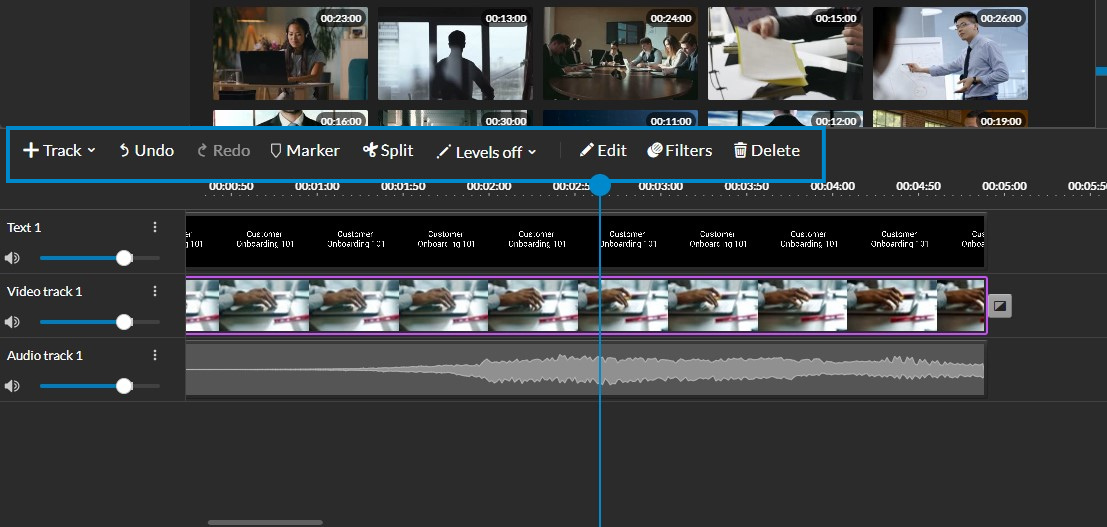 The Editing toolbar hangs out right above your Timeline, and is now host to a slew of editing options formerly accessed from clips on your track(s). Use the Editing toolbar to:
Add tracks to your Timeline

Undo/Redo edits

Split clips

Add markers

Adjust audio and opacity levels

Open the Clip editor

Apply filters

Delete clips
2. The Clip editor has a new look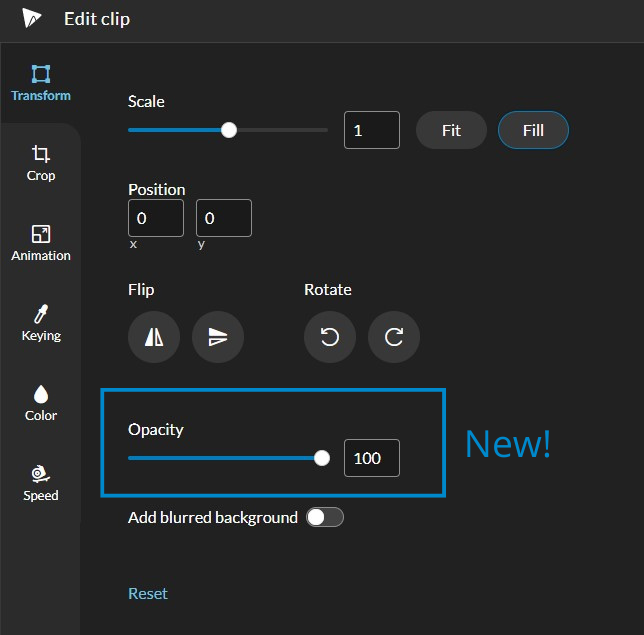 Our Clip editor received a makeover! Find all the same editing tabs – just on the left instead of over top. Plus, try our brand new Opacity slider and adjust a clip's opacity right from the Transform tab.
3. The preview screen has been refreshed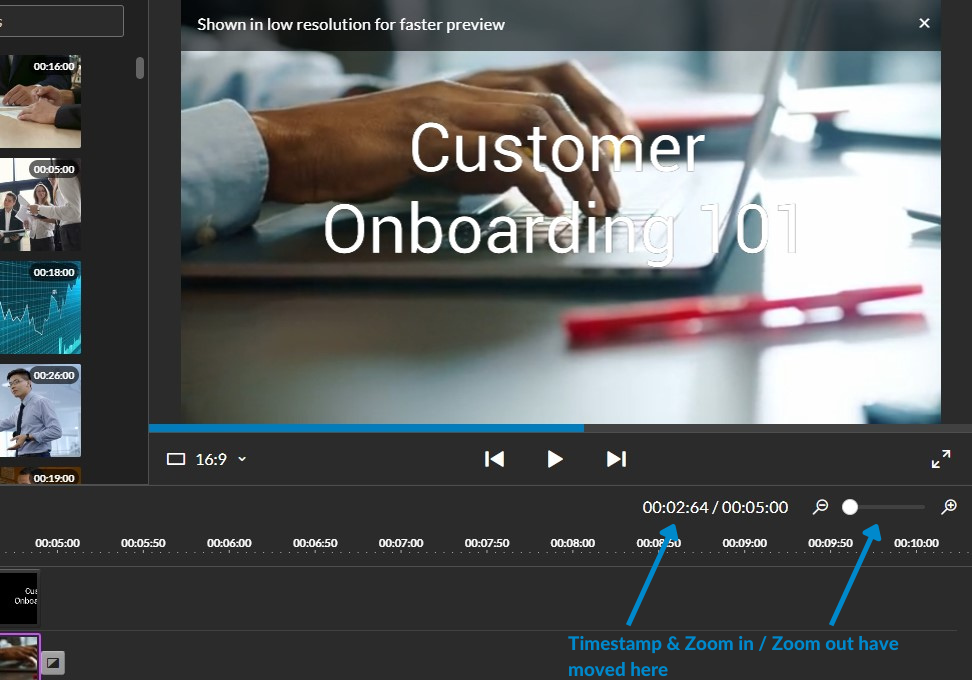 So clean! Your video's timestamp, as well as the Zoom in / Zoom out feature, both live here now.
4. There's a new way to add transitions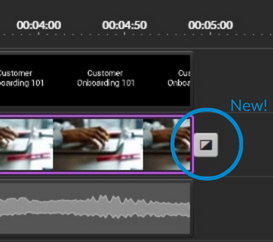 In the Classic editor, you can add transitions from the left tabs menu or by right-clicking a clip on your Timeline. In the New editor, you can do the same, plus something new. Just add a clip to your Timeline, and you'll see a gray Transition icon pop up on the front and back of the clip.
Click on a transition block to add a transition, then select the block to customize transition style, adjust its duration, and decide whether to apply it to your selected clip or all of them.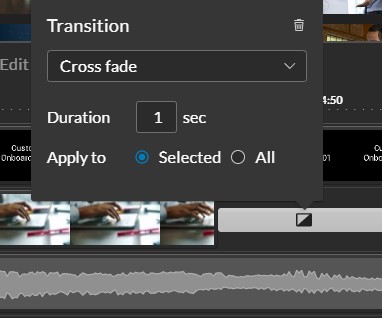 5. Right-click clips to pre-trim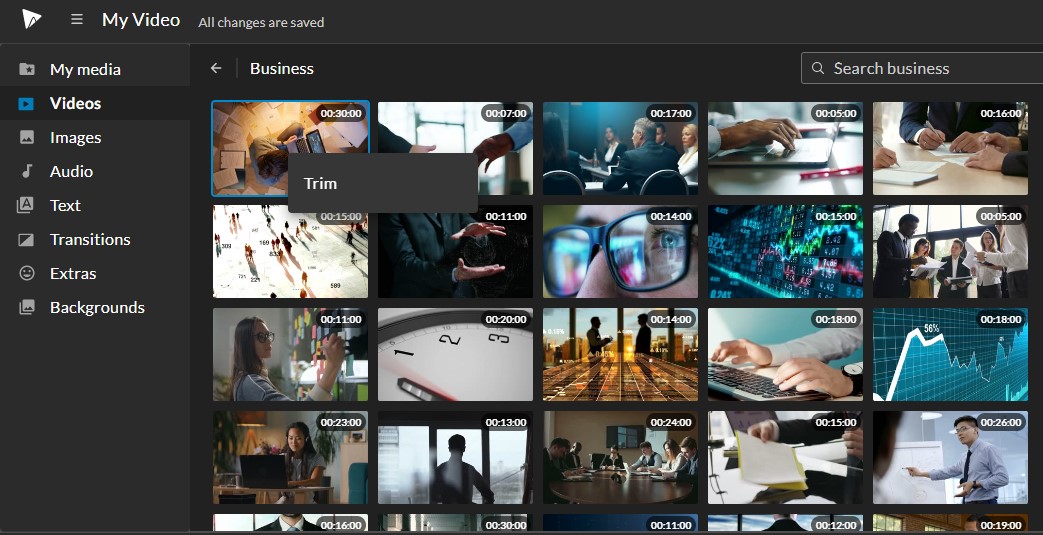 No more pre-trimming in your video's preview screen. If you'd like to pre-trim a clip in your media library before dragging it onto your Timeline, just right-click the clip and select Trim. A pre-trim window will appear.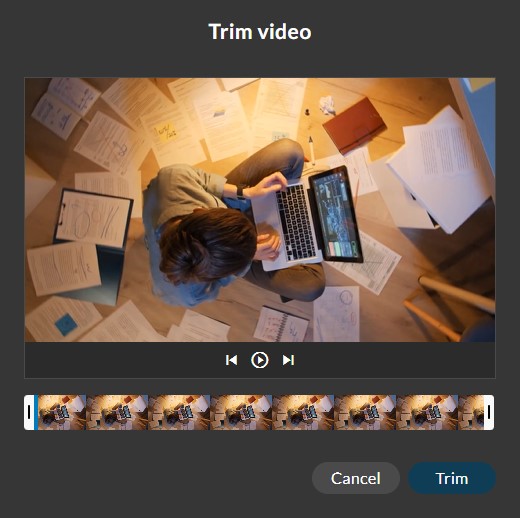 Voila!
6. Audio and opacity levels are now located above the Timeline
The Audio and opacity menu allows you to adjust the audio levels (of an audio or video layer) and or the opacity levels ( of a text or video layer).
In the Classic editor, you can turn audio levels on for any clip by clicking the three-dots menu next to the track name. In the New editor, you can still turn audio levels on and off, but you'll do so from just above your Timeline and then adjust inside the large tracks.
First click on the clip to select it. (You'll know it's selected when you see the purple box.) Then in the menu right above your Timeline, adjust the ability for audio levels by clicking Audio & opacity>Show audio level.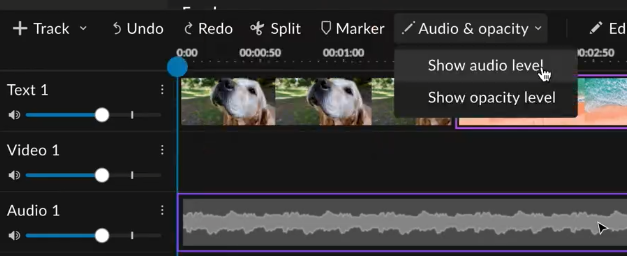 With the audio levels shown, you'll now see the audio waveform displayed over the clip. Drag points to adjust the volume, or click anywhere on the blue line to add new points. Please note, if there are wavelengths below on the tracks, that means there is no audio at that time.

To hide the blue volume line, click Audio & opacity to turn each of the levels off.
To adjust the opacity levels of a text or video layer, follow the same instructions above, only start by clicking Audio & opacity >Show opacity level.
7. Fade audio in and out through the Clip editor
To fade any audio clip in and out, simply double-click on the clip from your Timeline to bring up the Clip editor's Audio tab.
Select your preferred number of seconds for fade in and fade out using the respective drop-down menus. You can also adjust the volume of the entire clip by moving the Volume slider.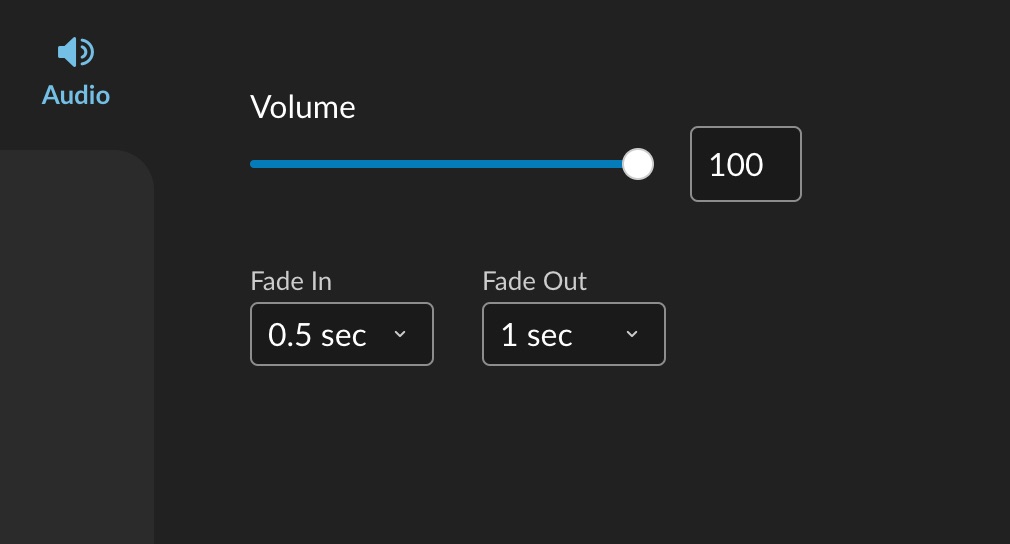 8. Snapping preferences are now located in the hamburger menu
The Snap feature makes it easier to arrange and align clips by snapping them to existing clips on your Timeline. In the Classic editor, this feature was available as a small button with two overlapping squares just above your Timeline.
In the New editor, you can turn Snap on and off by clicking the hamburger menu in the upper left corner and navigating to Preferences > Snap clips. Blue text indicates that Snap is active; white text indicates that Snap is turned off. Click on it to toggle the setting on/off as needed.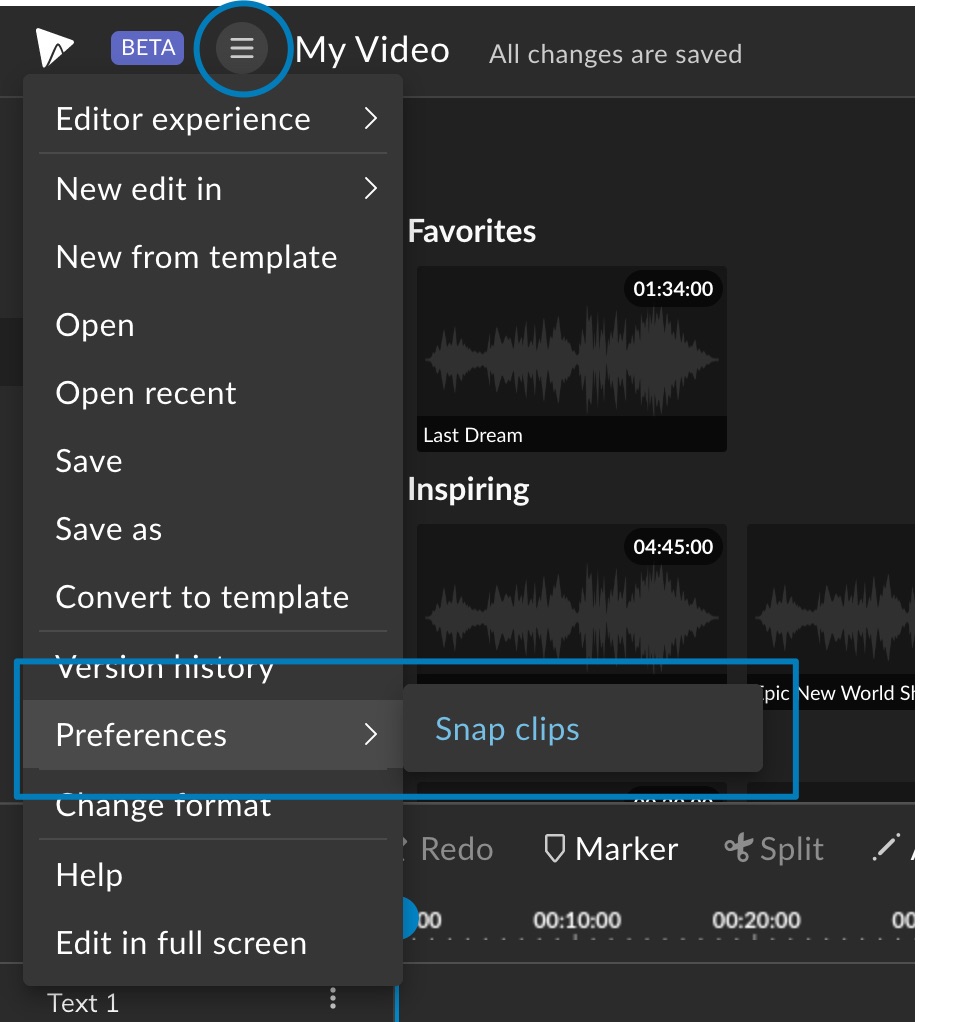 Have you tried the new editor yet? If not, learn how to seamlessly switch between experiences here.