Color
To adjust the color properties of your clip, double-click the clip in your Timeline to open the clip editor. In the clip editor, navigate to the Color tab to make your adjustments.
Brightness
The overall lightness or darkness.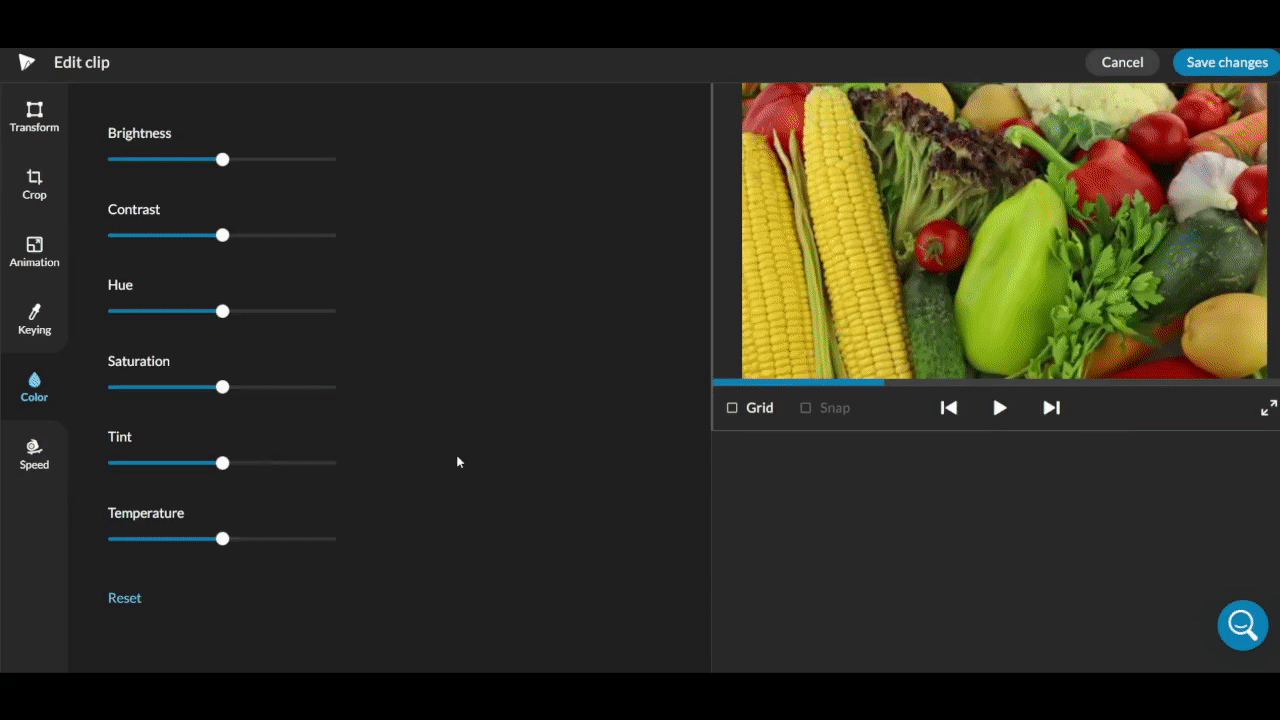 Contrast
The difference in color and brightness of the objects.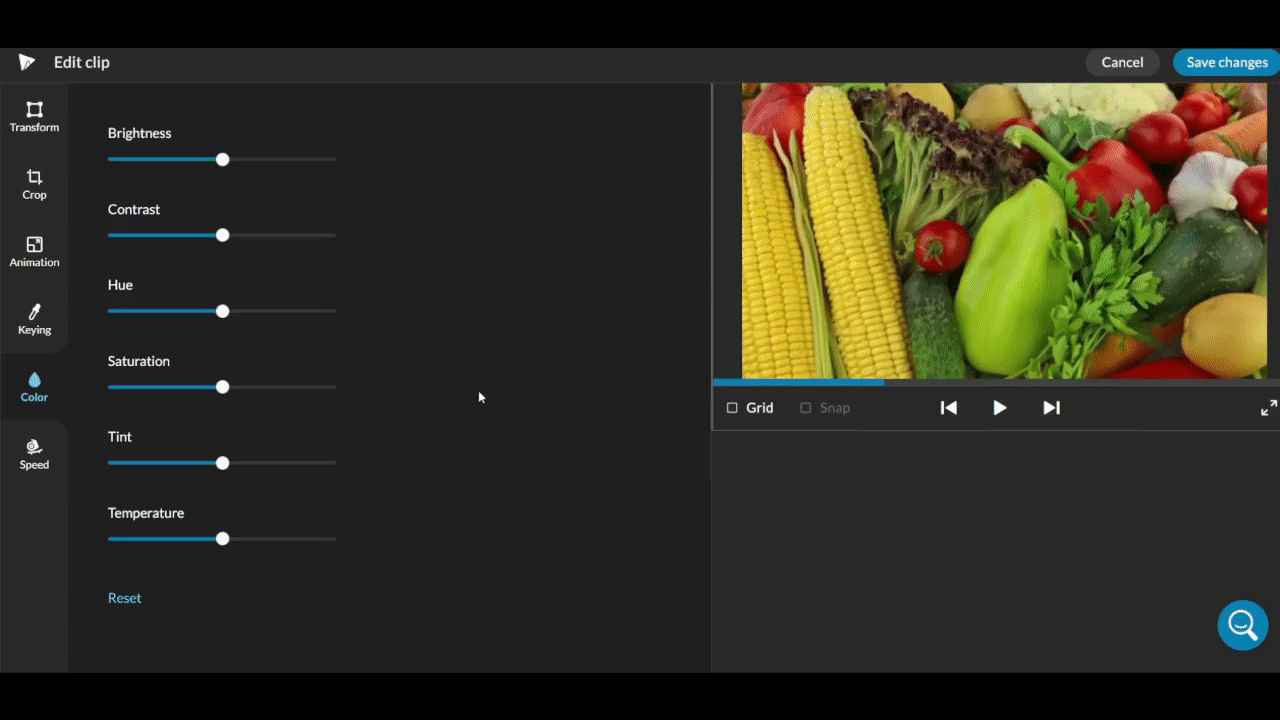 Saturation
The intensity and purity of color.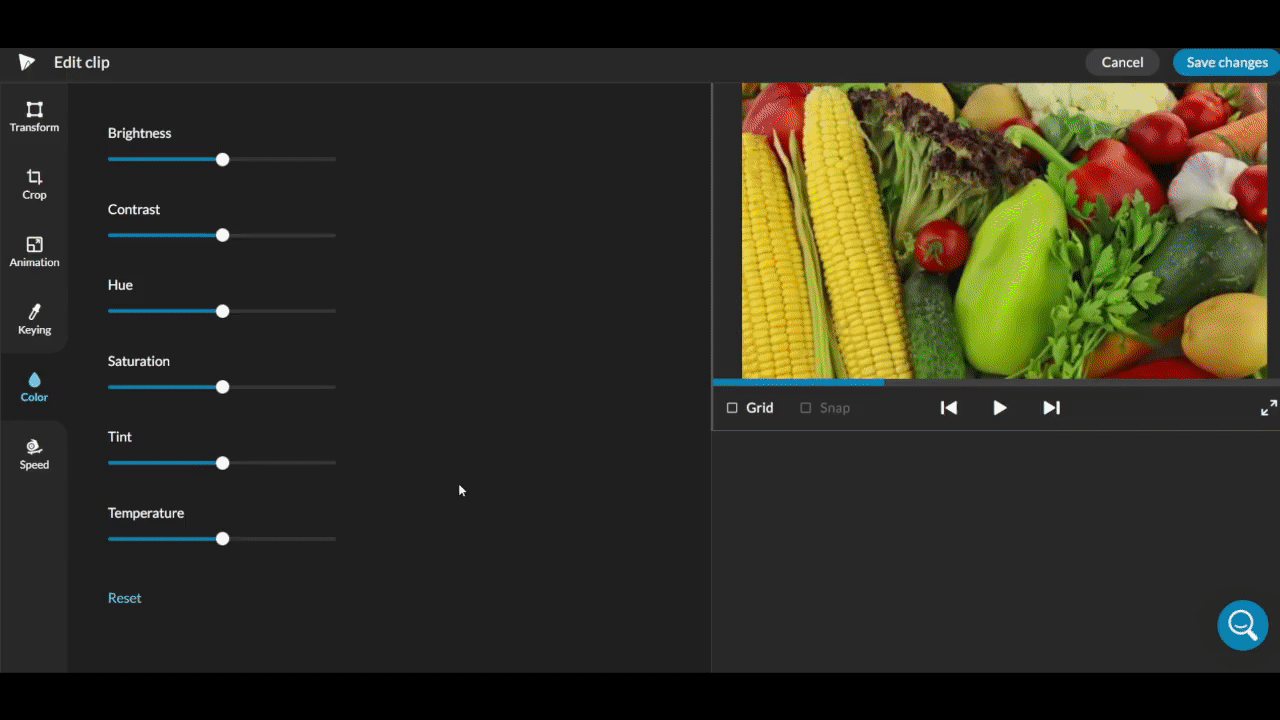 Hue
The visible spectrum of the primary colors.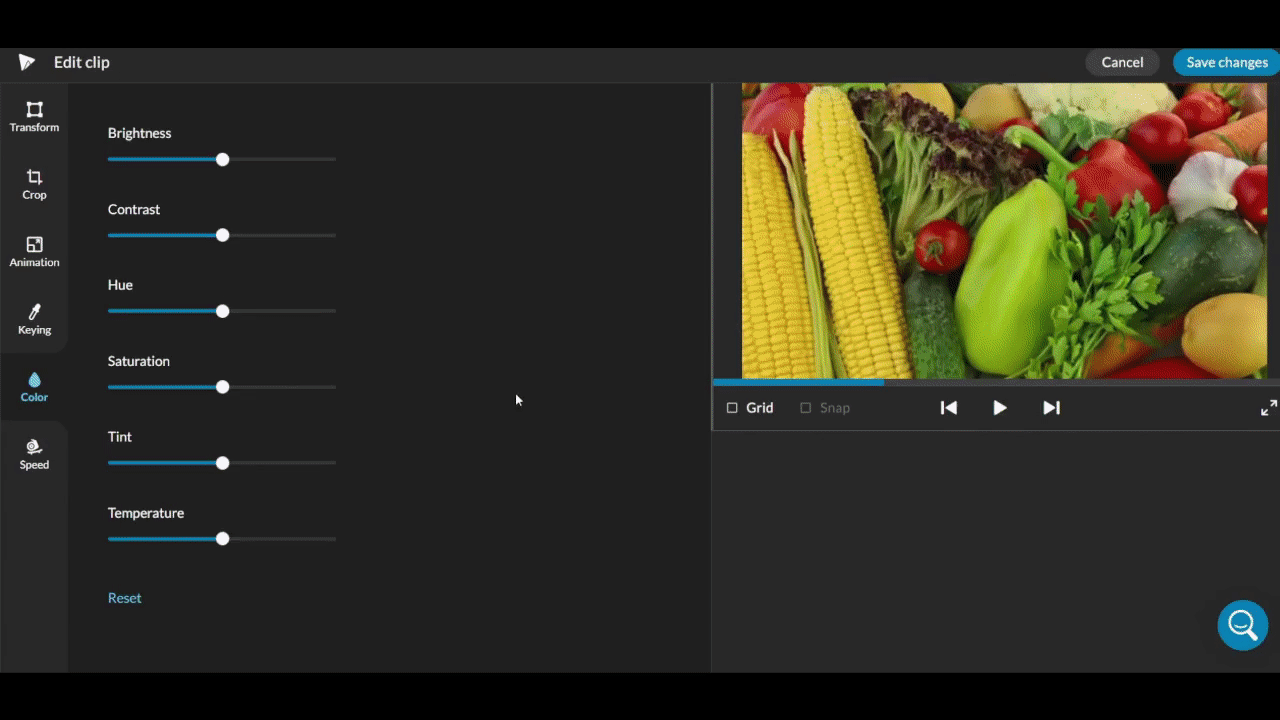 Temperature
The range of color between blue and orange.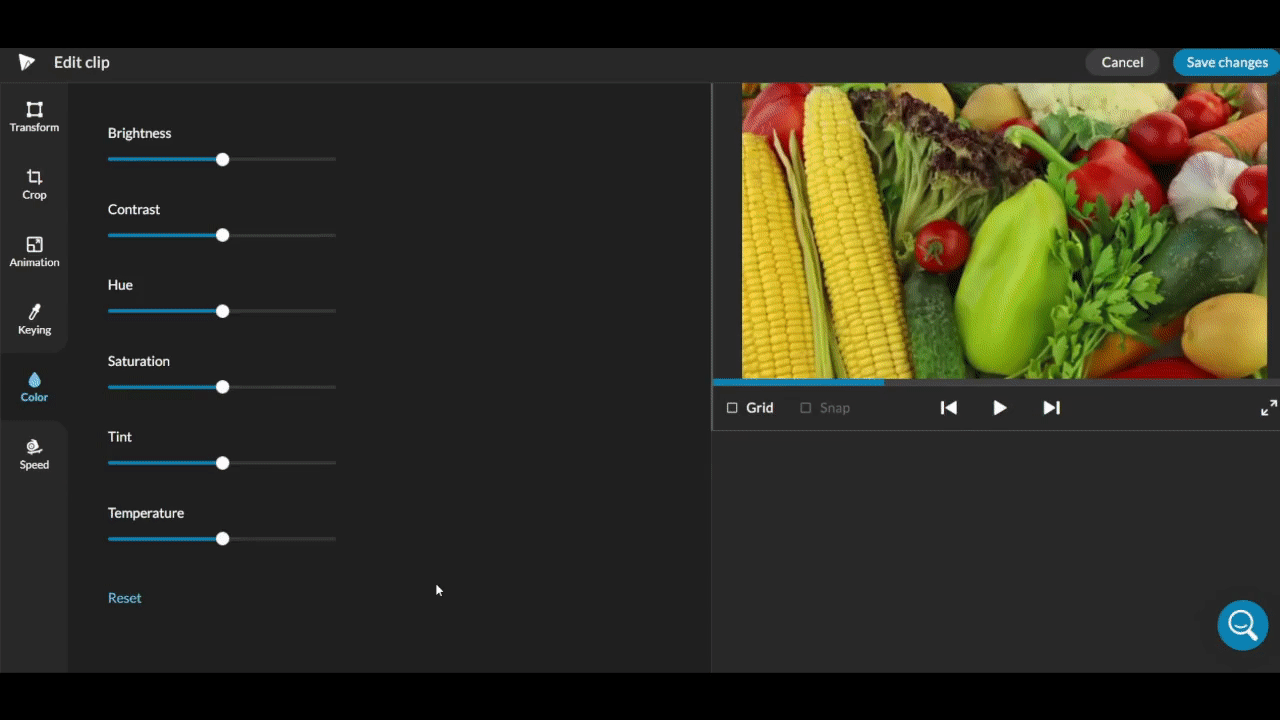 Tint
The range of color between green and magenta.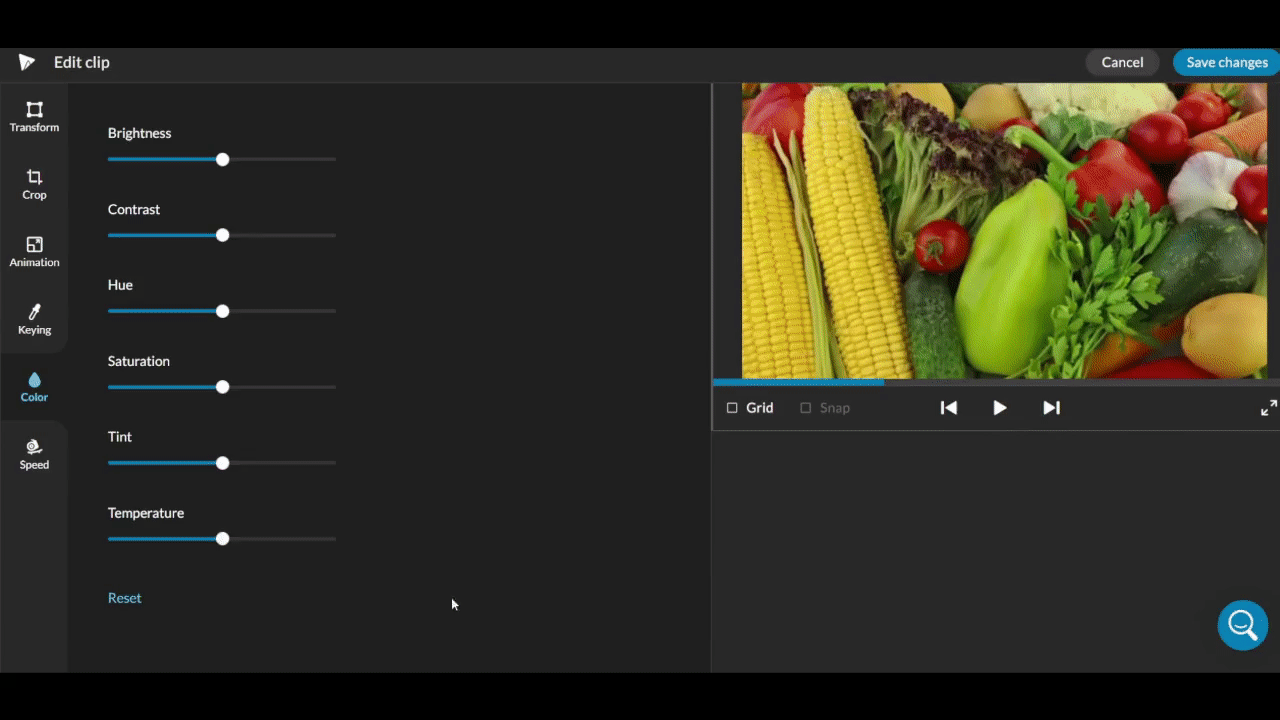 Opacity
The opacity of a clip refers to its condition of lacking transparency. 100% opacity refers to a complete lack of transparency, meaning it is entirely visible, whereas 0% opacity means full transparency with no visibility.
To modify the opacity, select a clip in the Timeline and open the opacity options. This feature is not available in Storyboard mode.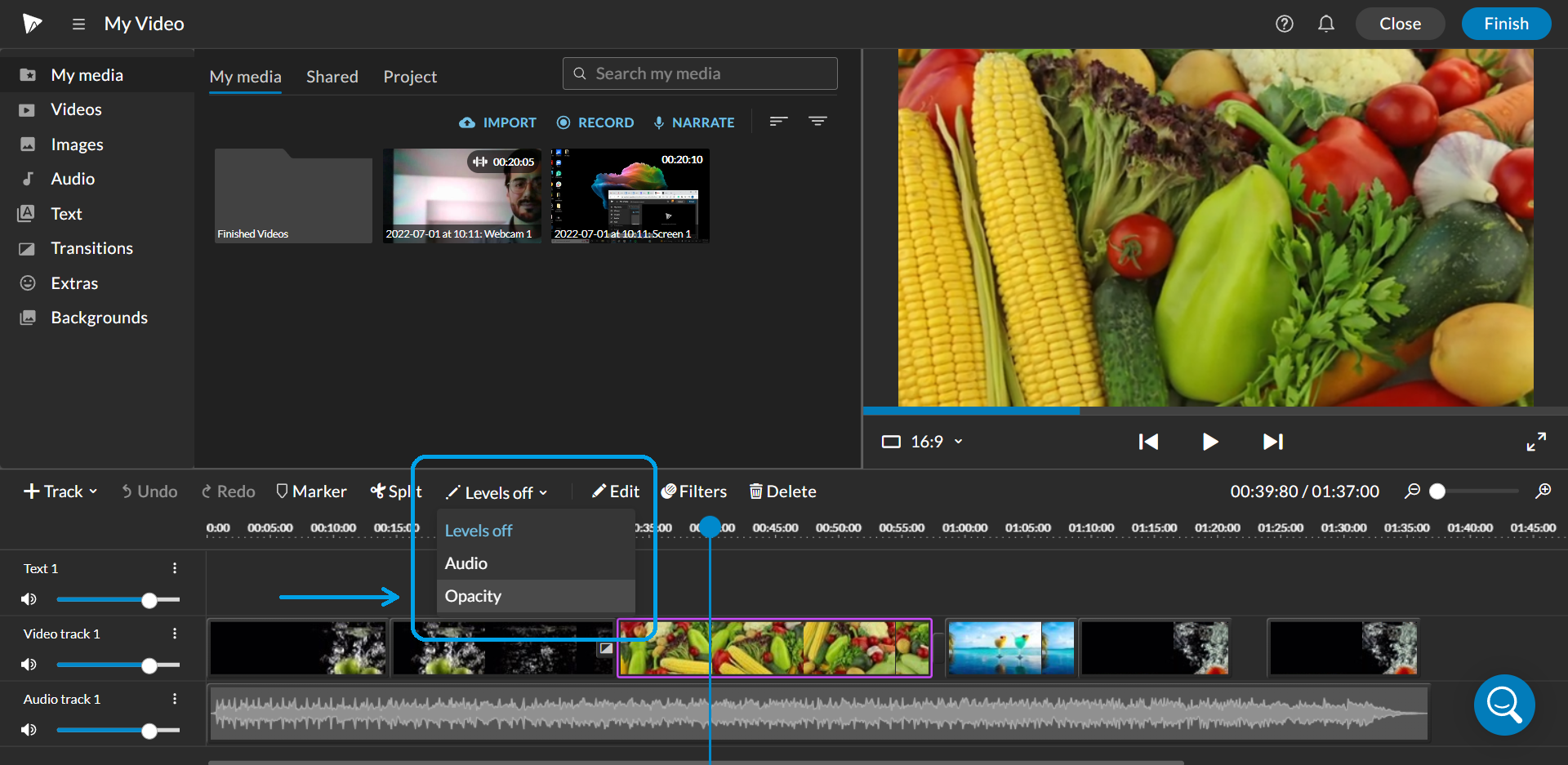 If you select anywhere on the green line, a movable white dot will appear that you can drag to adjust the opacity at that point in the clip. You can generate as many points on the line as you want. When you highlight over a point, its opacity percentage will display.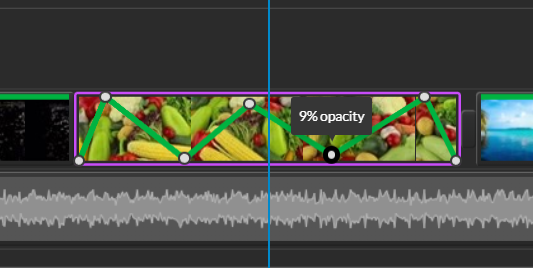 Below is an example clip with its opacity levels on display as the preview is shown.