What are motion titles?
In WeVideo, motion titles are pre-made animated text clips that you can use to create meaningful videos with engaging graphic elements. To use a motion title, simply select the design of your choice and customize it to fit your needs.
Below are some examples of what motion titles can look like:
Step 1) Choose your design
The first step is to scroll through the Text tab and determine which motion title you like best. You can select a motion title to view it in the preview window before using it.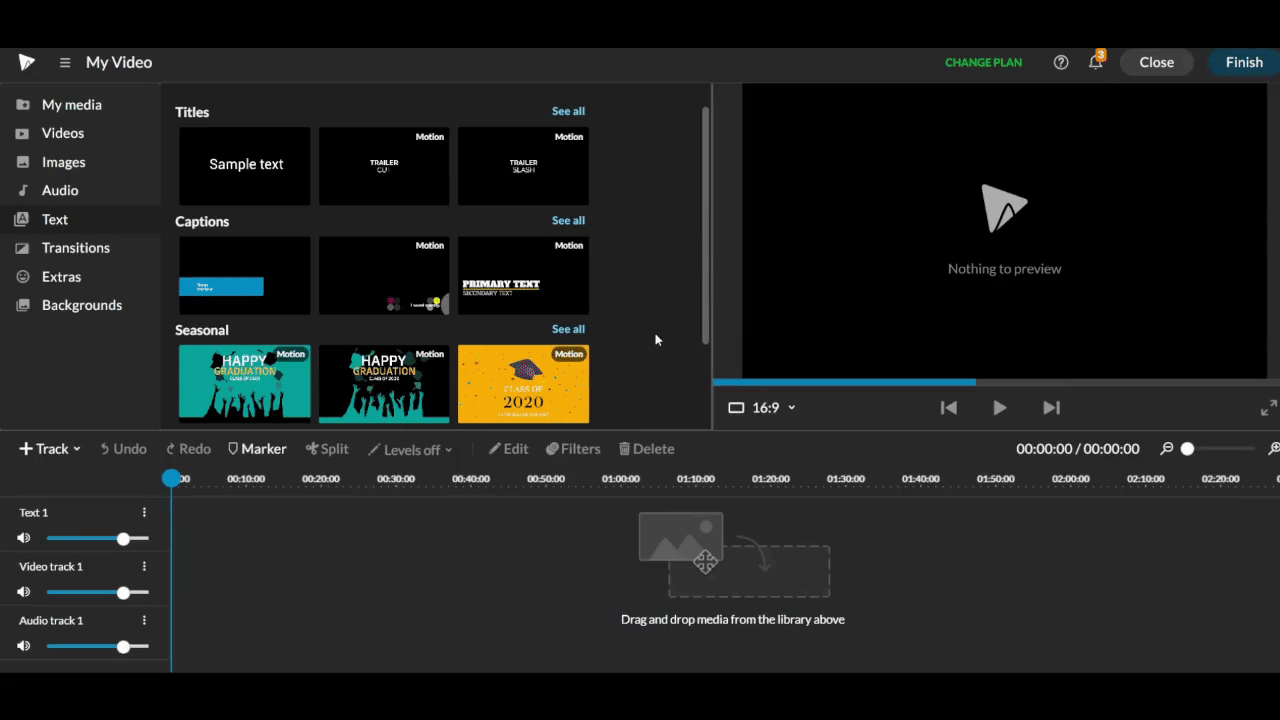 Step 2) Add it to the Timeline
To add a motion title, drag and drop the desired title from the Text tab into your Timeline.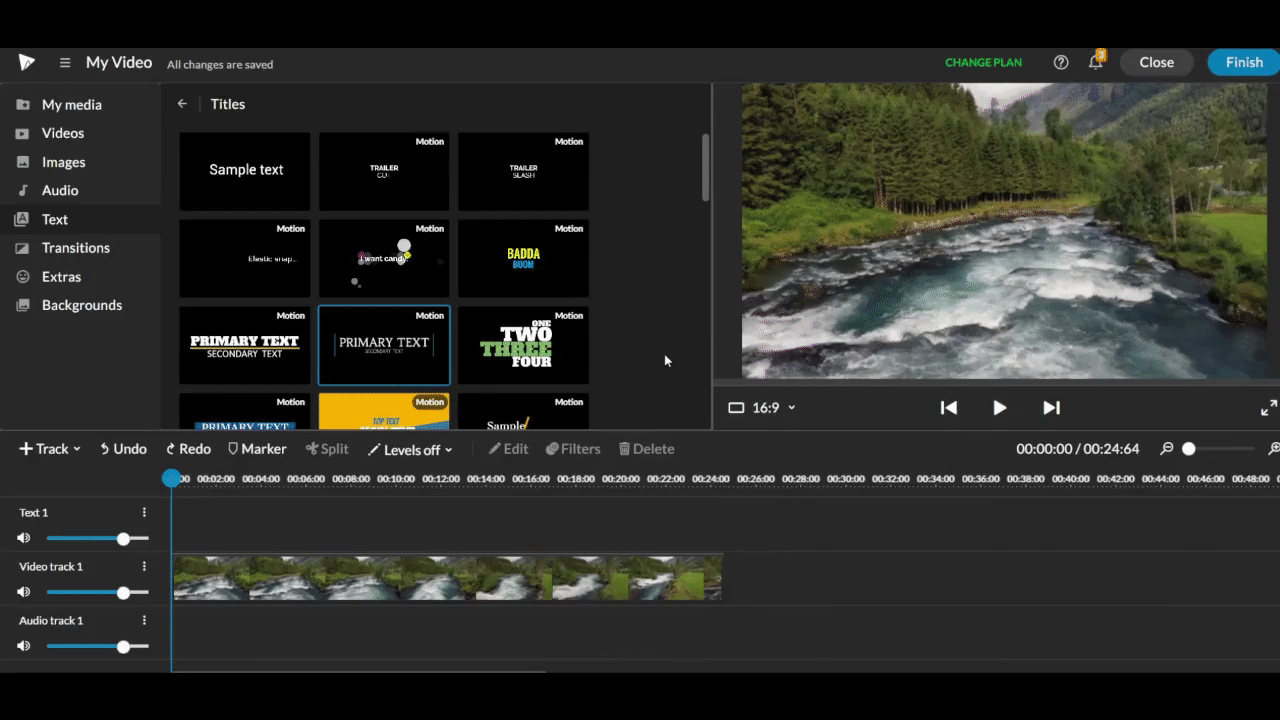 Step 3) Customize your motion title
To customize a motion title, double-click it to open the clip editor.
In the Properties tab, you can modify the color palette, font type, and captions used. By default, Auto is selected to ensure the font size automatically adjusts to prevent your words from going off-screen. You can select Manual to keep the font size constant regardless of how many words your caption includes.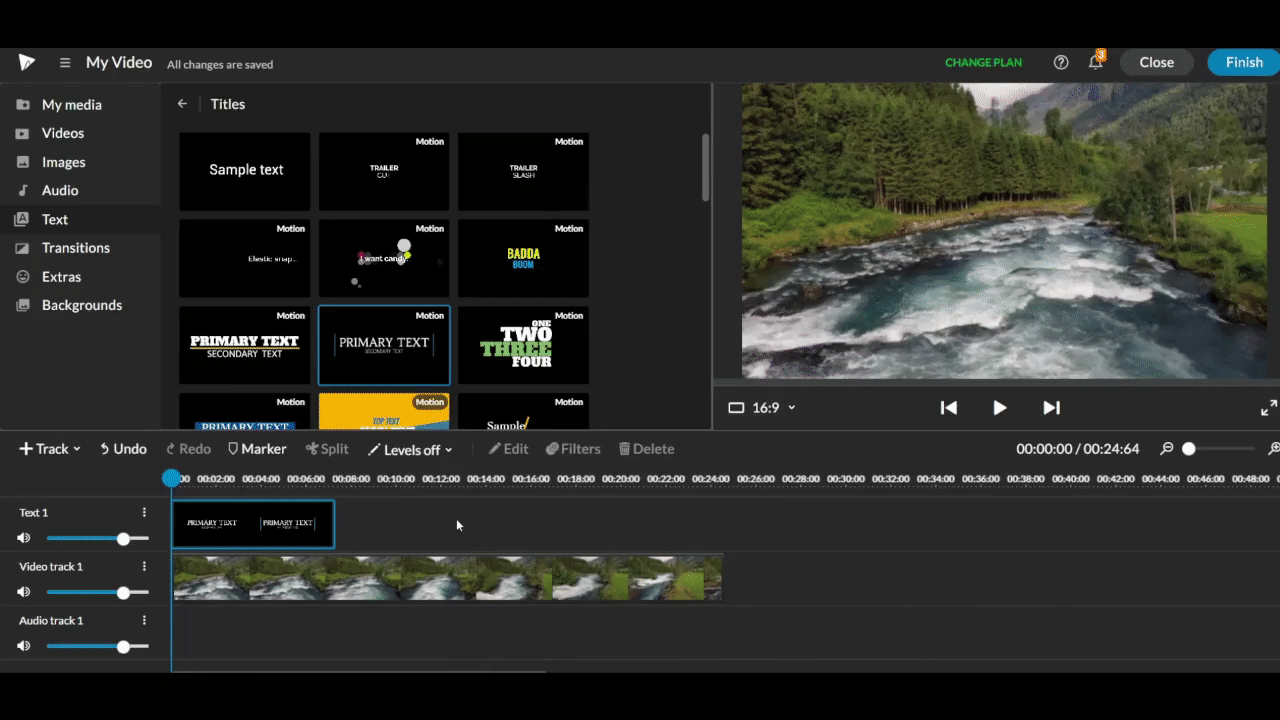 In the Transform tab, you can rotate, flip, rescale, and reposition your motion title. Any changes that you make can be undone by selecting the arrow icon.
In addition to using the scale scroll bar and position coordinates, you can also manually make adjustments.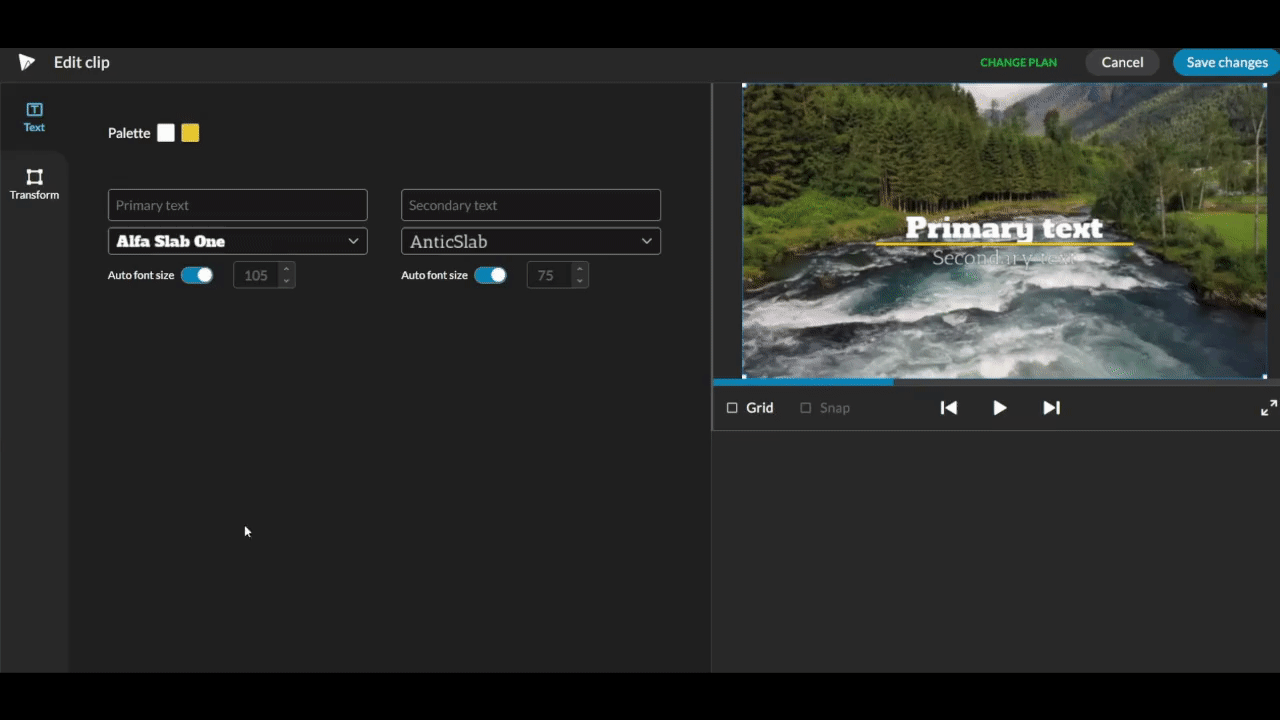 Now you're ready to use motion titles!