The WeVideo Essentials library contains over 1,000,000 licensed stock media files that you can use without worrying about copyright. This collection of licensed video, image, and audio files is royalty-free, meaning you have the legal rights to use this content and there is no required attribution.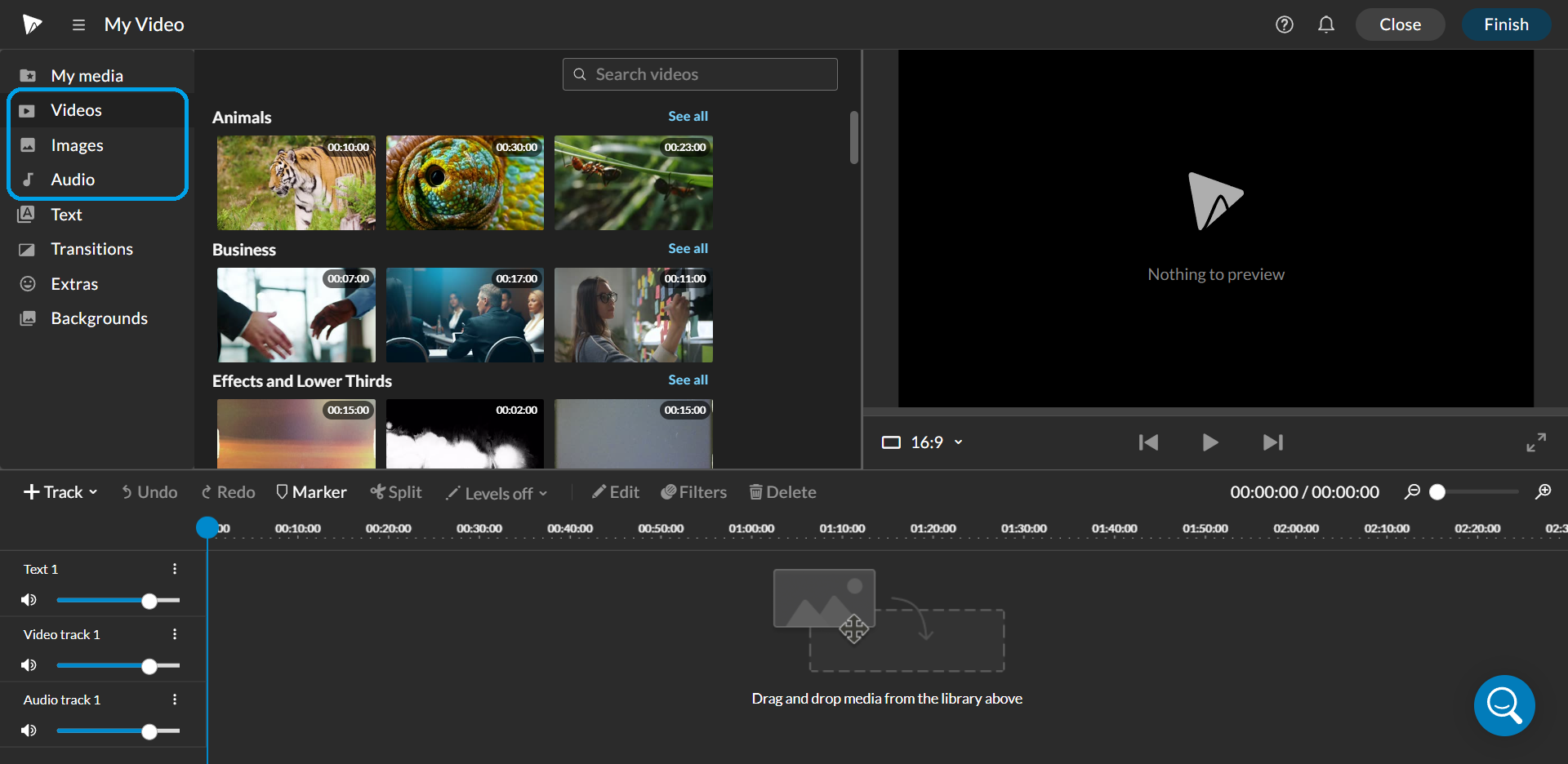 Enter keywords in the search bar to find relevant stock media.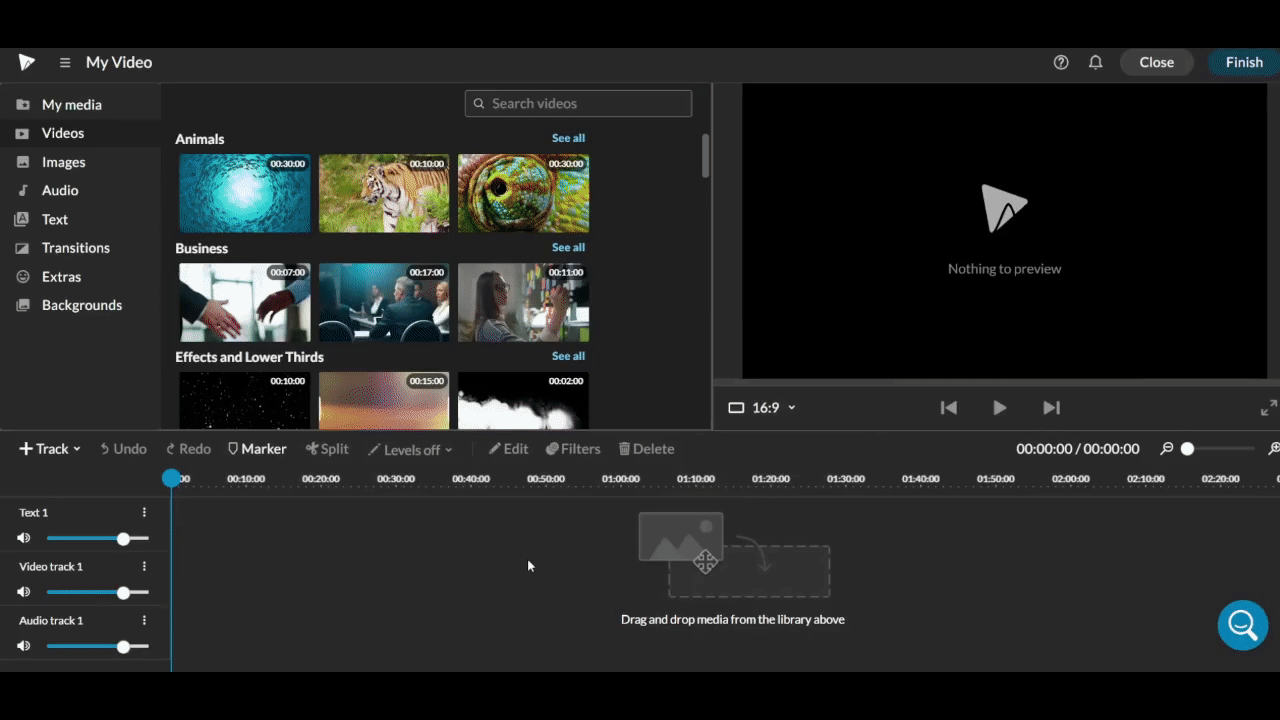 Video thumbnails include the duration of the clip.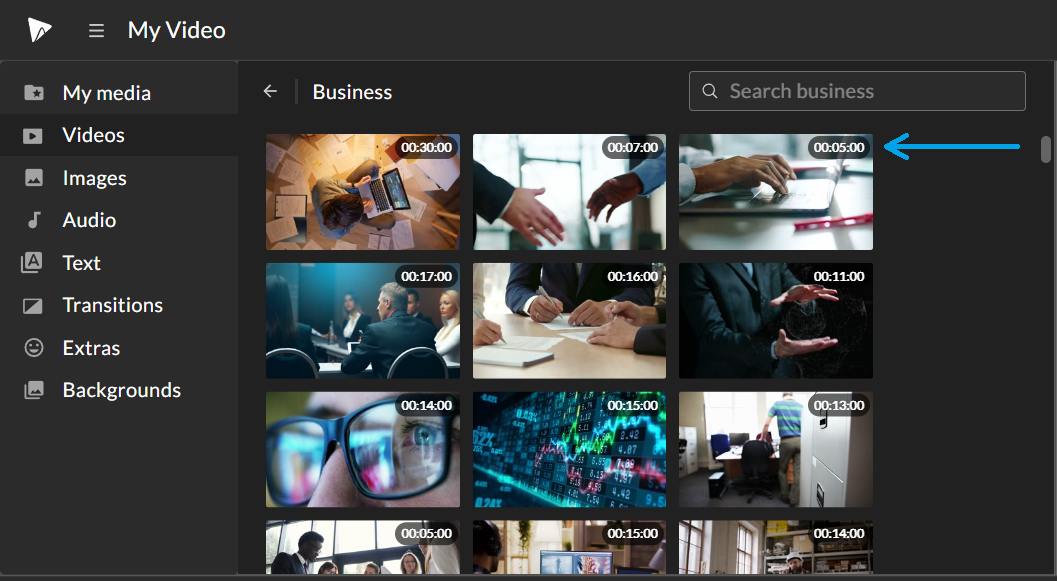 Image thumbnails do not include the duration.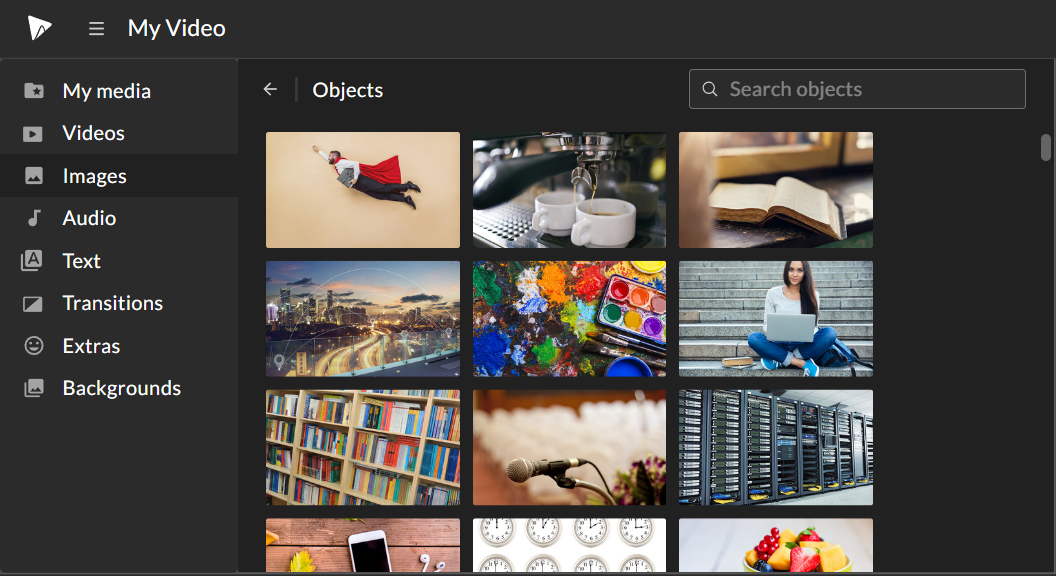 Audio thumbnails include an audio waveform.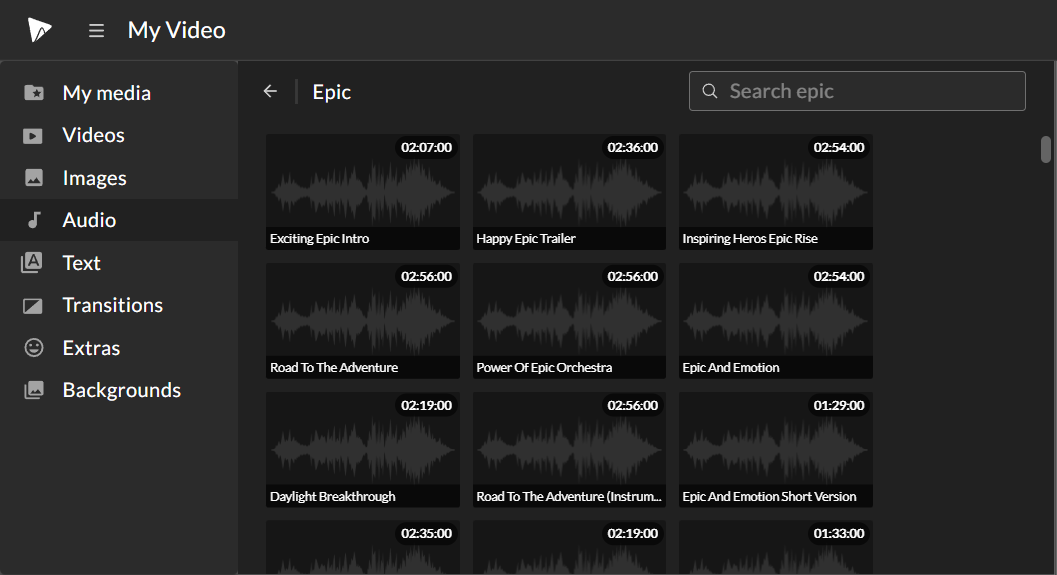 You can use the filter tool and refine your Audio search to find exactly what you need.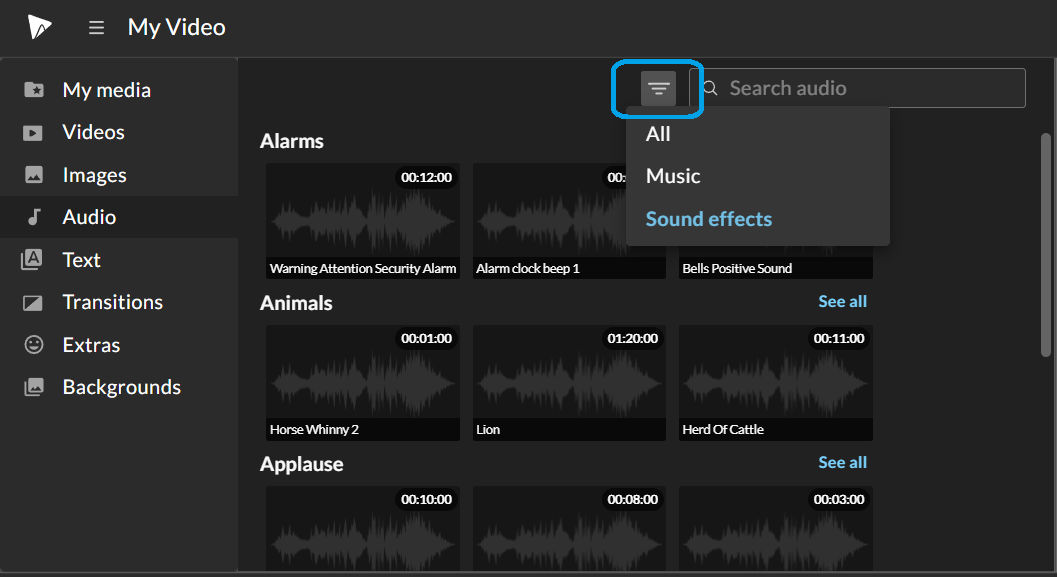 You can use the filter tool and refine your Audio search to find exactly what you need.
For example, you can filter search results to only show Audio files that are Sound effects related to the keyword "crowd".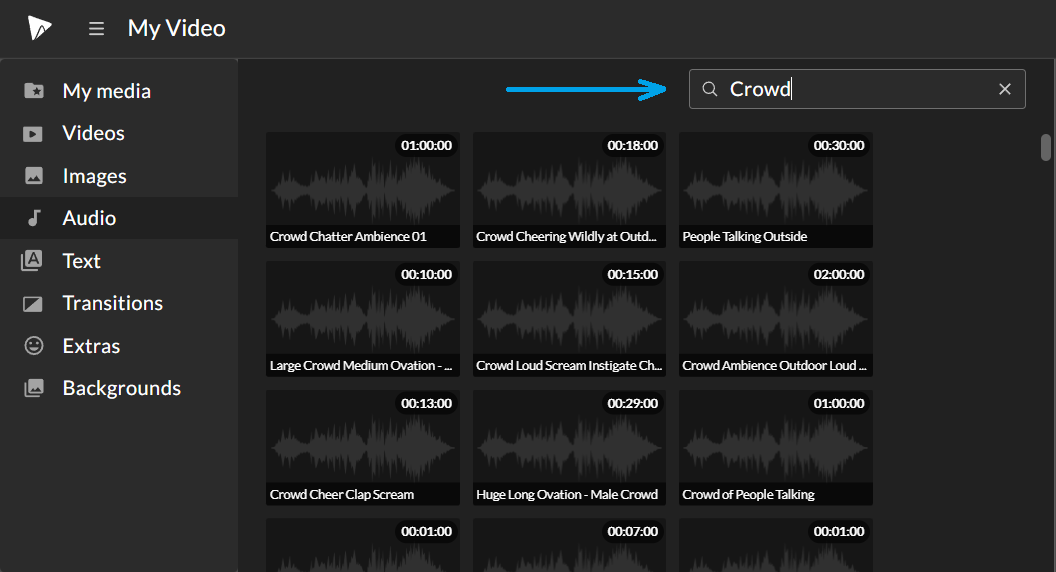 Save your favorites
To bookmark Essentials clips, you can select the heart icon on a thumbnail to save the clip to your favorites.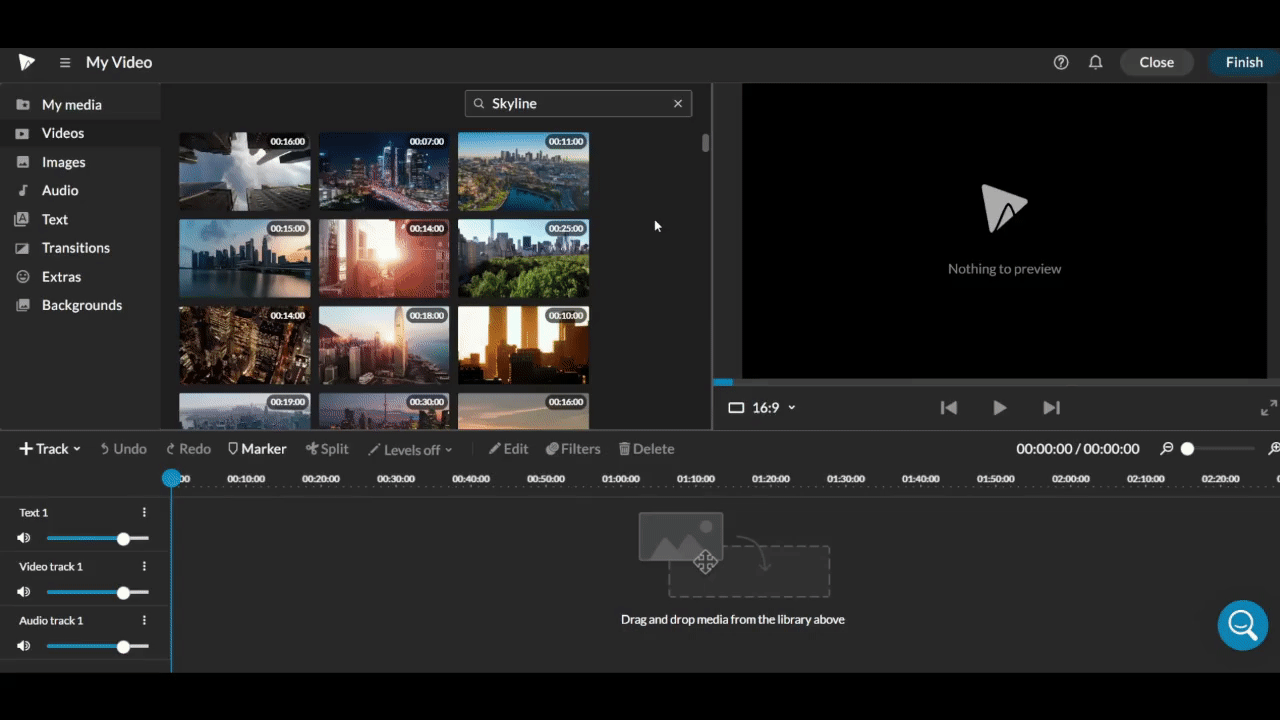 To view your favorites, click on the "Videos" tab to view the "Favorites" category. To remove any clip from your favorites, simply click the heart icon on the thumbnail the same way that you did to add it to your favorites.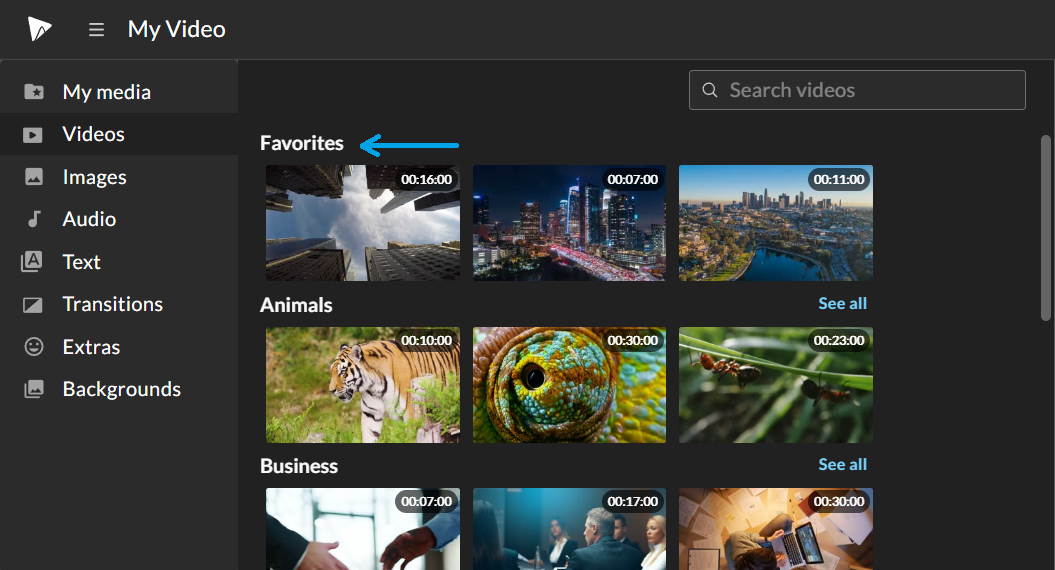 Report inappropriate content
We have over 1,000,000 media clips in our Essentials Library, and while we do our best to monitor all of the content to ensure it is appropriate, we really appreciate customer feedback when users do come across inappropriate material so that we can address it.
If you are on a WeVideo for Schools Plan and come across content that you would like removed from your organization, please right-click the clip in the Essentials library and select "Remove and report".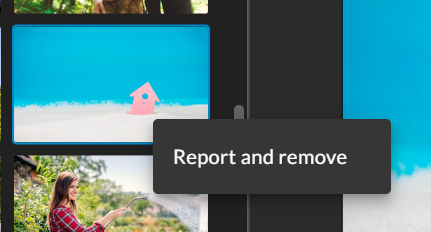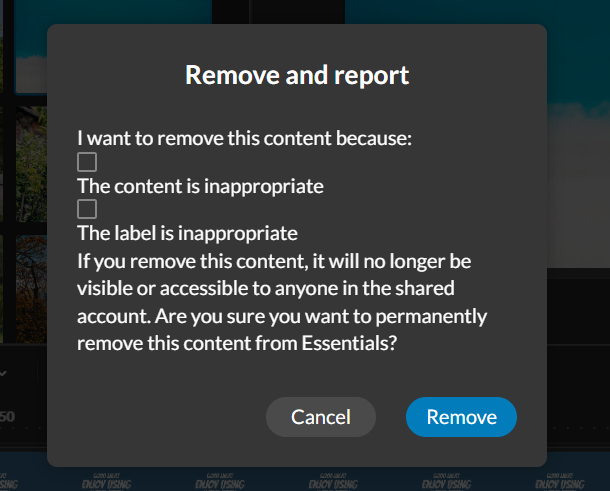 Free account access
While you do have access to browse through the Essentials library when on a personal free account, you do not have the legal rights to publish content using this licensed media. Premium content or features are labeled with a crown icon.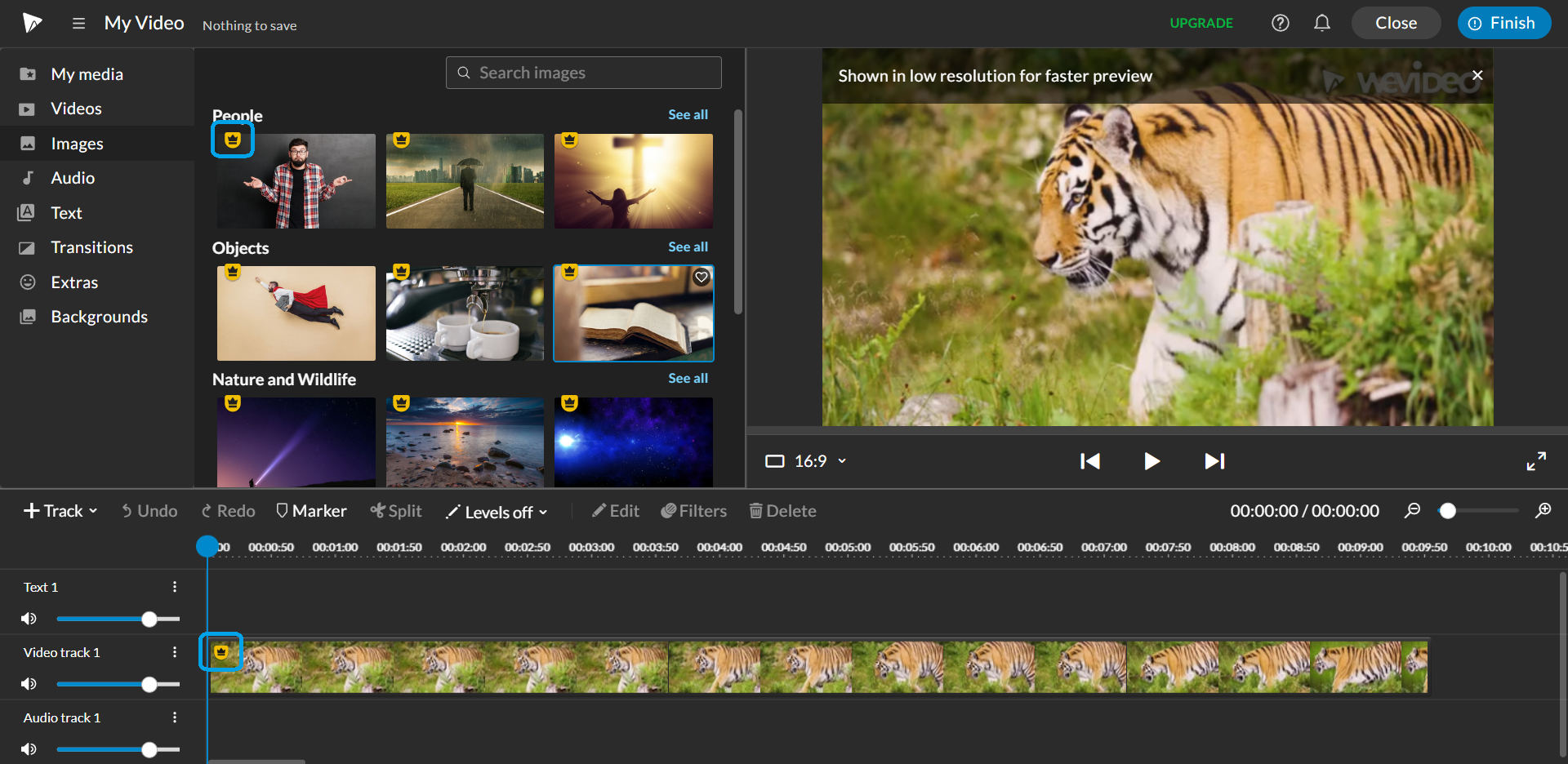 However, if you try to finish your video using the content from the Essentials library while on a free account, you will be prompted to purchase a full plan in order to finalize your video with this premium content. In this situation, you can just remove the Essentials clips from your video to continue with the export process.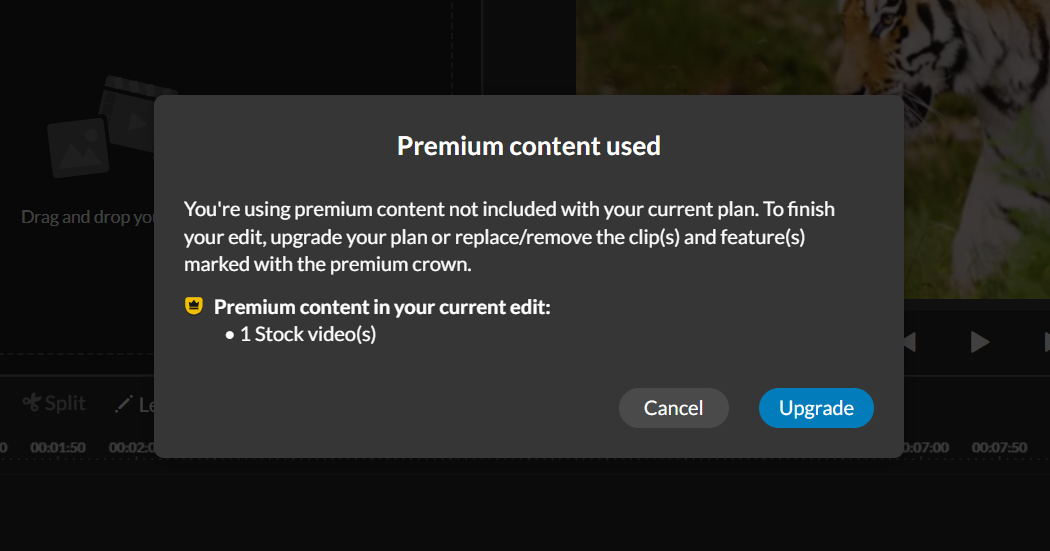 Copyright claim
To prevent copyright claims on YouTube when using clips from the Essentials library, it is important that you are exporting directly from WeVideo to YouTube. When you export directly to YouTube from your WeVideo account, your export will be whitelisted and you should not receive any copyright claims. To export directly to YouTube, choose YouTube as a destination as shown in Step 4 of this article.
When you download your WeVideo export and then upload that media file to YouTube, you may receive a copyright claim. We cannot guarantee that your YouTube video will not receive a copyright claim if you do not export directly from WeVideo to YouTube. If you do receive a copyright claim, please export your video again from your WeVideo account directly to YouTube instead of uploading the media file to YouTube.
If you exported your video directly from WeVideo to YouTube and still received a copyright claim, please contact our support team at support@wevideo.com and provide the following information so that we can assist you in releasing the claim:
Email associated with your WeVideo account.
A screenshot of the copyright summary and status that details the content used, claim type, and timing at which the content is found.
YouTube link for your video.
WeVideo link for your original edit that includes the Essentials library clip.
Please feel free to contact our support team if you have any questions or concerns.