Step 1) Open the clip editor
Double-click your clip in the Timeline to open the clip editor and navigate to the Animation tab. You can access the Animation tab to apply animation for both video and image files.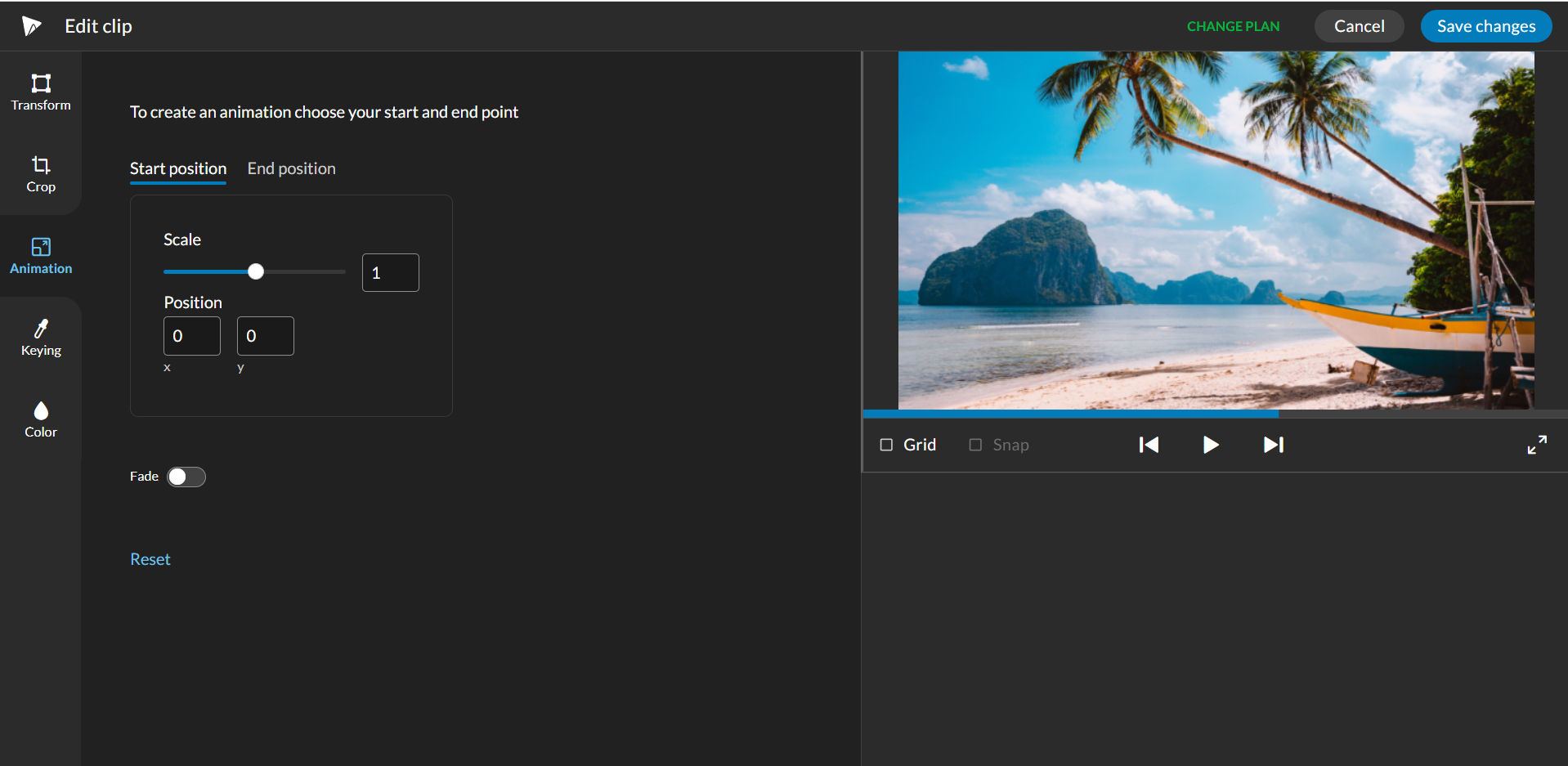 Step 2) Choose the starting point
By default, Start will already be selected and you can adjust the scale and position of your clip to choose the starting point of the animation. The starting point can be any scale and position that you choose, and no modifications are necessary if you wish to have the animation start at the original frame.
Step 3) Choose the ending point
Select End to choose the ending point at which your animation will finish. After you save your changes in the Animation tab, a smooth transition from Start to End will occur according to the scale and positions you set.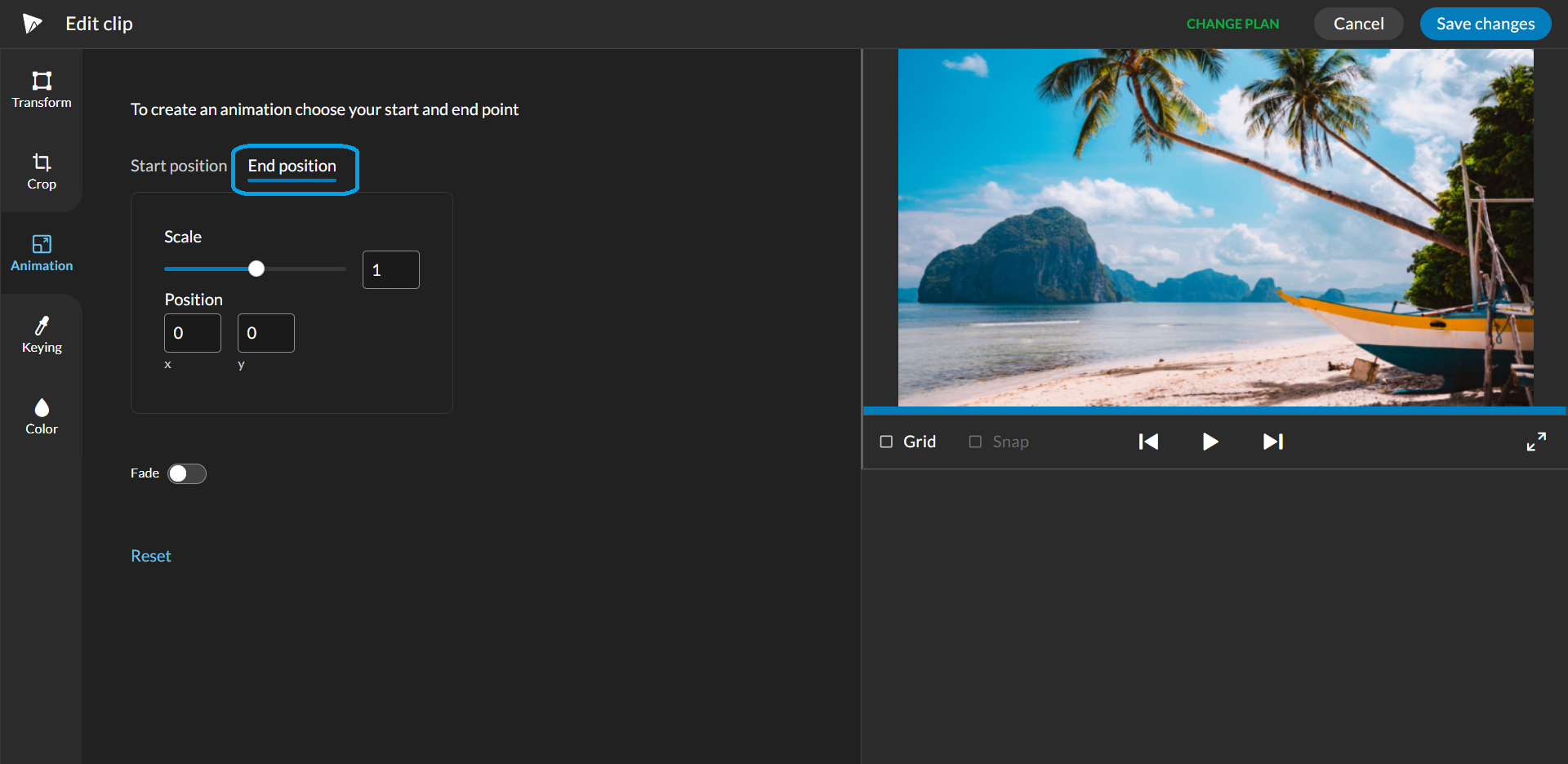 This is what the animation with the above presets looks like: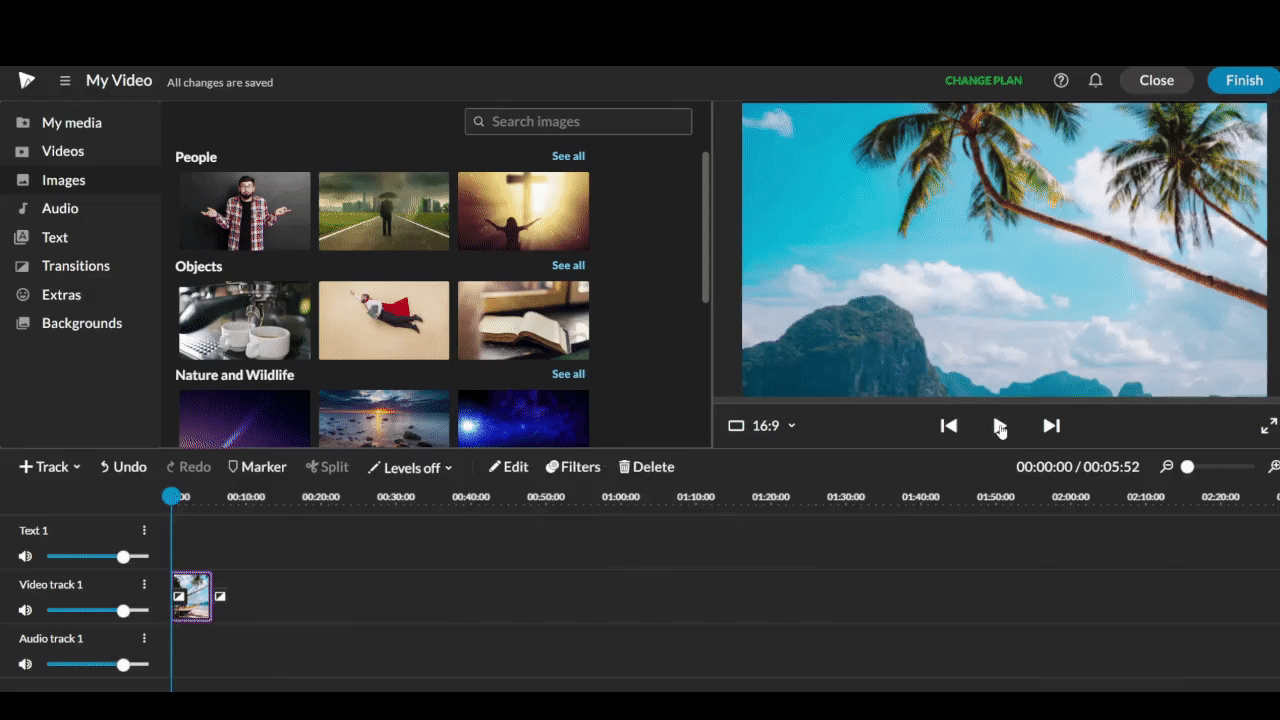 How to create a slideshow
The animation effect can also be applied to multiple images simultaneously to create a slideshow.
Step 1) Multi-select your images
Simply hold the shift key while selecting images from the Media Library to add them to the timeline at the same time.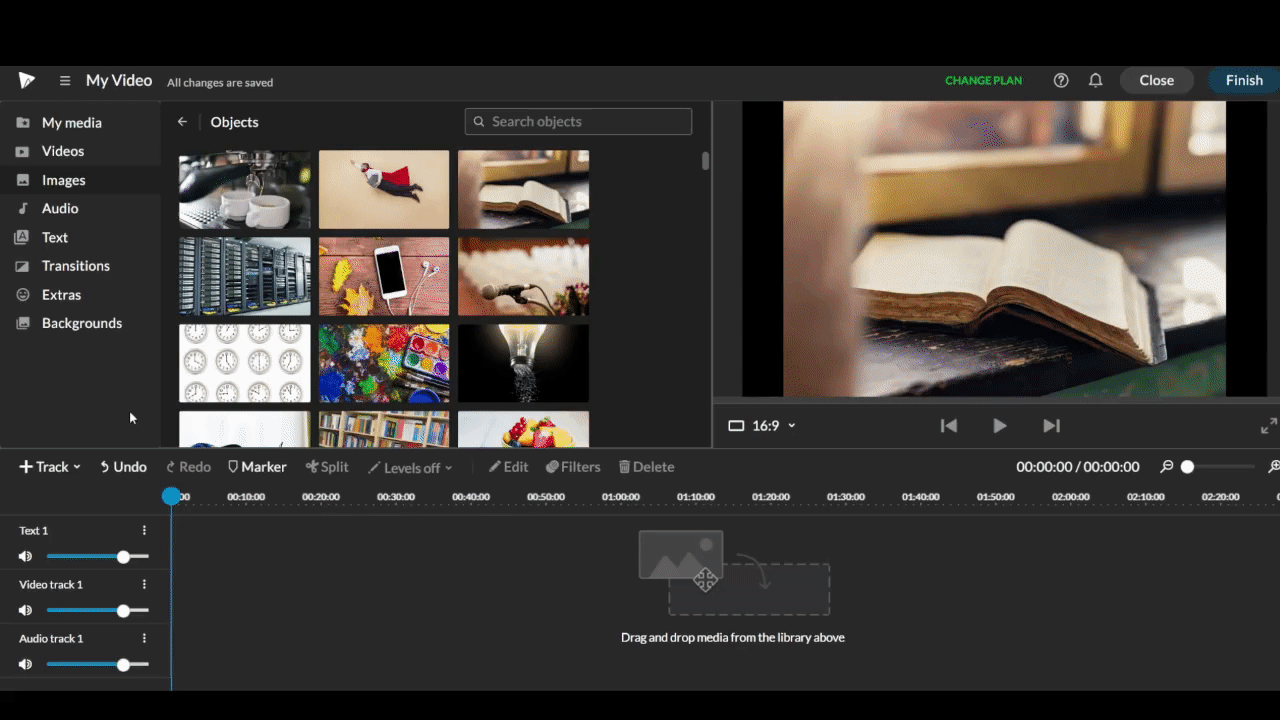 Step 2) Set the duration and animation
Once you place your selected images on the Timeline, a pop-up will appear prompting you to set the duration and animation for your images. Choose how many seconds or frames you want your images to appear for.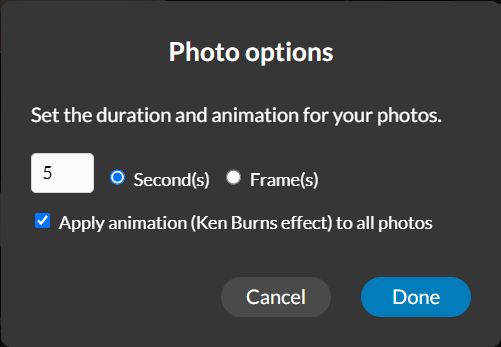 By default, the Apply animation checkbox is checked and the animation effect will be applied. If you uncheck the checkbox, the animation will not be applied to your images. Once you select DONE, the animation is applied and your slideshow is ready!