It's quick and easy to capture a voiceover recording in WeVideo. Simply select Create new in the Home tab and choose Podcast to open the screen and webcam recording tools in the editor.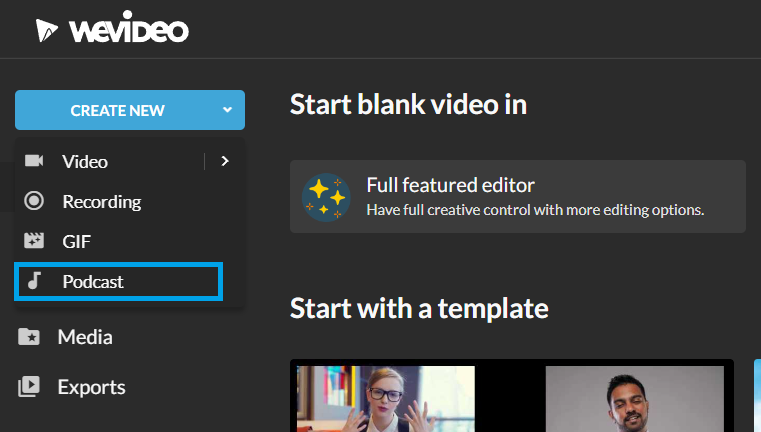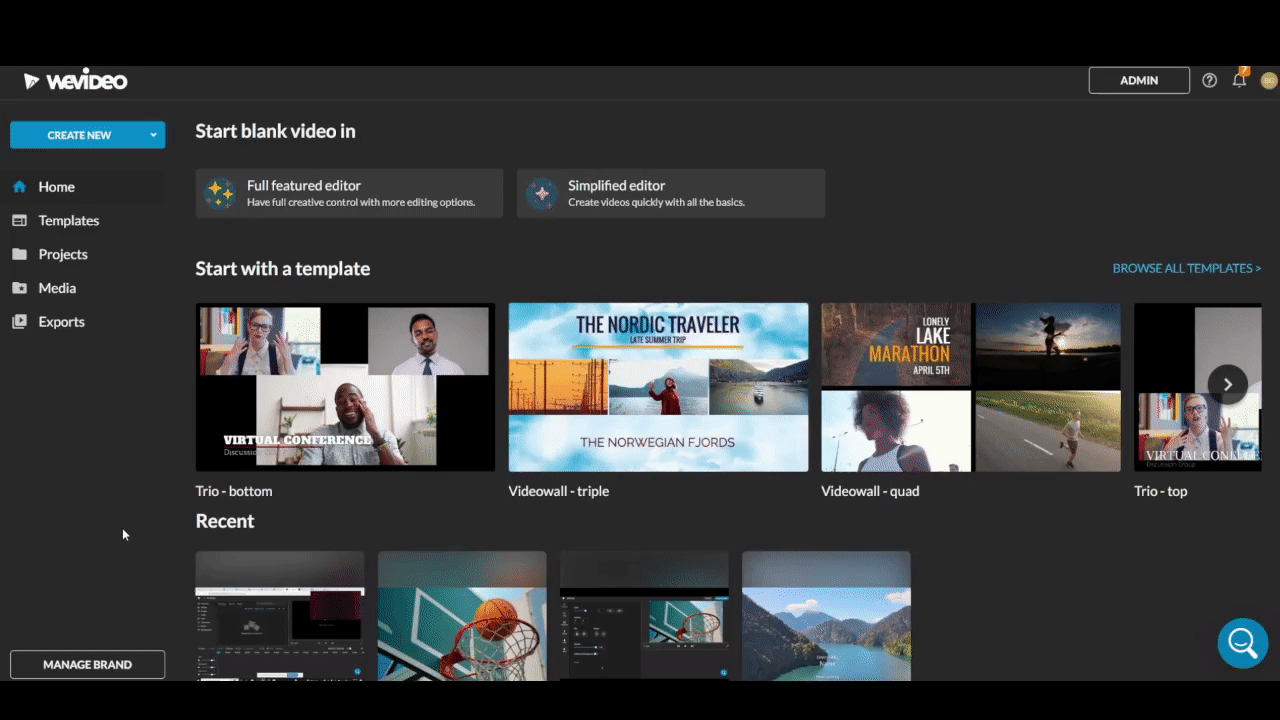 1. Click Narrate in the editor or use the Podcast shortcut from the Home tab.
If you're editing using the simplified editor, you can select the Voiceover icon to open the same recording tool. However, when using the simplified editor, you can only add one voiceover and one music file at a time. Therefore, the full-featured editor is recommended for added flexibility while editing.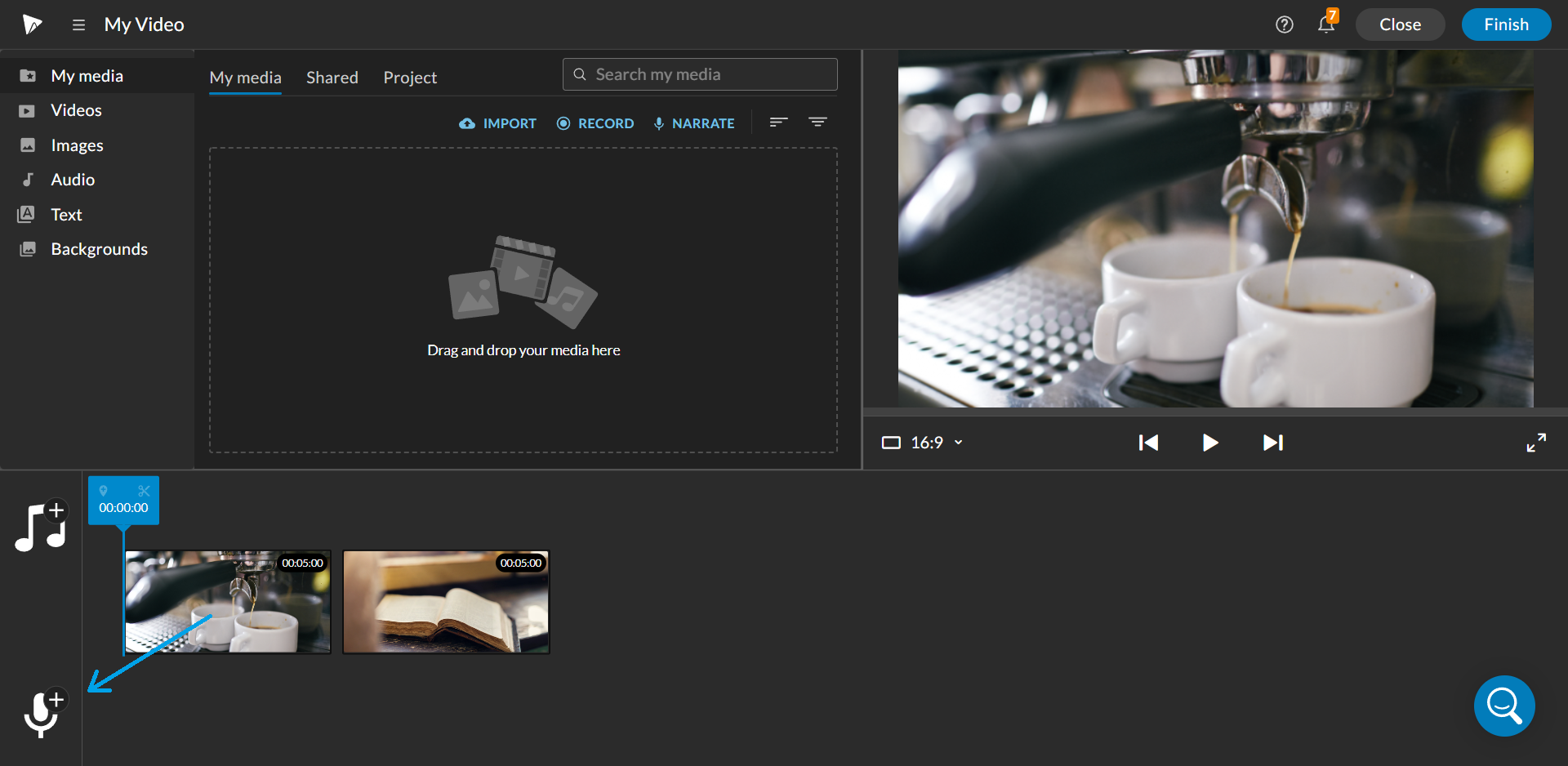 2. Allow access to your microphone.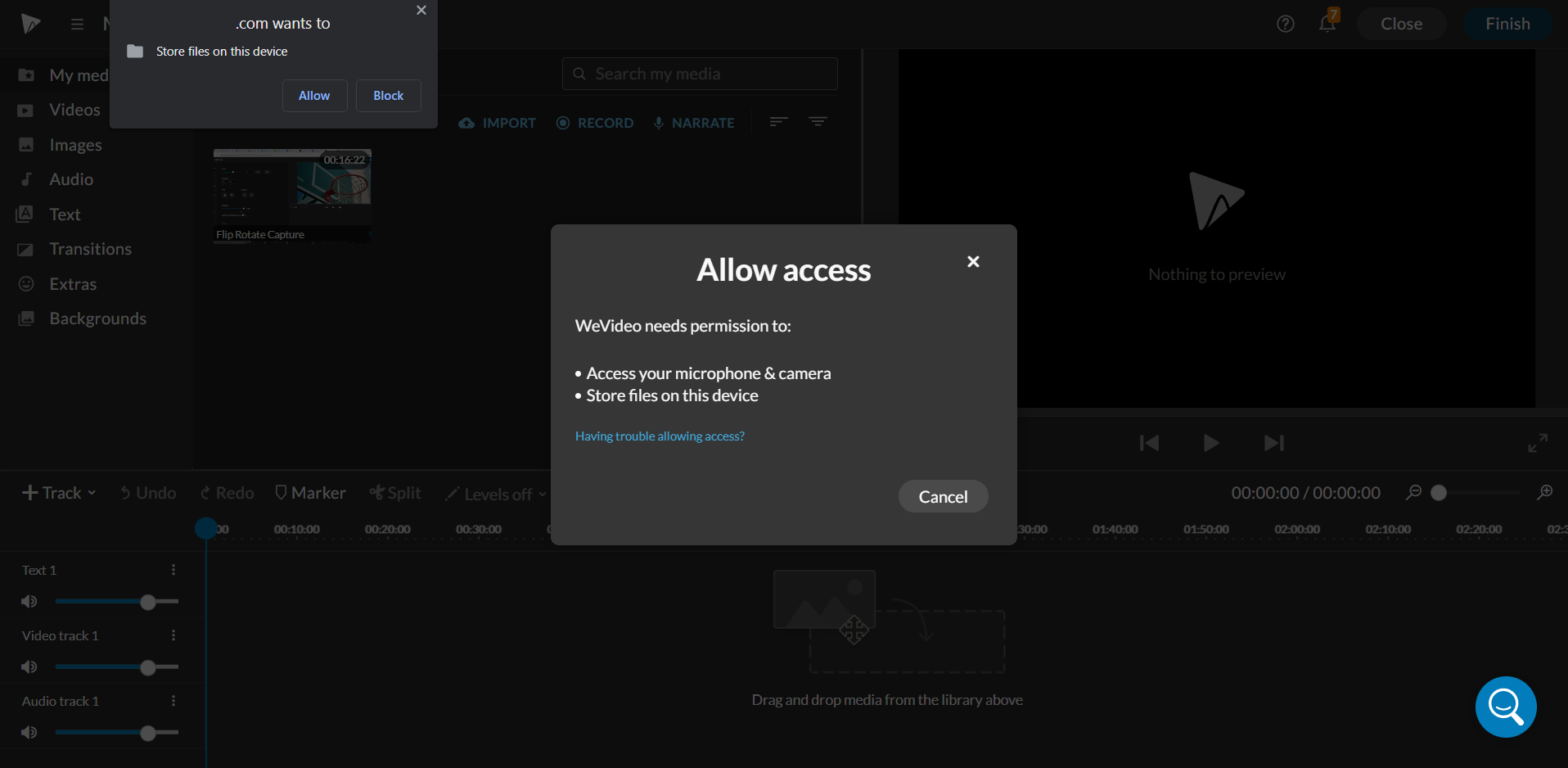 3. Get close to the mic and click Record. By default, Mute video while recording is selected to silence any existing audio currently in your edit. If you deselect or uncheck this option, you'll hear existing audio already in your edit playback while recording the voiceover.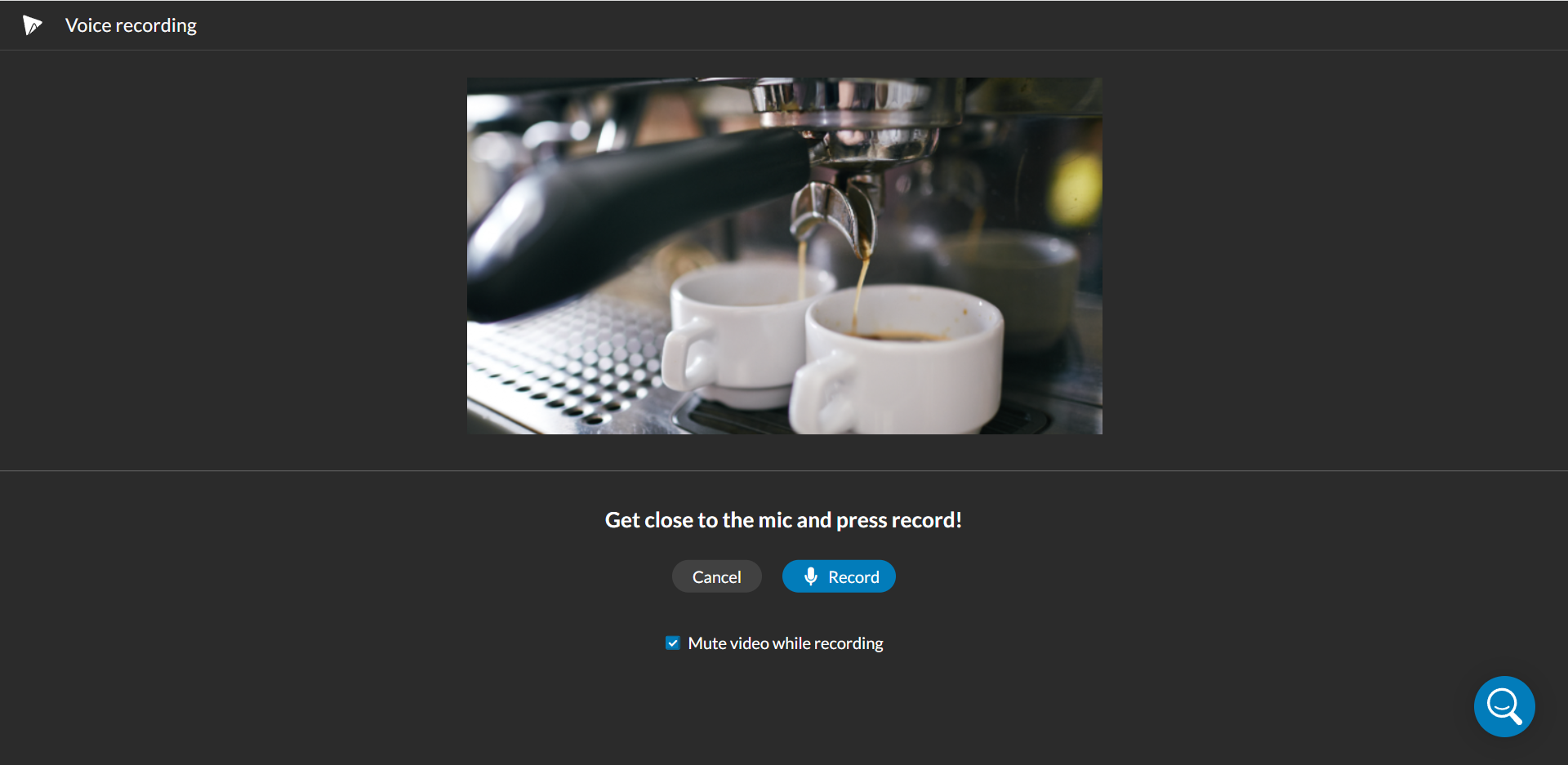 4. When you're ready to stop recording, click Stop. Please note that there's a 10-minute limit for voiceover recordings.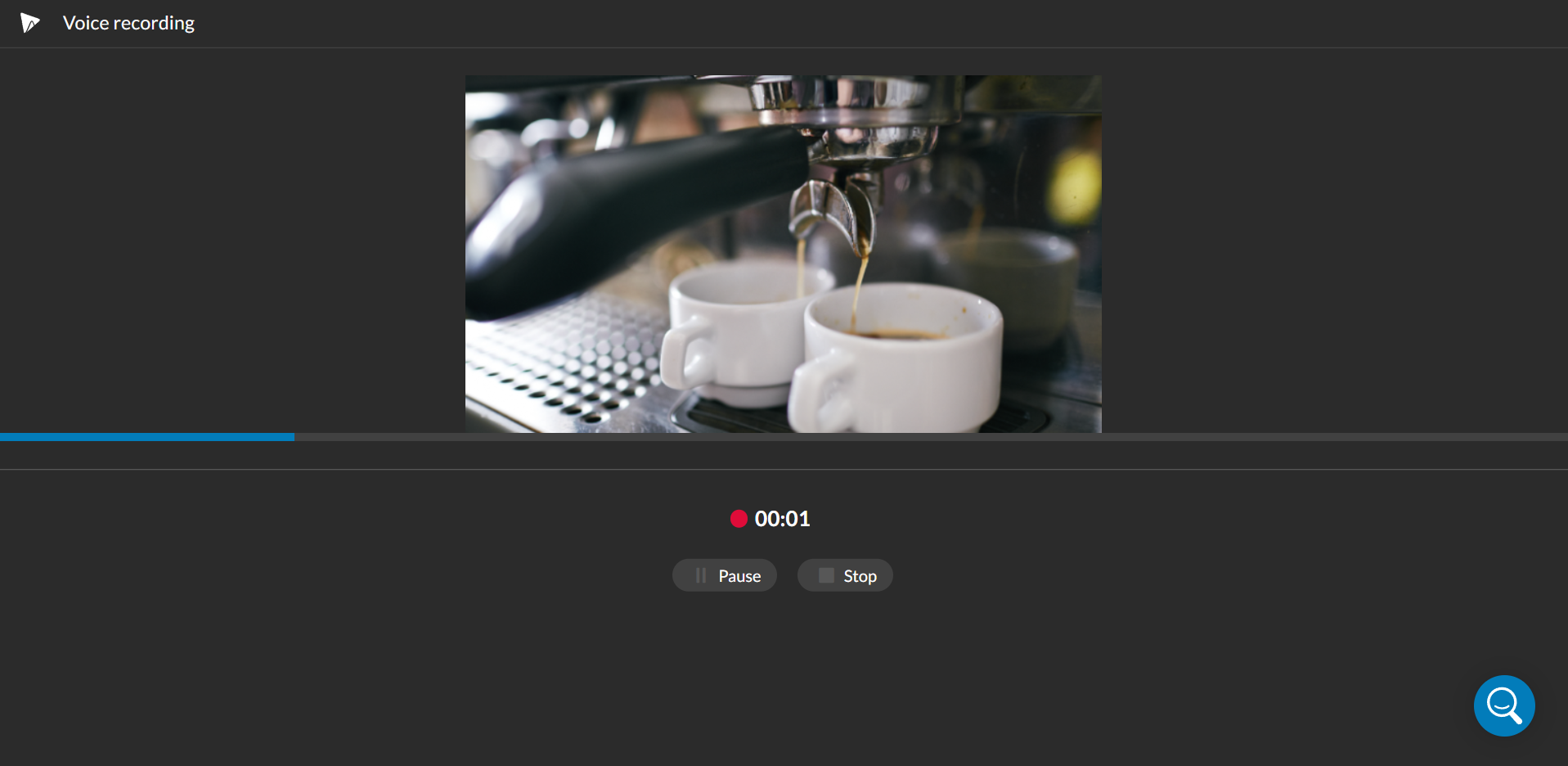 5. After you've finished recording, select Save to save your recording as a media file. You can choose Record again if you want to discard your recording and start over. If you don't want to save your recording, click Cancel to close the recording tool.

6. Once the recording is saved, it will automatically be placed in a new Voiceover track wherever the blue playhead is currently located in the timeline.