Some exciting news to share! We've partnered with Dropbox Replay (currently in beta) on a new integration. The integration allows remote or distributed teams to share, manage and provide real-time, frame-accurate feedback on their video projects in one place. This helps remote teams streamline their remote collaboration workflows.
Using WeVideo's editor, creators can quickly and easily make videos for any purpose, including ads and marketing, influencer branding, tutorials, social media and beyond. Then, projects can be exported directly to Dropbox Replay, where teams can view high-quality playback and leave frame-accurate comments and annotations, even if they don't have a Dropbox account, collaborate in a real-time virtual viewing room, and easily track project status and versions.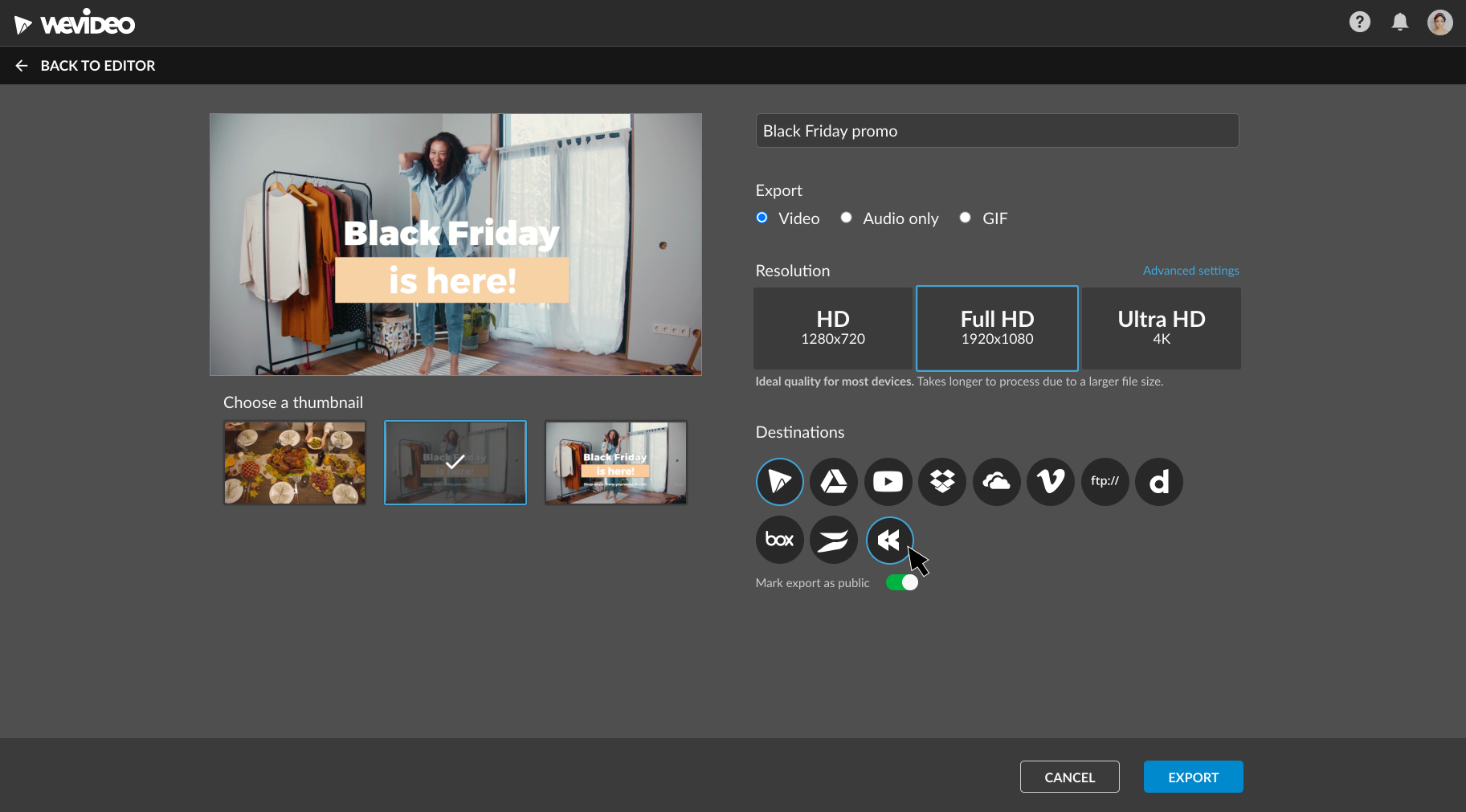 All feedback is managed within Dropbox Replay, without requiring large or high raster video files to be downloaded or converted to different formats during review sessions. Users can then open their Dropbox Replay videos right in WeVideo to view time-stamped comments and feedback at specific frames within the editorial timeline, then make live edits within WeVideo.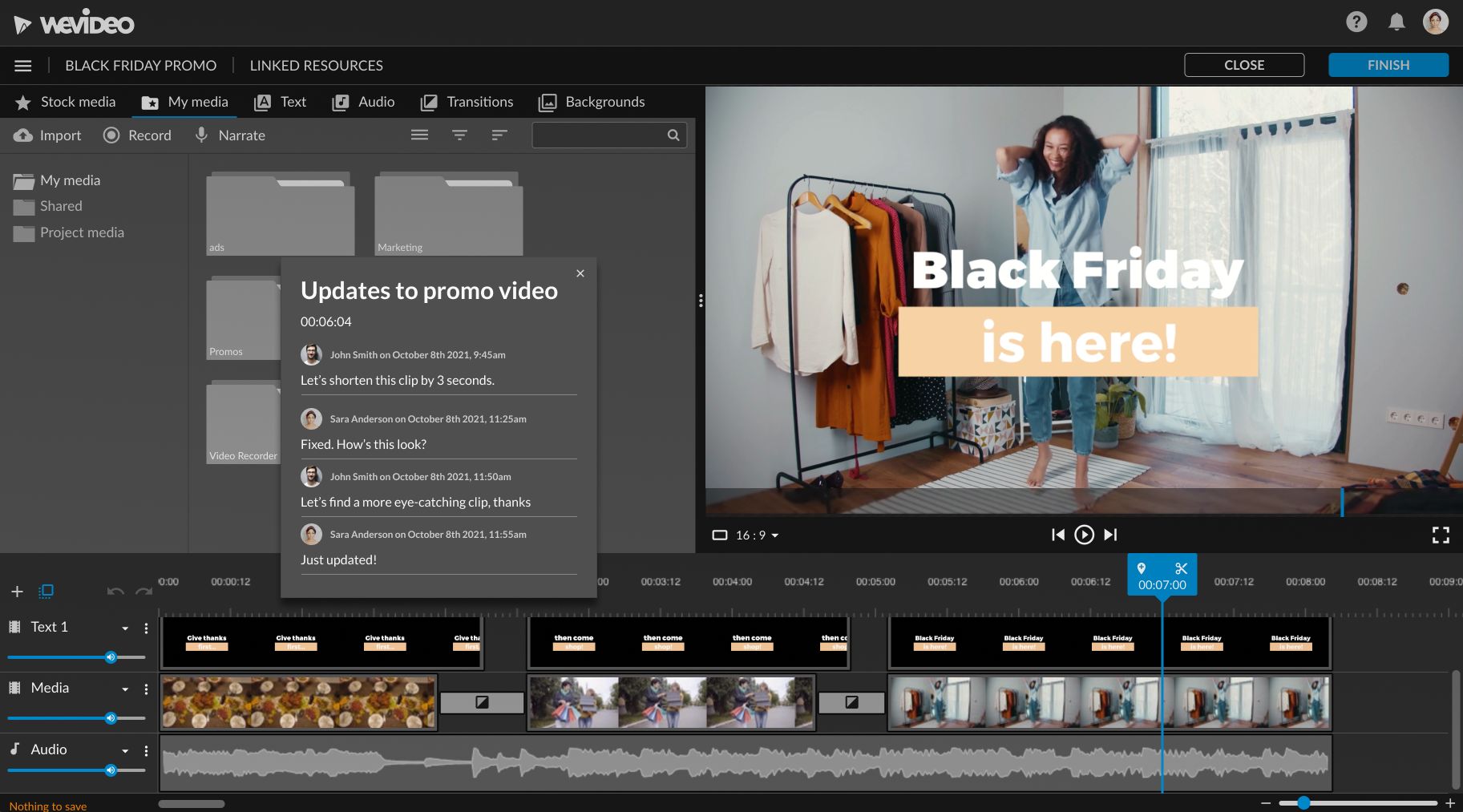 From our CEO, Krishna Menon: "This integration with Dropbox Replay furthers our mission to provide accessible and intuitive, top-quality multimedia creation tools for all users, and offers our customers a simplified collaborative experience with professional-level results. As video continues to grow as a crucial component for businesses and creators, we will continue to work with key partners like Dropbox to improve production workflows, simplify processes and help our customers create compelling videos easier and faster than ever before."

Dropbox Replay is available in beta today. To try it free, visit dropbox.com/replay.

Want to make professional-quality videos for your business? Start your free trial of WeVideo today.