Step 1) Go to the Apps tab of your OneRoster console
Begin by opening your OneRoster console at https://rosterconsole.classlink.com/dashboard. Once you have accessed your Dashboard, navigate to the Apps tab and select +ADD.

Step 2) Search for WeVideo
In the Add New App page, search for WeVideo and add it as an application.

For more information about adding an application, please refer to ClassLink's documentation.
Step 3) Contact WeVideo support
After you have successfully added WeVideo as an application, provided WeVideo permission to access your OneRoster, and selected the classrooms you wish to add to WeVideo, please contact the WeVideo support team at support@wevideo.com to provide your OneRoster Tenant ID.
Once you have provided our team your Tenant ID, a support agent will activate the ClassLink sync to your WeVideo for Schools Plan organization.
Step 4) License management
Once the ClassLink sync has completed, you should see an "Unclaimed" section in the Admin --> Members tab of your account. The accounts in the "Unclaimed" section represent the users that have come in through the rostering sync but have not yet accessed their accounts. The "Active" section represents all accounts that have successfully been activated via ClassLink SSO.

The WeVideo app in the ClassLink library functions as a single sign-on (SSO) app. When users launch the app, they'll be authenticated into a WeVideo account associated with their ClassLink user ID and WeVideo will launch in the browser window. WeVideo licenses will only be consumed after users log in through the ClassLink SSO to activate their account.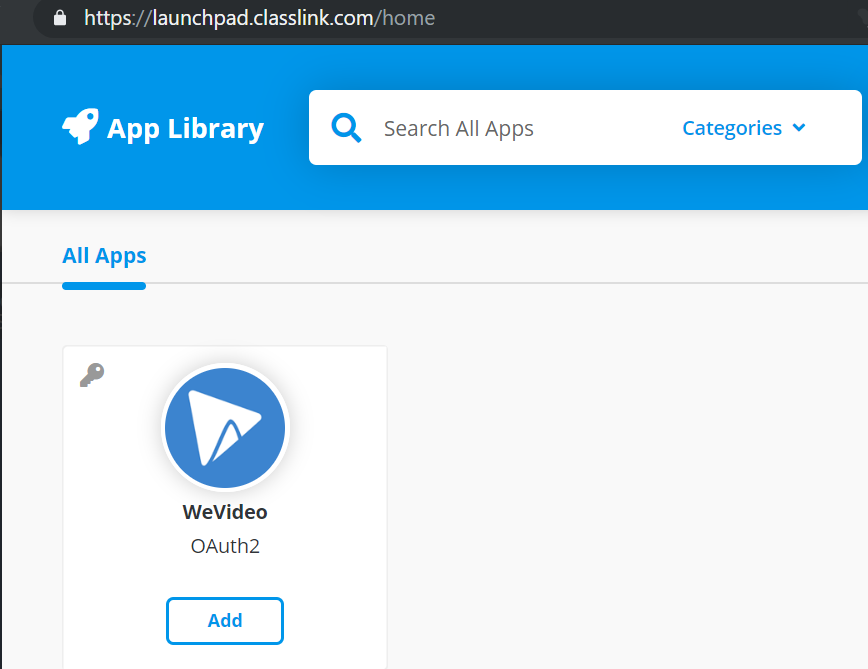 Each user will be added to a WeVideo group that reflects their ClassLink classroom name, with Teacher roles added as managers of those groups.
Please note that by default, certain roles (Teacher and above) will automatically sync as a Teacher role. Admin roles can be manually assigned in the Admin tab, which will override the sync role.
Sync updates are performed nightly. Any changes made to an account in ClassLink (changed name, role update, added user, deleted user, switched classroom, etc.) will be reflected in WeVideo after the update has been performed.

If you have any questions about syncing your ClassLink roster, please contact our support team at support@wevideo.com.