To access your privacy settings, select Account settings in the Home tab to navigate to the account settings page.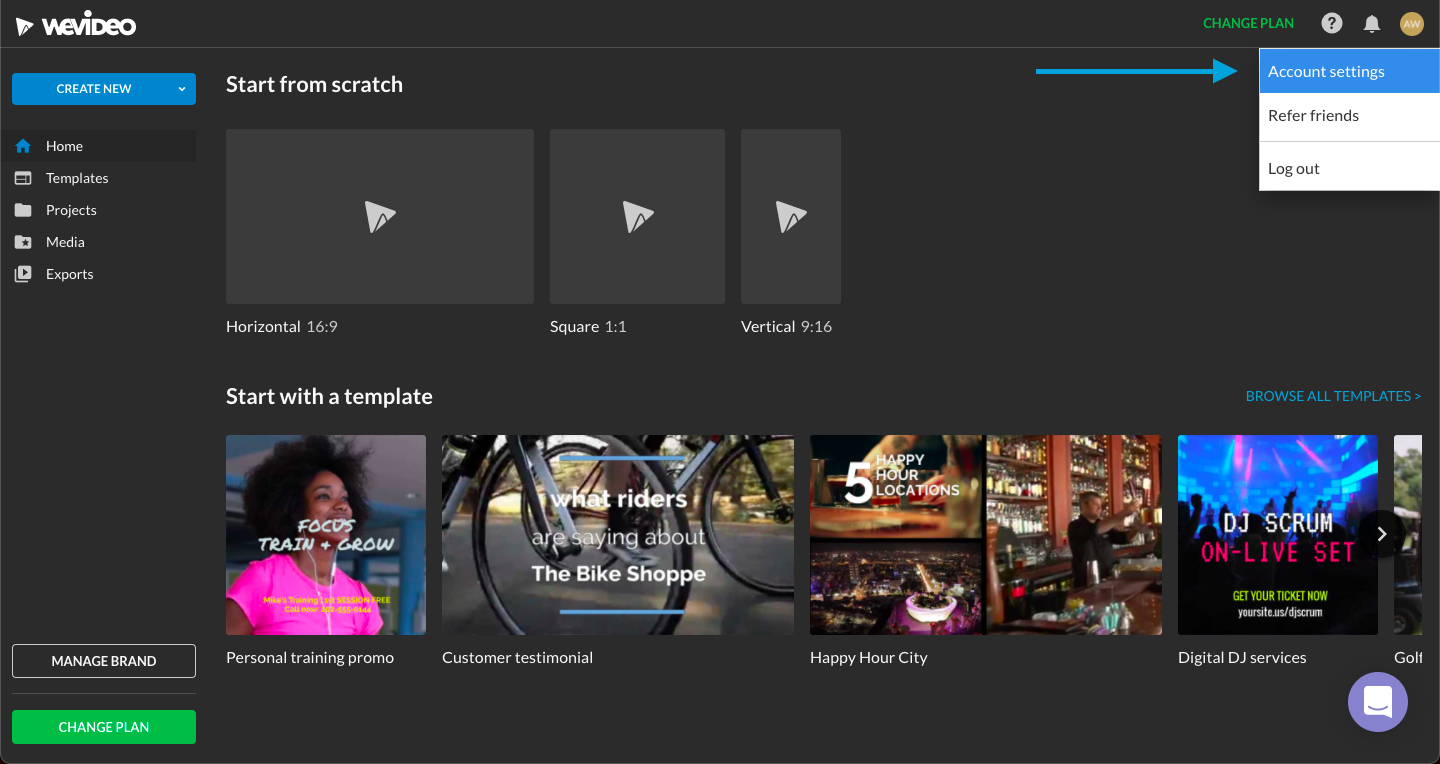 On the account settings page, you can expand the Privacy settings section to view and modify your email preferences, data and analytics.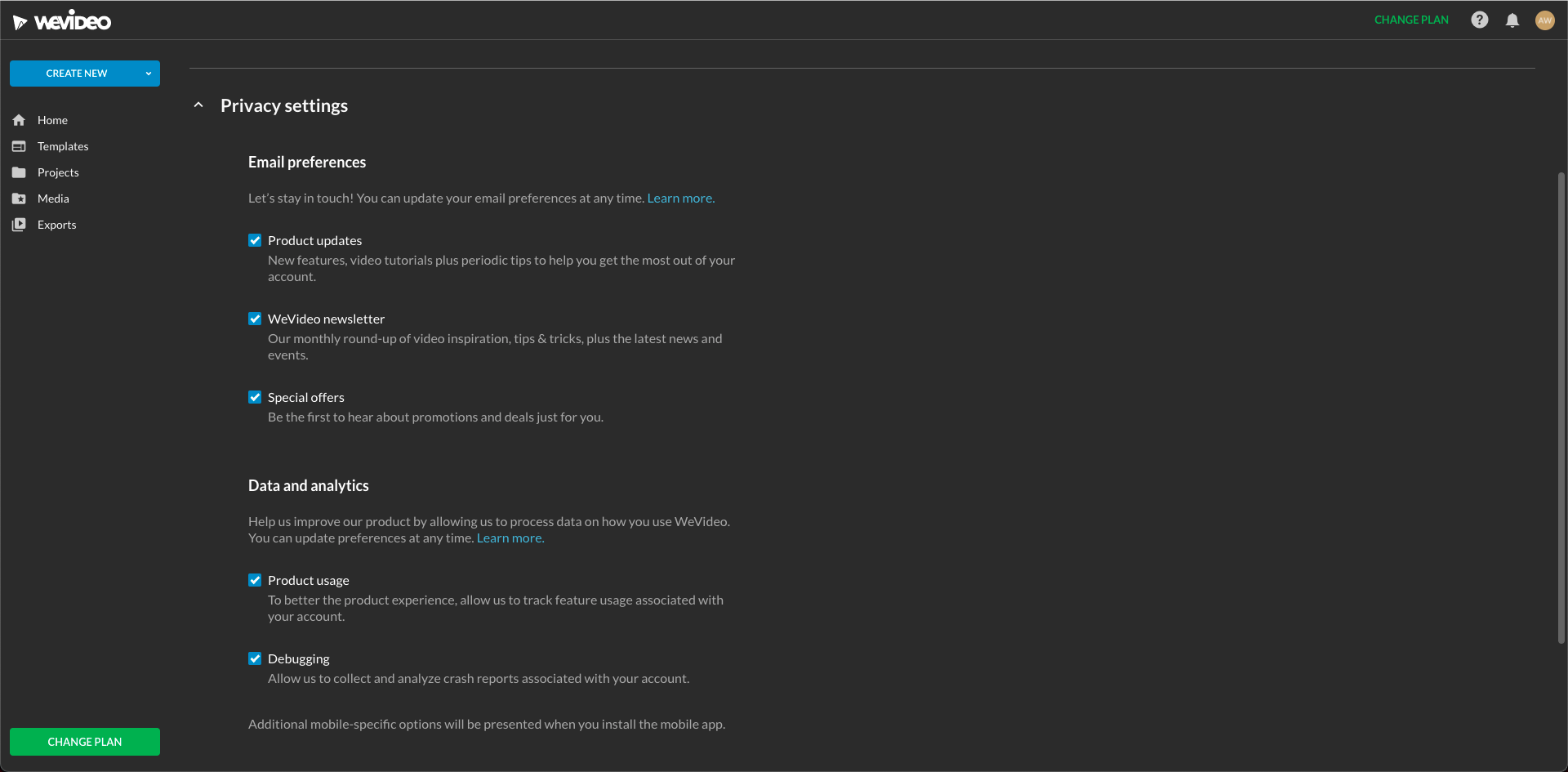 Email preferences
Stay current with WeVideo product updates and special offers by checking all of the boxes in this section of the privacy settings. To stop receiving updates, uncheck these boxes.
Updates from WeVideo are sent to the email associated with your WeVideo account. As shown below, you can select the blue pencil icon to modify your email address.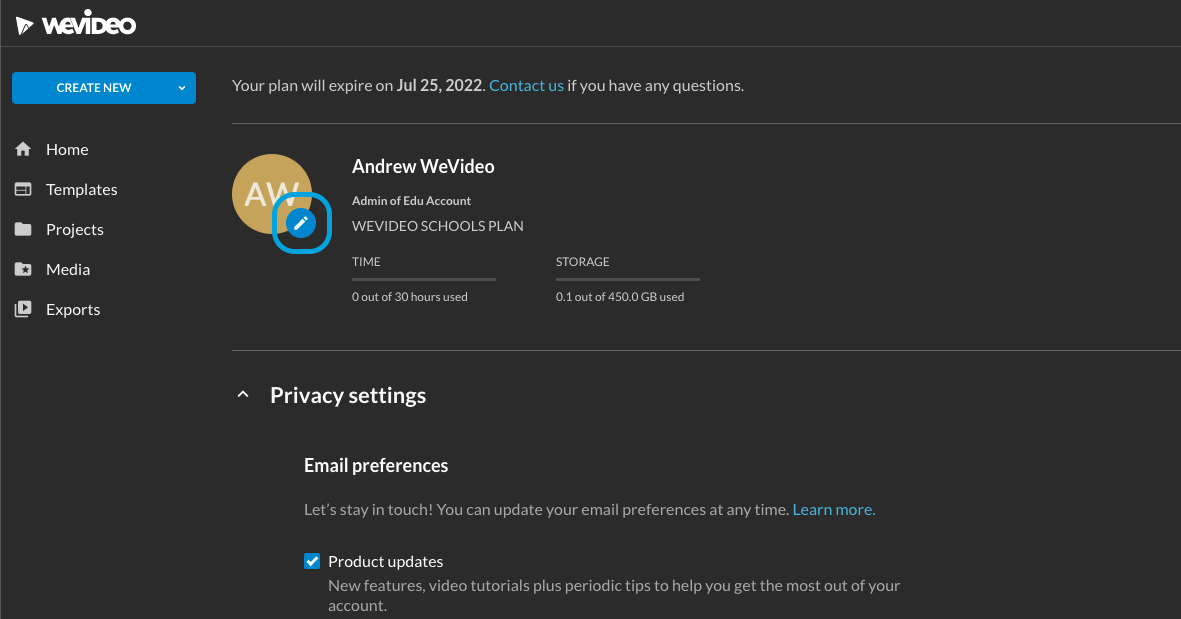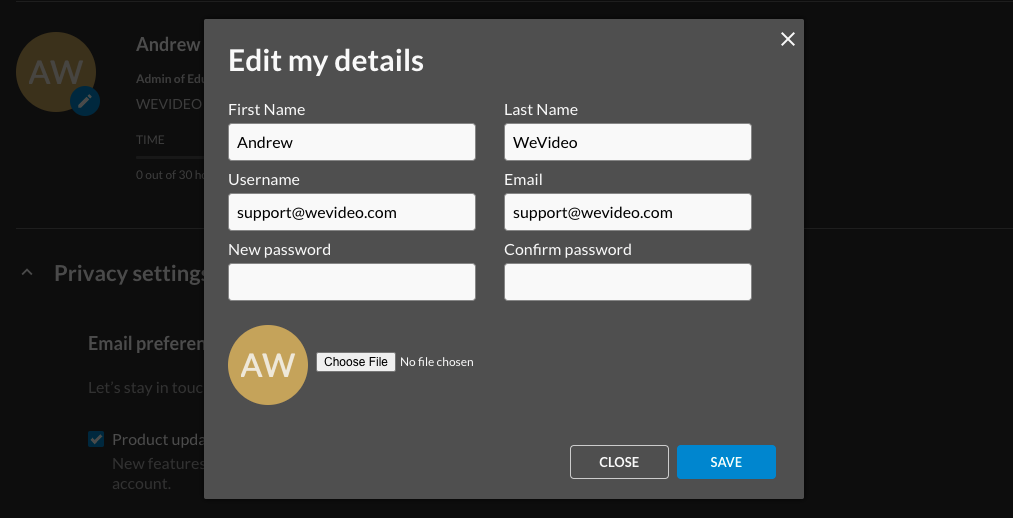 Please contact support@wevideo.com to update your email if your account is connected to a Google, Office 365, or Facebook account via SSO.
Data and analytics
Help us improve our product by allowing us to process data on how you use WeVideo.
With Product usage checked, you allow us to track feature usage associated with your account to improve your experience. This helps us determine useful data, such as the most popular motion titles, least common features used, and more.
With Debugging checked, you allow us to collect and analyze crash reports associated with your account. If at any point your webpage doesn't load or you have issues saving content, this can help us determine why the problem occurred to prevent it from happening again in the future. However, please contact support@wevideo.com whenever you encounter any issues so that we can help you troubleshoot.
You can uncheck these options at any time if you do not wish to send your data and analytics to WeVideo.
Mobile
You can modify these same privacy settings on the mobile app at any time.
Select the Settings tab and tap Privacy settings.