Markers are reference points that you can place on the Timeline to locate, identify, and annotate specific positions. They are useful for synchronizing multiple clips at a specific point and for adding descriptive notes.
To add a marker to the Timeline, select the Add marker icon on the blue playhead.

Once the orange marker is placed on the timeline, you will be prompted to set the title for your marker.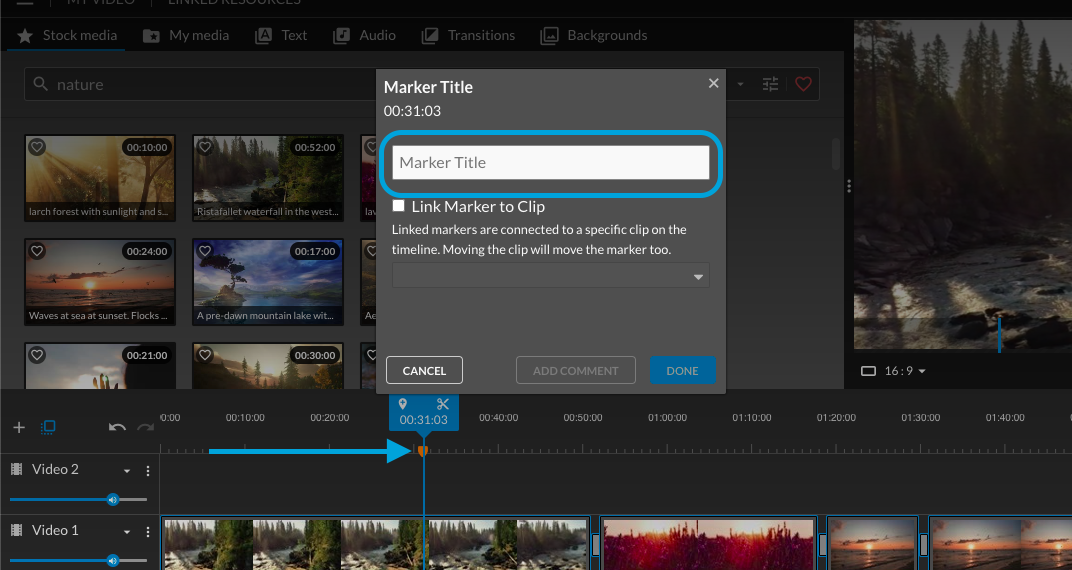 You can place the marker directly on the timeline or link the marker to a clip.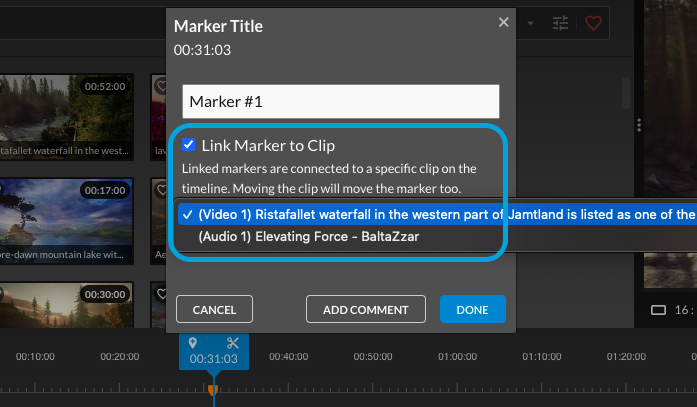 To move your marker, you can click and drag it to another location.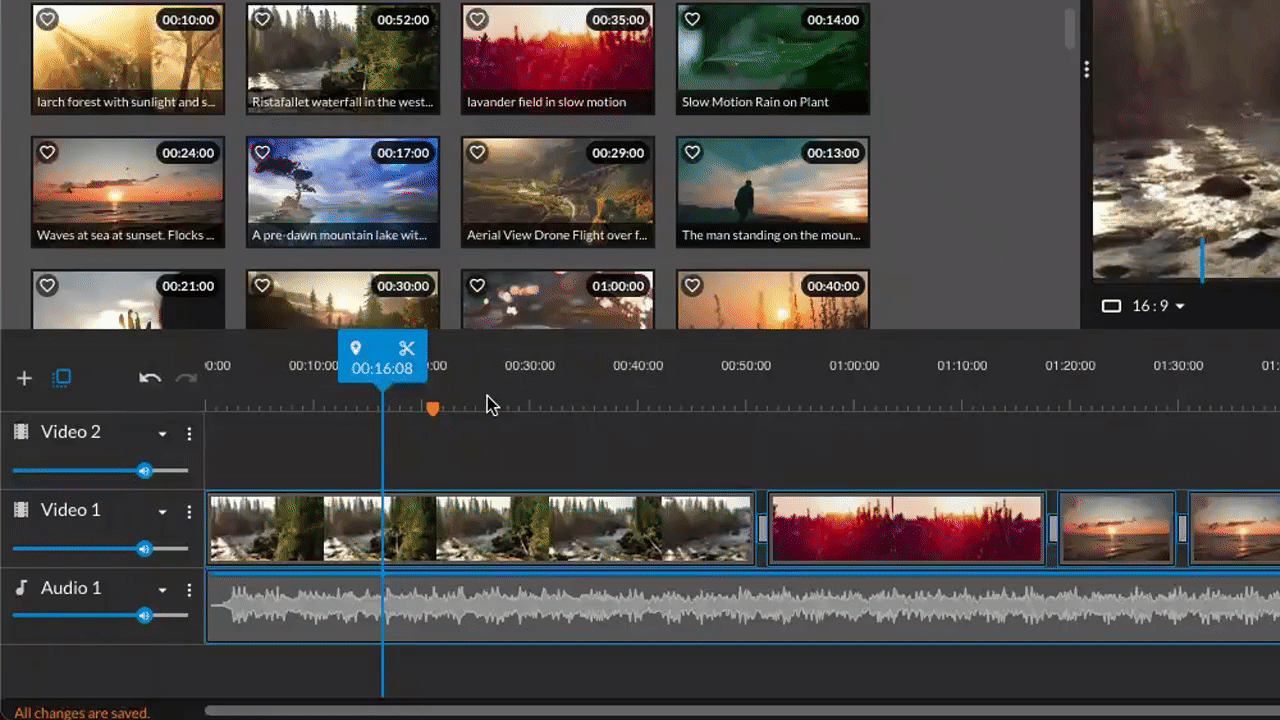 You can also add comments to existing markers on the Timeline.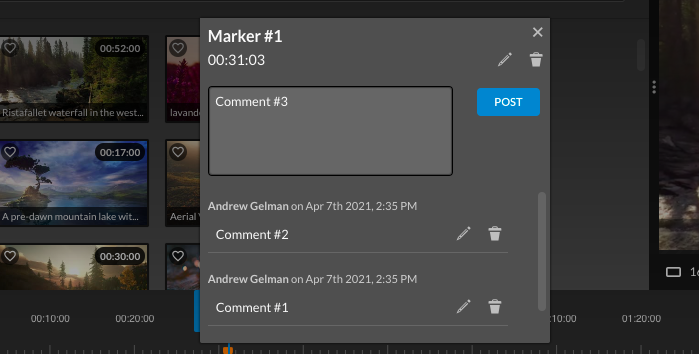 Markers and comments can be added while in Storyboard mode as well.