When editing in the Simplified editor, you can easily add text to any clip. To add text to your clip, simply select the Edit option from the menu while a clip is selected. This will open the clip editor.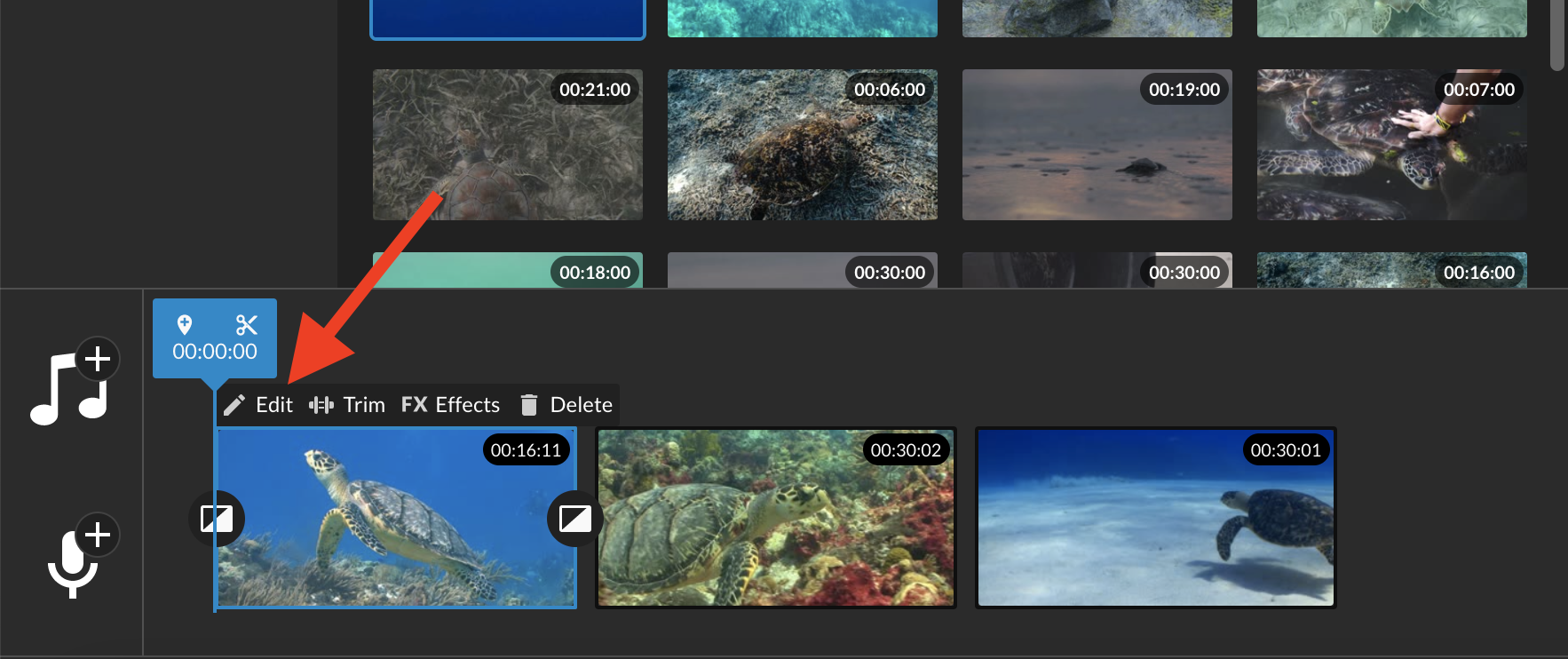 In the clip editor, you can modify the text to fit your needs by customizing the style, font, and duration.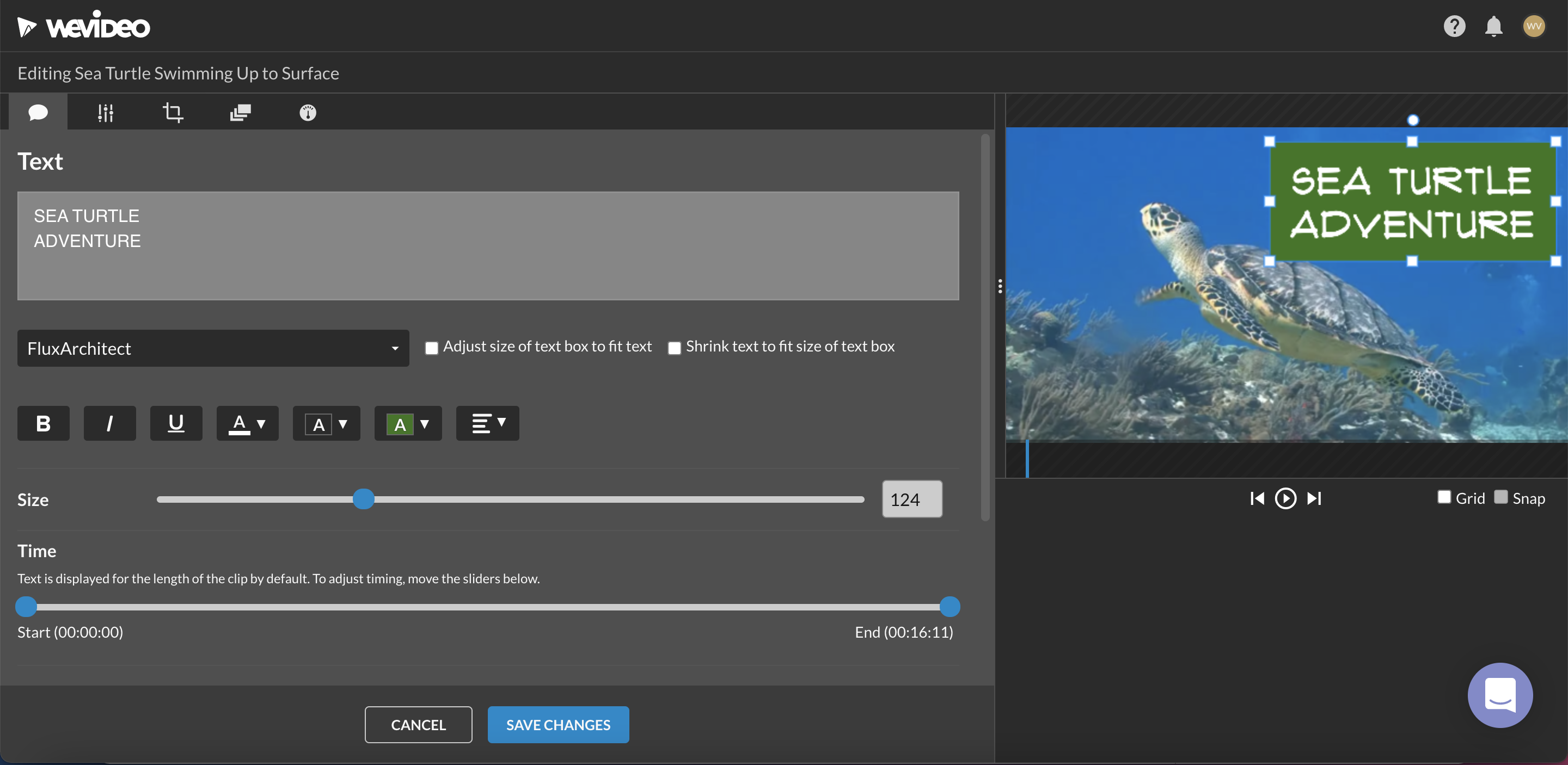 Font
Choose a font style from our large selection of available options.

Modify your text with basic effects such as bold, italic, underline. You can also customize the color and format options for your text.

Resize your text by adjusting the scroll bar or entering a font size value. If you check "Auto shrink text to fit" next to the font selector, your text size will automatically adjust according to the number of words used.

Duration
Drag the sliders to set the start and end time for your caption or lower third. This allows you to decide when the text appears during your clip.

Text tab
To use text styles from the Text tab, simply drag and drop your choice into the editor. You can also select the + icon on the clip to add it to the editor at the location of your playhead.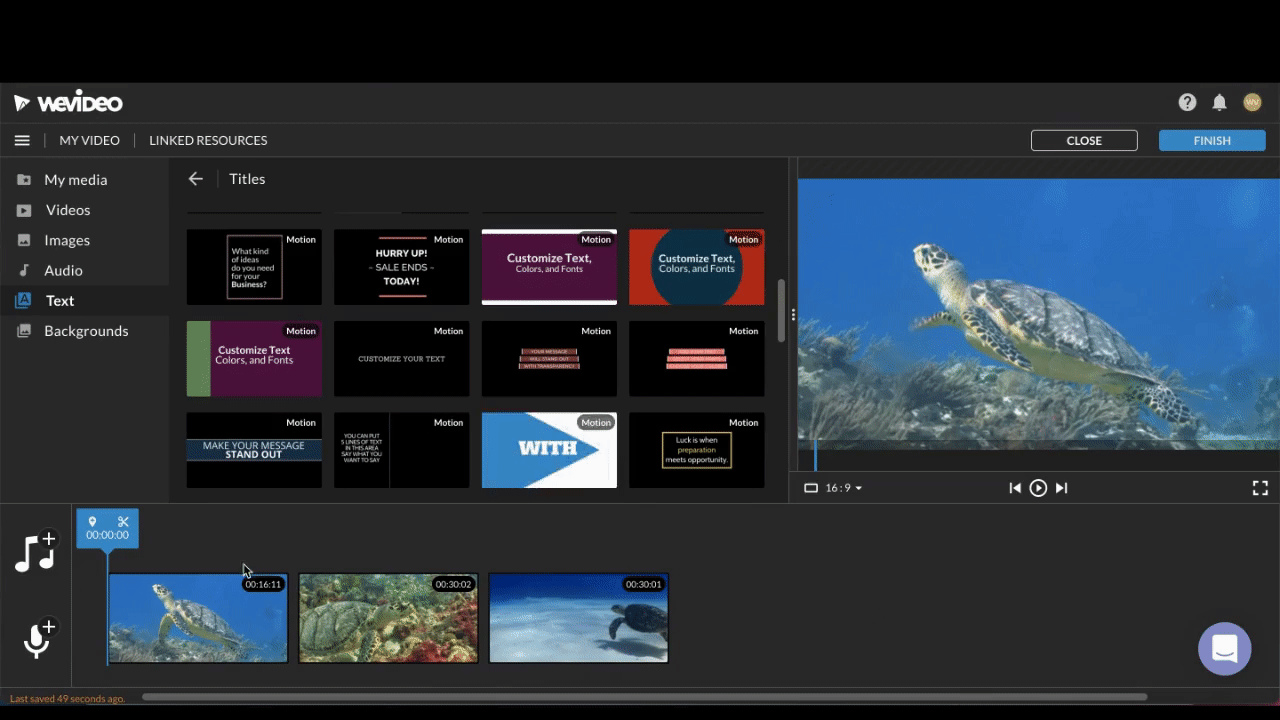 Text styles from the Text tab can only be added as standalone clips in the Simplified editor. If you would like to add motion titles as layers on top of a clip, consider switching to the Full featured editor for advanced editing capabilities.