Have questions about using WeVideo? Check out our Support Page and the WeVideo Academy.


Couldn't find the answer to your question? Contact our support team by selecting Contact Us at the bottom of https://www.wevideo.com/support.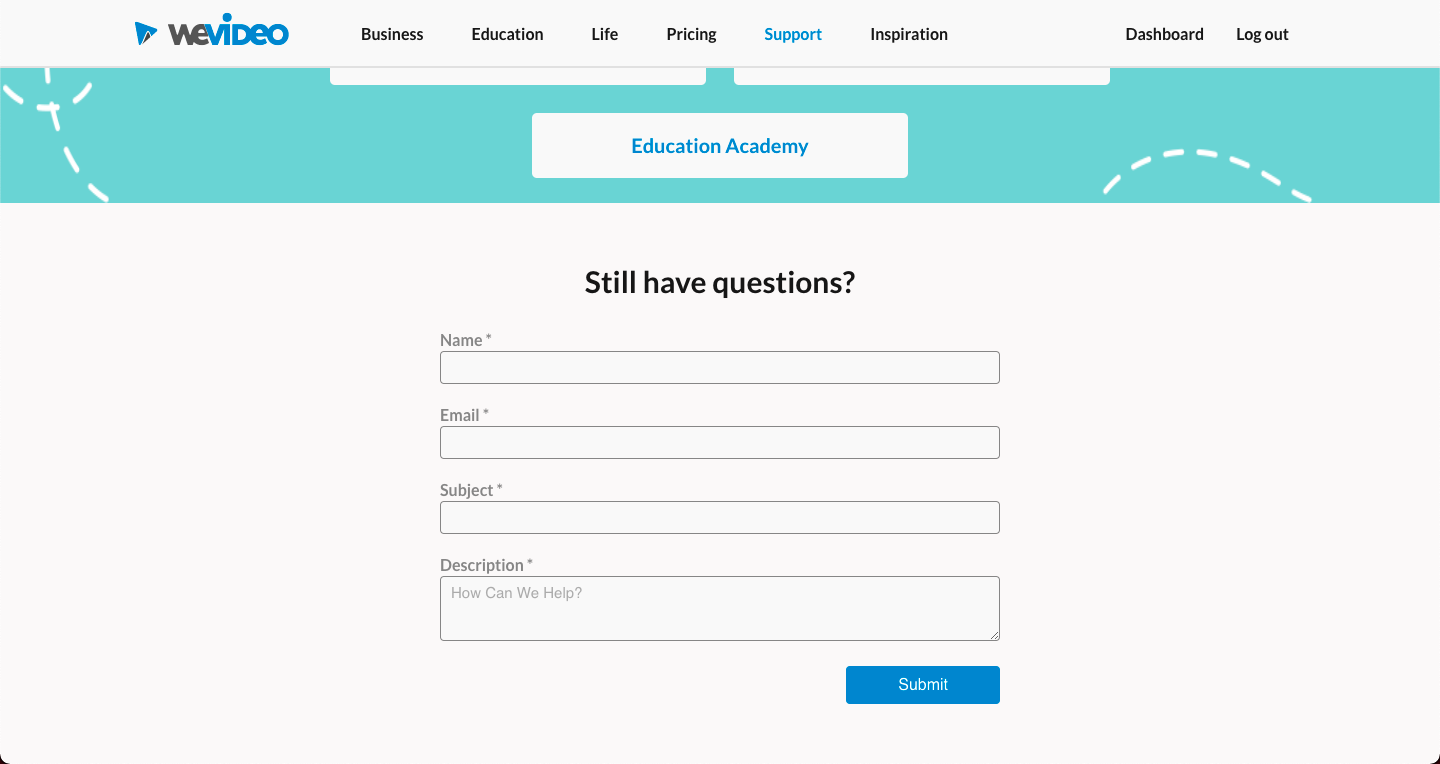 After you submit the form, you will receive your support ticket number and will be contacted shortly.

If you don't receive a support ticket number, please contact our team directly at support@wevideo.com.
To contact WeVideo and leave a voicemail, call (650) 800-3400 and the appropriate team will return your call.
Press 1 for Sales

Press 2 for Technical Support

Press 3 for Billing (in regards to purchase orders)

Press 4 for all other options