Remove a clip
To remove a clip from the Storyboard, drag it into the preview window, select the trash can icon, or press the delete key while the clip is highlighted.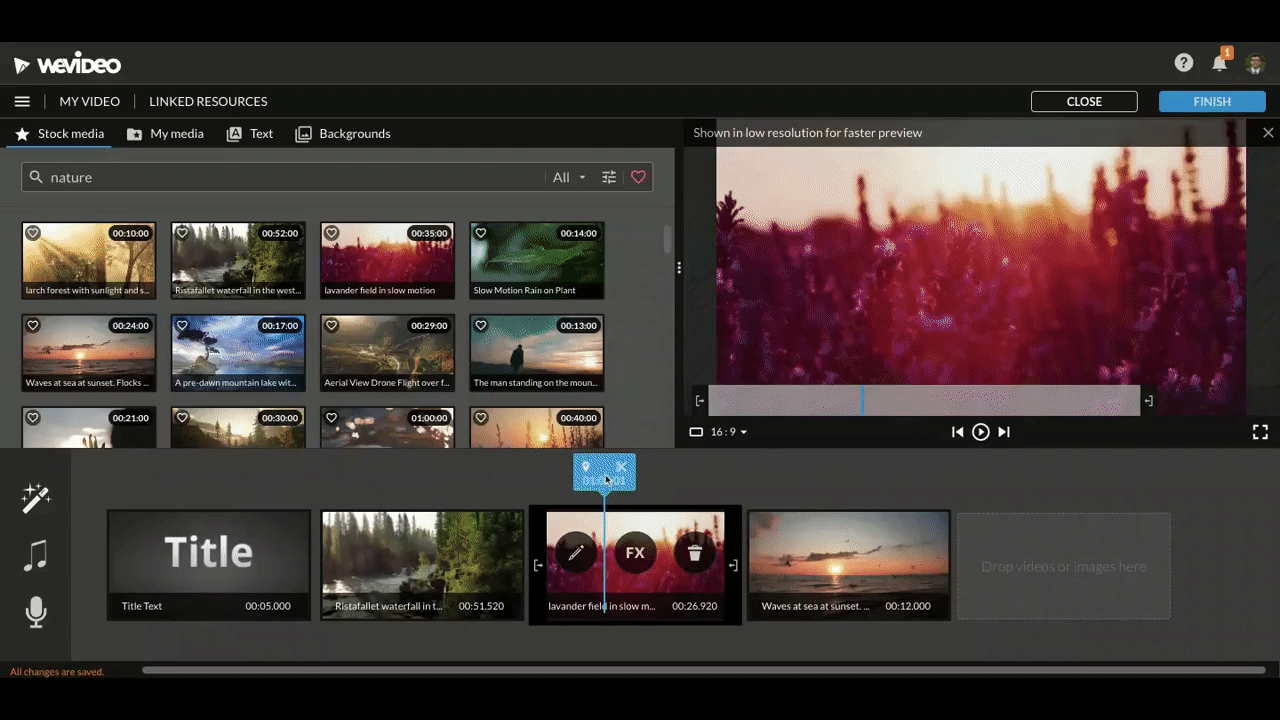 Trim a clip
To trim a clip, click on the edge and drag it to shorten the clip's duration.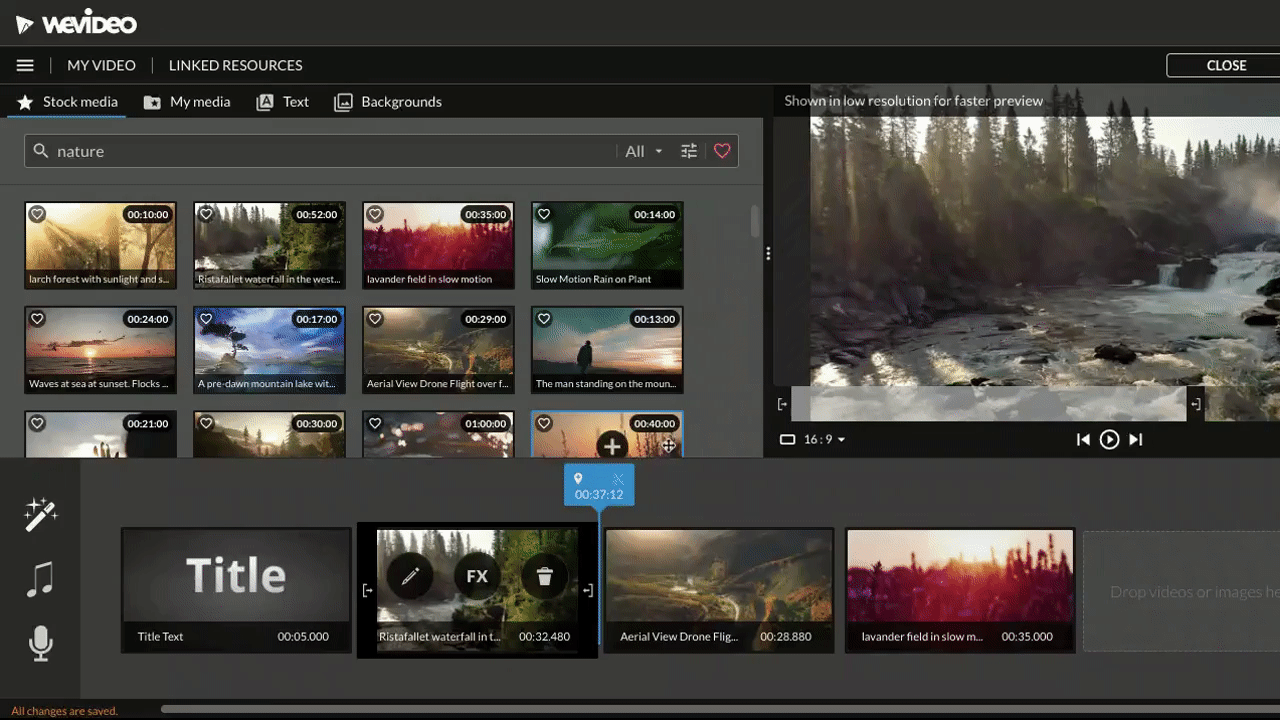 The number next to the clip name indicates the duration of the clip, whereas the number on the blue playhead indicates the location in the whole Storyboard.
In the example below, 00:33.920 refers to the duration of the clip, and 00:25:05 refers to the location in the Storyboard.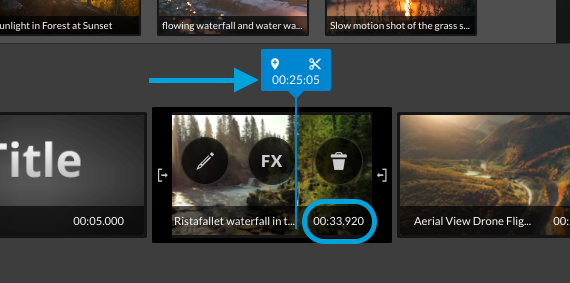 Split a clip
To split a clip, click on the clip to highlight it and then select the scissors icon.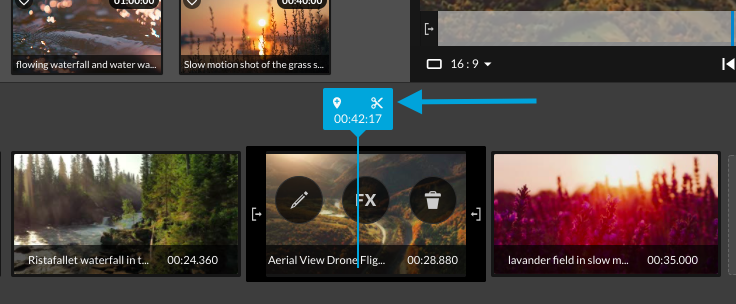 Once the clip is split, you will notice new durations for each split of the clip.

Duplicate a clip
You can duplicate a clip by holding the shift key while clicking it and dragging it over.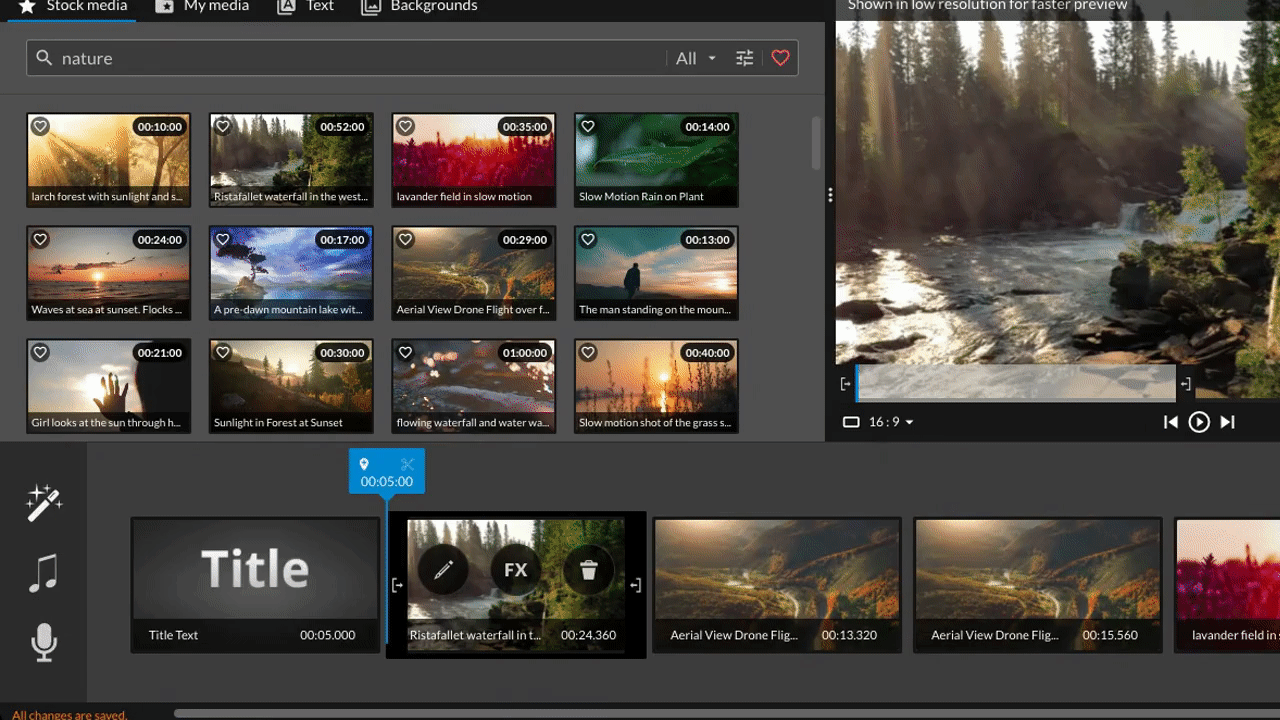 Version history
To restore an older version of your edit, you can select the menu icon and view your Version history to restore a previous version.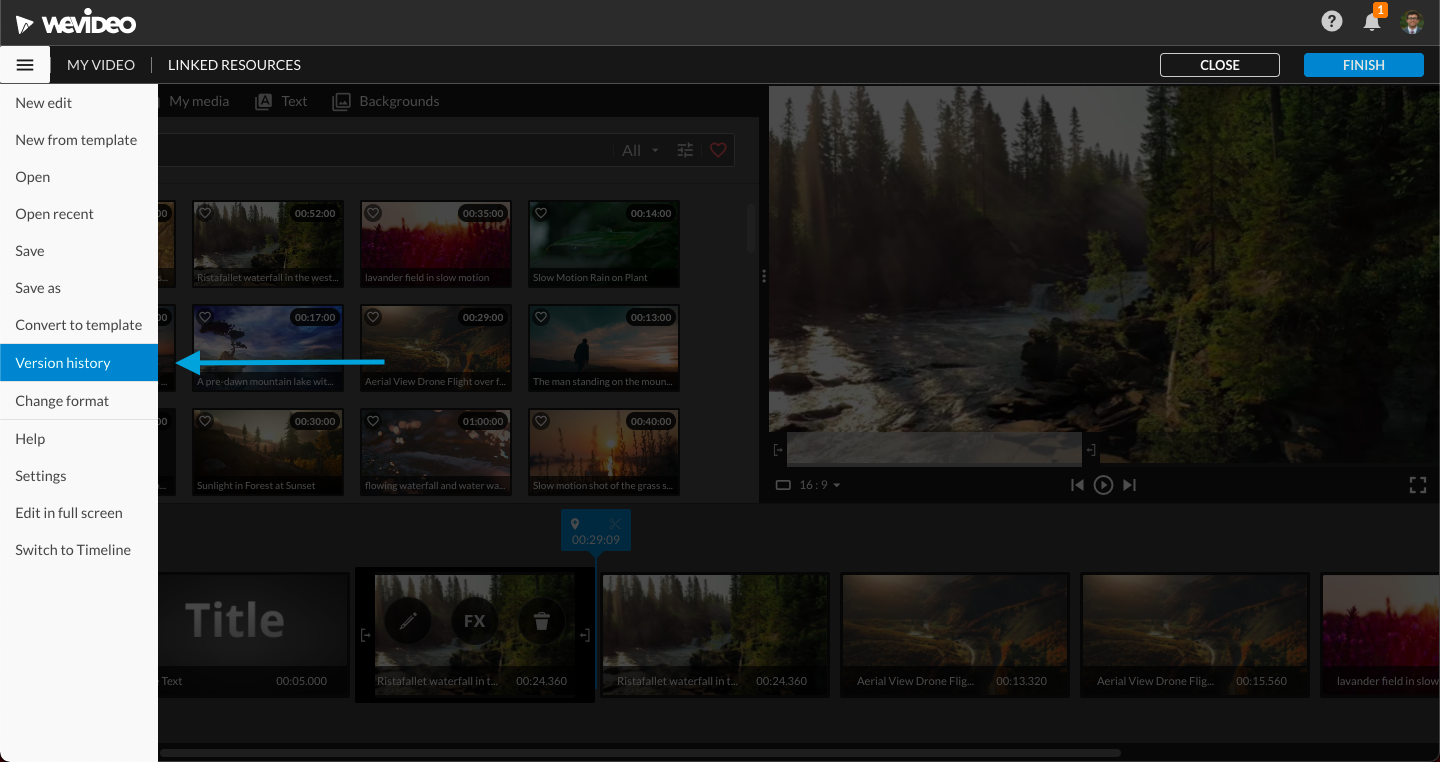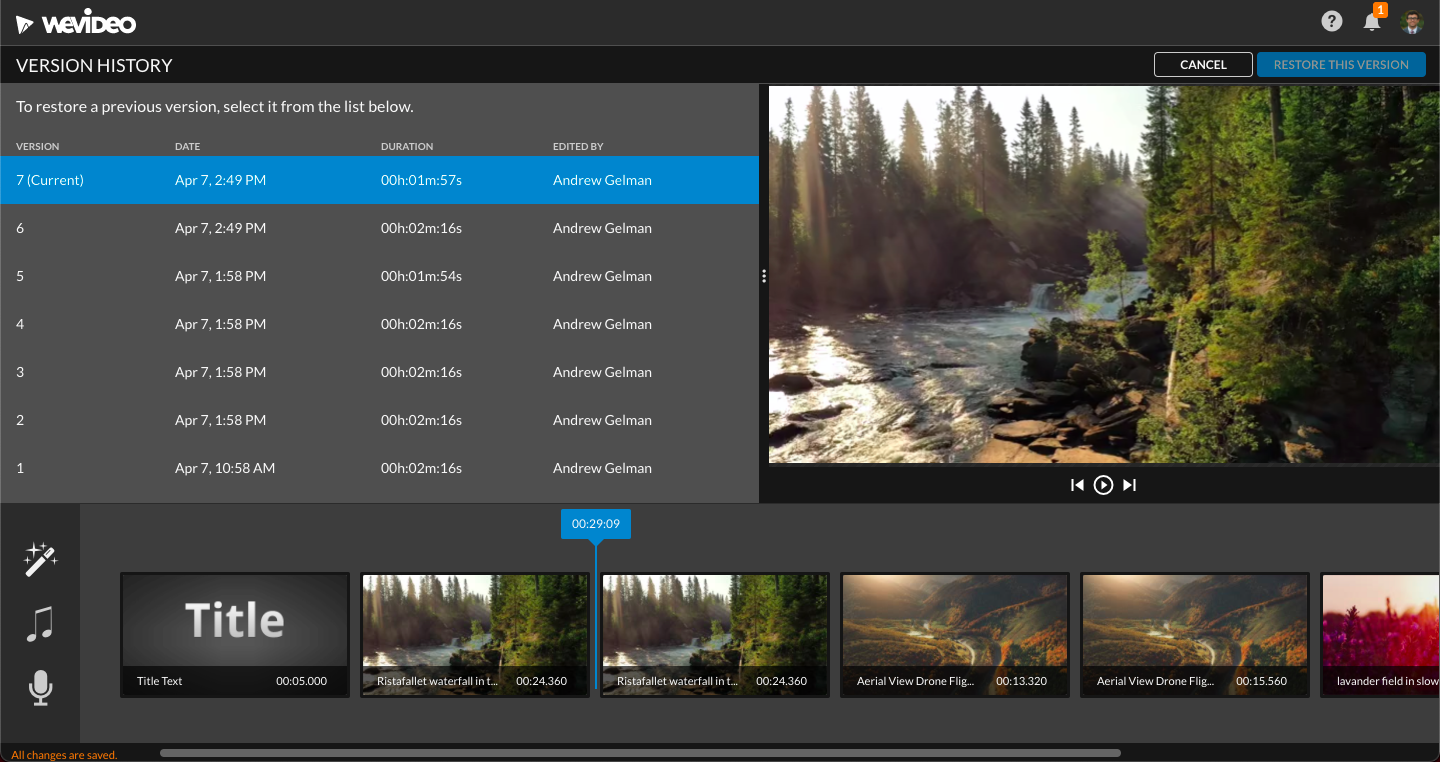 Open the clip editor
To open the clip editor and access the Transform, Crop, Volume, Animation, and Speed tabs, select the pencil icon on the clip in the Storyboard.

For more information about the clip editor properties, please refer to the Advanced editing section.