Drag and drop media
To add media files into your Storyboard, simply drag and drop the file you would like to use.
This drag and drop method applies to media in the Stock media, My media, Text, and Backgrounds tabs. Whether it's a picture, video, audio file, or text clip, you can always use the drag and drop method to add any type of content into the Storyboard.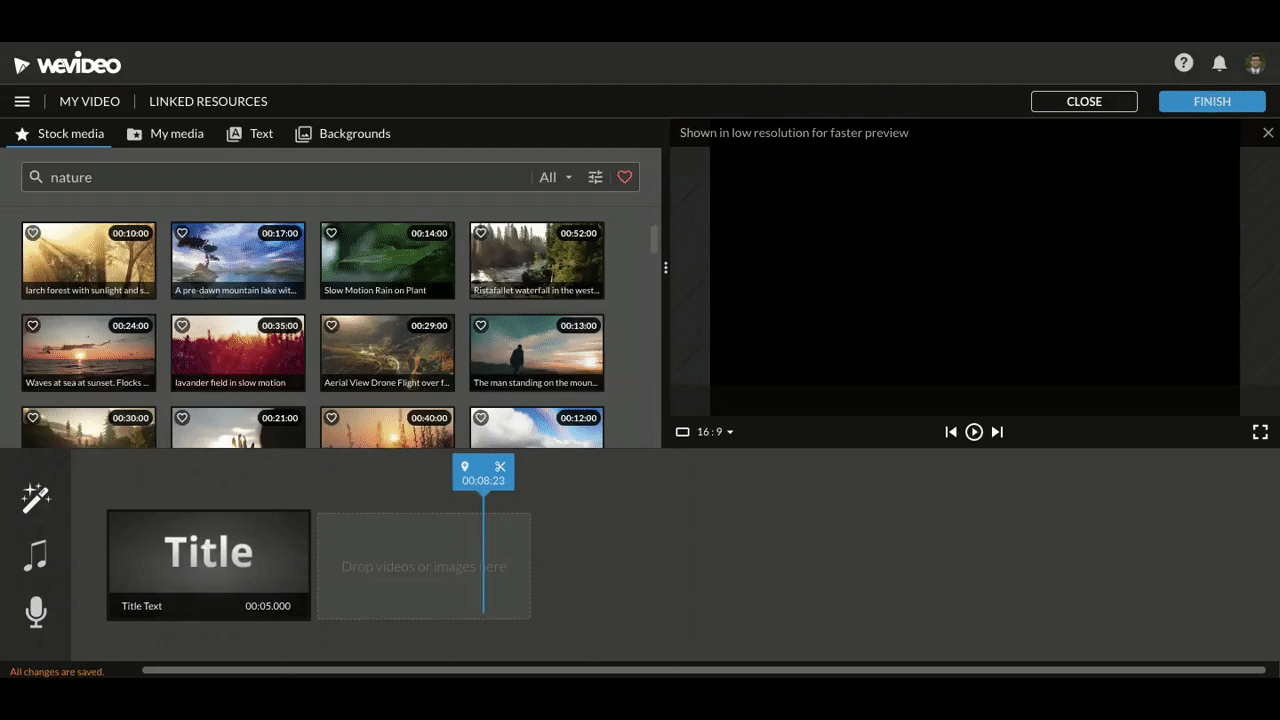 If you hold the shift key, you can select multiple files at the same time to add them into the Storyboard simultaneously.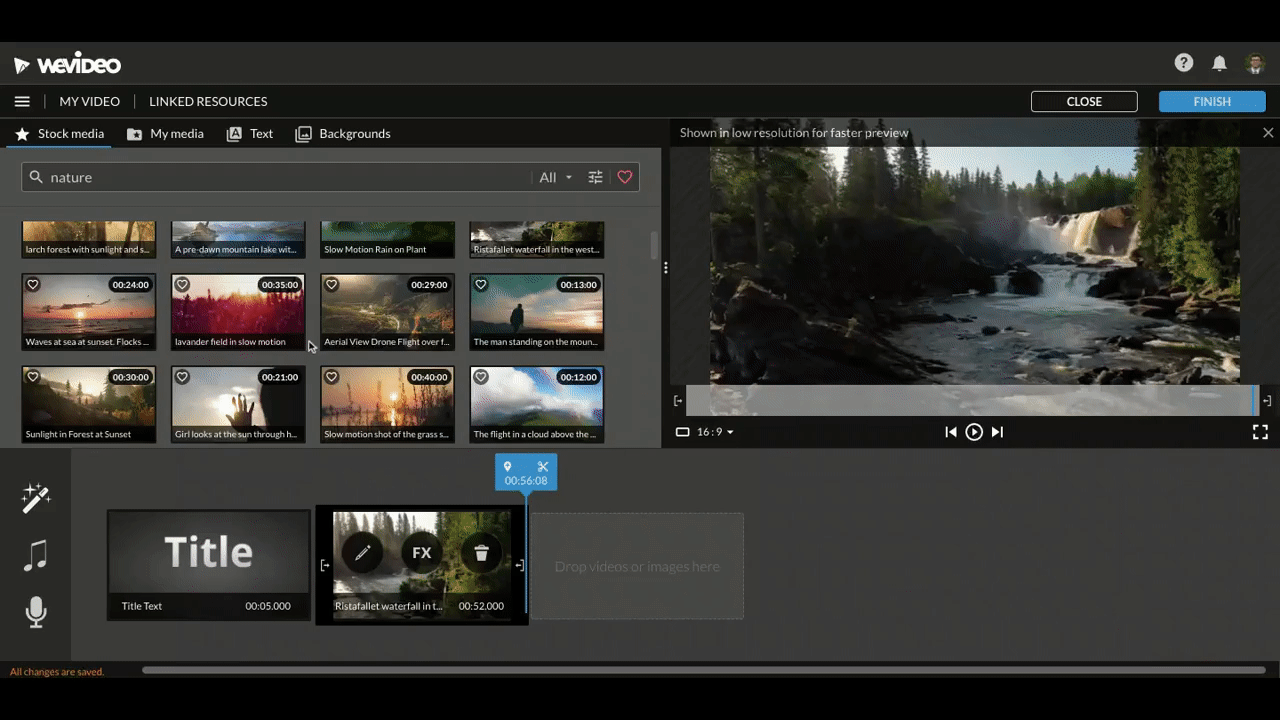 Select to add media
In addition to the drag and drop method, you can also hover over a media clip in the My media, Text, and Backgrounds tabs and select the plus (+) icon to add it into the Storyboard.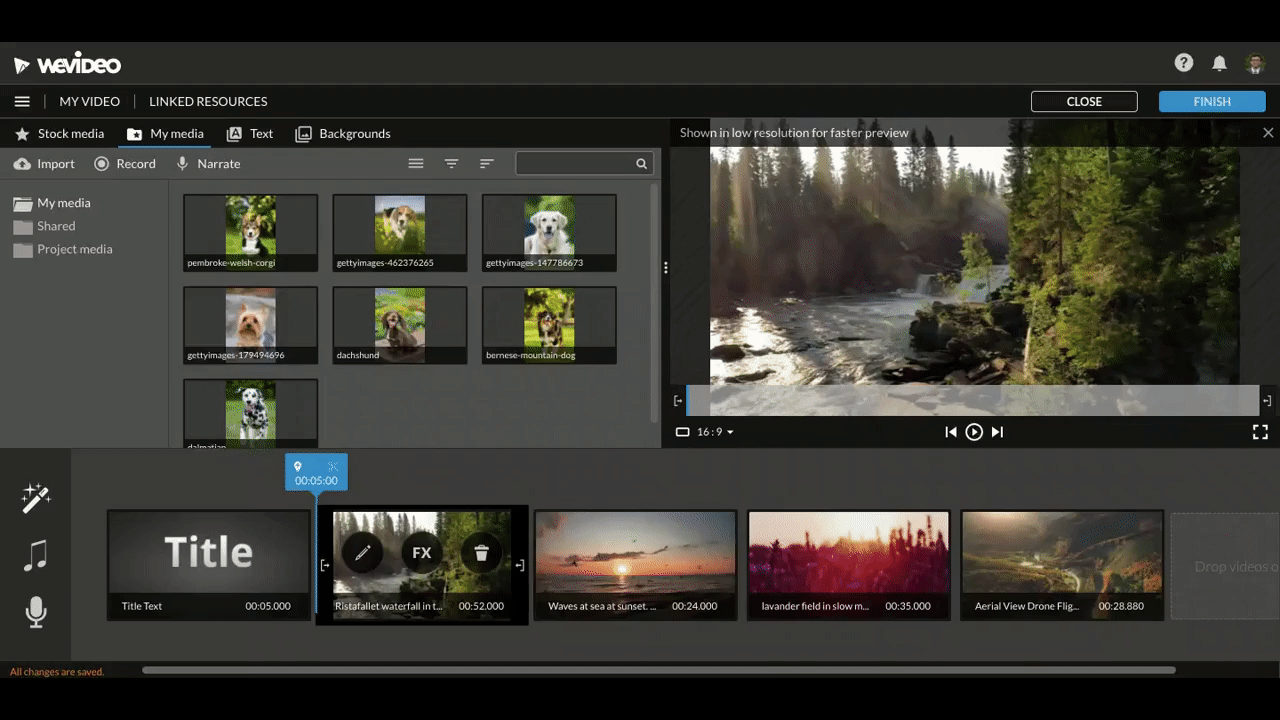 Add music
To add background music to your Storyboard, click the music note icon to open the AUDIO pop-up window and select the track you would like to use.

You can check "Loop audio track" to auto-loop your music file if it is shorter than the total duration of your Storyboard edit.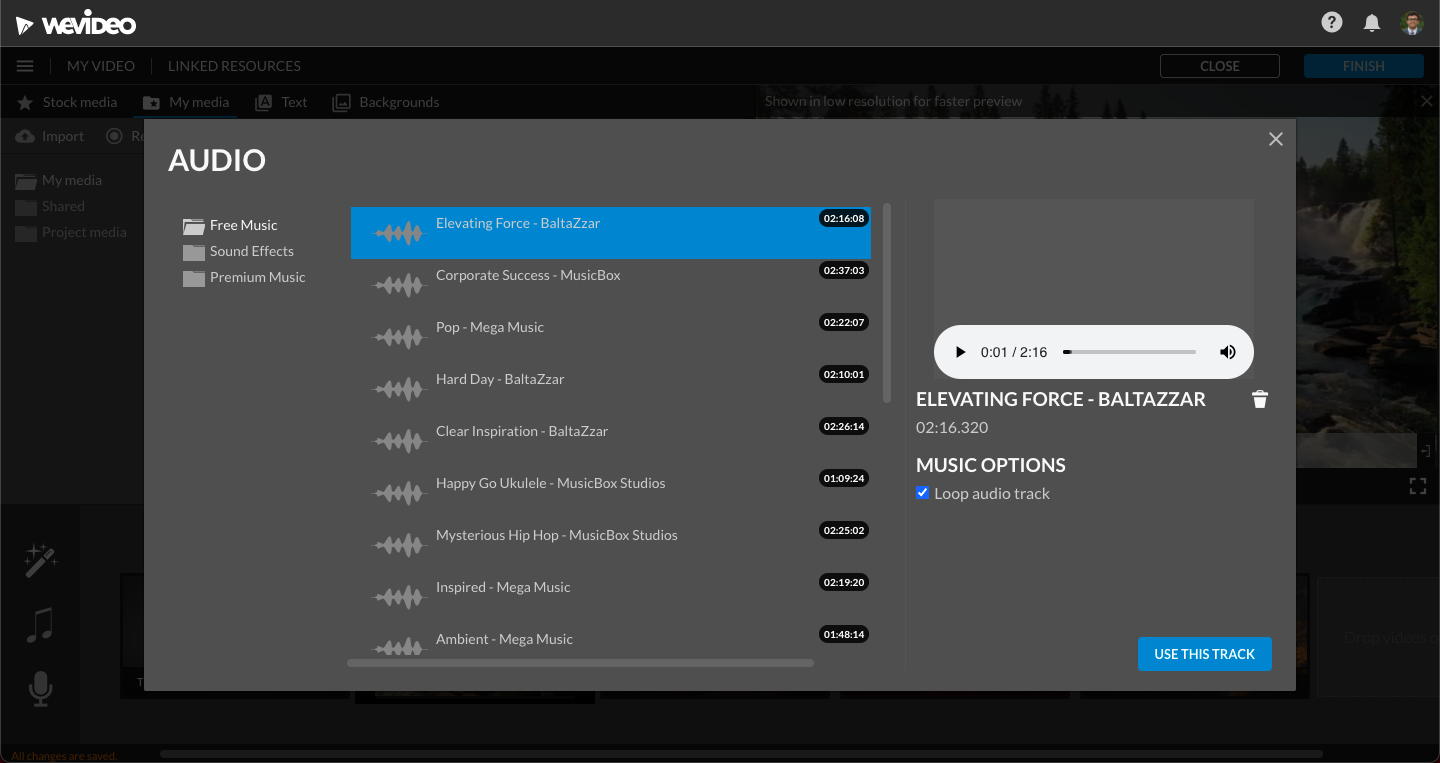 Add voiceover
To record a voiceover, select the microphone icon in the Storyboard and hit RECORD.

While recording your voiceover, the preview window will playback the contents of your Storyboard. If you uncheck "Mute video while recording", you will hear the audio currently used in your Storyboard. By default, this is unchecked so you will not hear the audio during playback when recording.
Replace existing audio
When in Storyboard mode, you can only have one voiceover and one music file at a time. When you try to add another audio file, you will be prompted to replace it with either your existing voiceover or music file.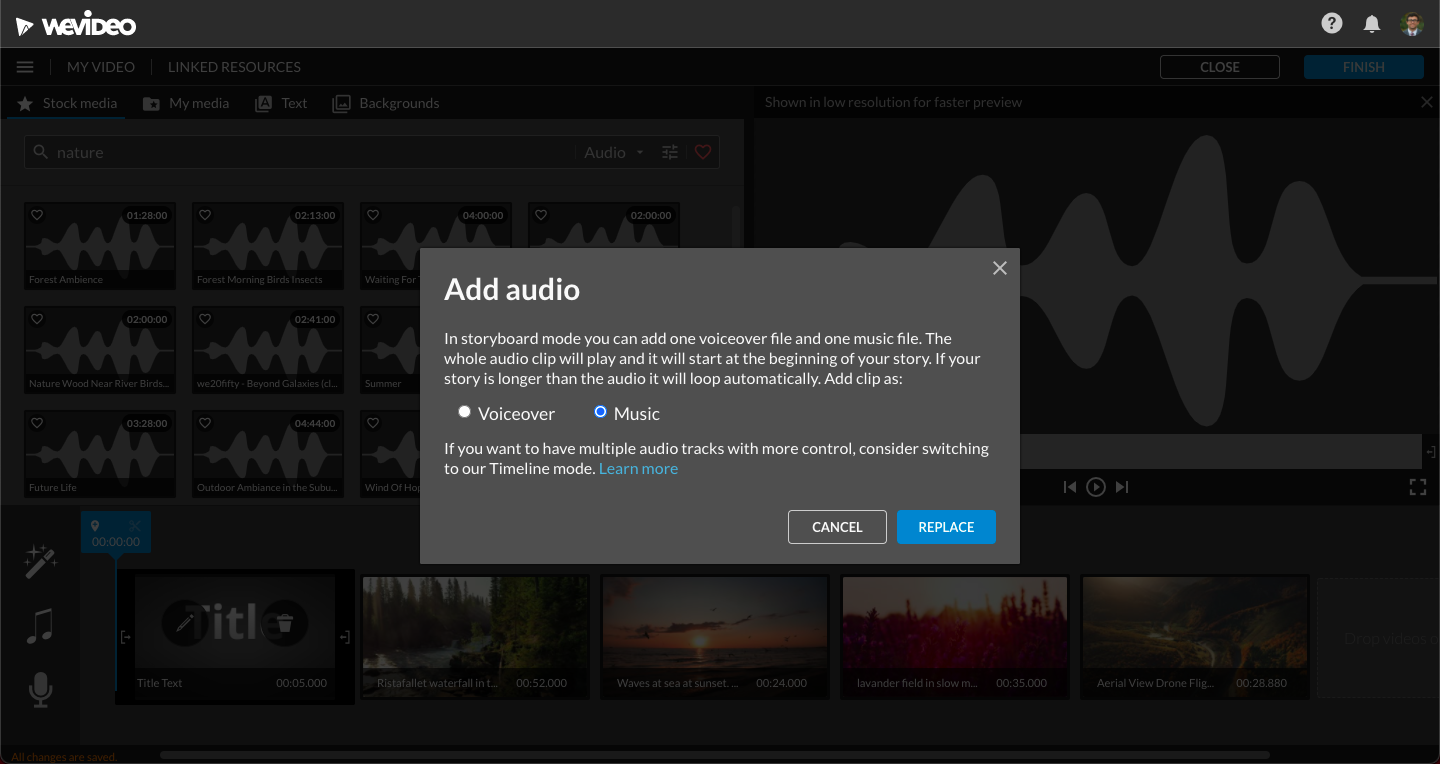 If you are interested in working with multiple audio and video tracks, you may want to consider switching to Timeline mode.